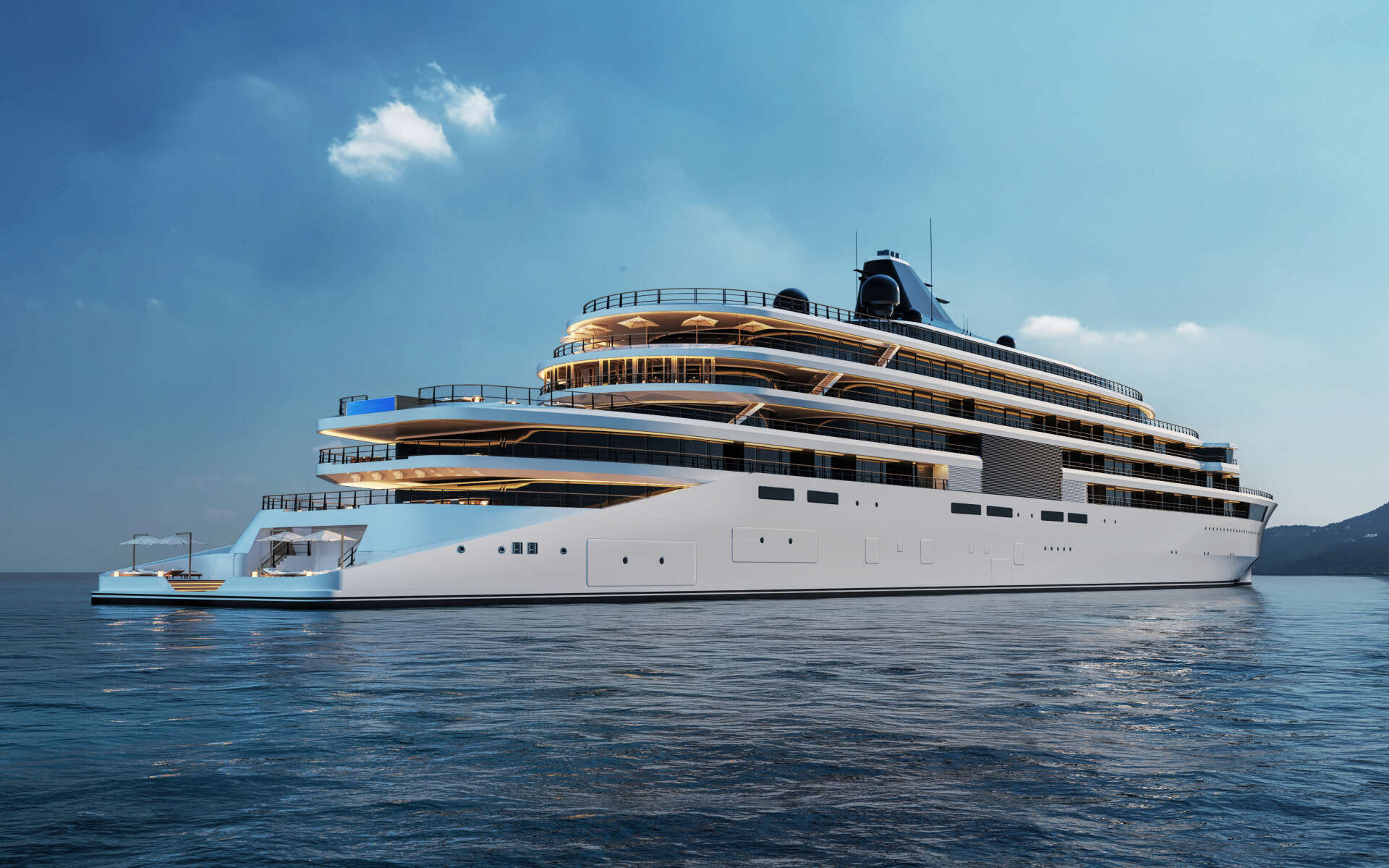 This article contains affiliate links. See our Privacy Policy for more information.
With a global network of hotels offering unbridled levels of luxury, any news from Aman will have the attention of avid travelers. The announcement of an all-new Aman-branded superyacht – currently under the name of Project Sama – is lavish even by the highest of standards.
Set for completion in 2025, the 600-ft motor-powered vessel will be as close to an Aman hotel on the sea as possible, with 50 exclusive guest suites – each of which has its own balcony – an array of dining outlets, including an all-day restaurant and a more casual bar and lounge; a serene Aman spa; and an expansive beach club area for ocean access.
While Project Sama is being developed in a joint venture between Aman and Cruise Saudi, design, execution and management are falling very much on the hotel group's shoulders, ensuring that the impeccable standards of Aman hospitality are upheld.To ensure the signature Aman style, which is distinguishable by its clean lines, minimal finishes and clear Japanese influence, shines through, SINOT Architecture and Design has been enlisted to oversee the design of this momentous yacht project.
[See also: The Most Anticipated Hotel Openings of 2022]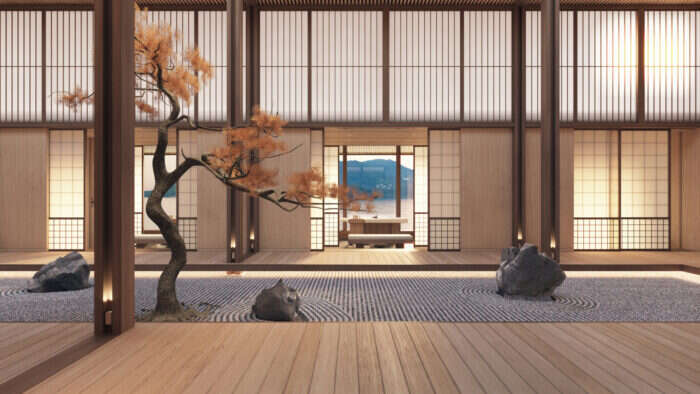 "The announcement of Project Sama marks an exciting moment in Aman's growth and evolution, as we not only continue to diversify our geographical portfolio on land but also at sea, creating sanctuaries in unfrequented locations and continuing to reframe the concept of luxury hospitality," says Aman CEO Vlad Doronin. "Project Sama will provide transformative experiences within the revered Aman setting and service, which is unlike any other yacht experience, ultimately creating a whole new category in on-the-water discovery."
With the launch of Project Sama still a way in the future, Aman has not yet announced the measures it is taking to limit her environmental impact. However, with the wider group having long been committed to sustainability and forging a meaningful and measurable relationship with the planet, there are plenty of assurances that its latest project will be equally as responsible.
The Aman superyacht is but the latest in a host of significant developments for the group, which first launched in 1988 with the opening of Thailand's Amanpuri. Other new openings on the horizon include Aman New York and Aman Miami, both of which continue the group's gentle expansion into the urban hotel market following the opening of Aman Tokyo in 2014.
[See also: Aman COO Roland Fasel on How Covid-19 Has Changed Travel]