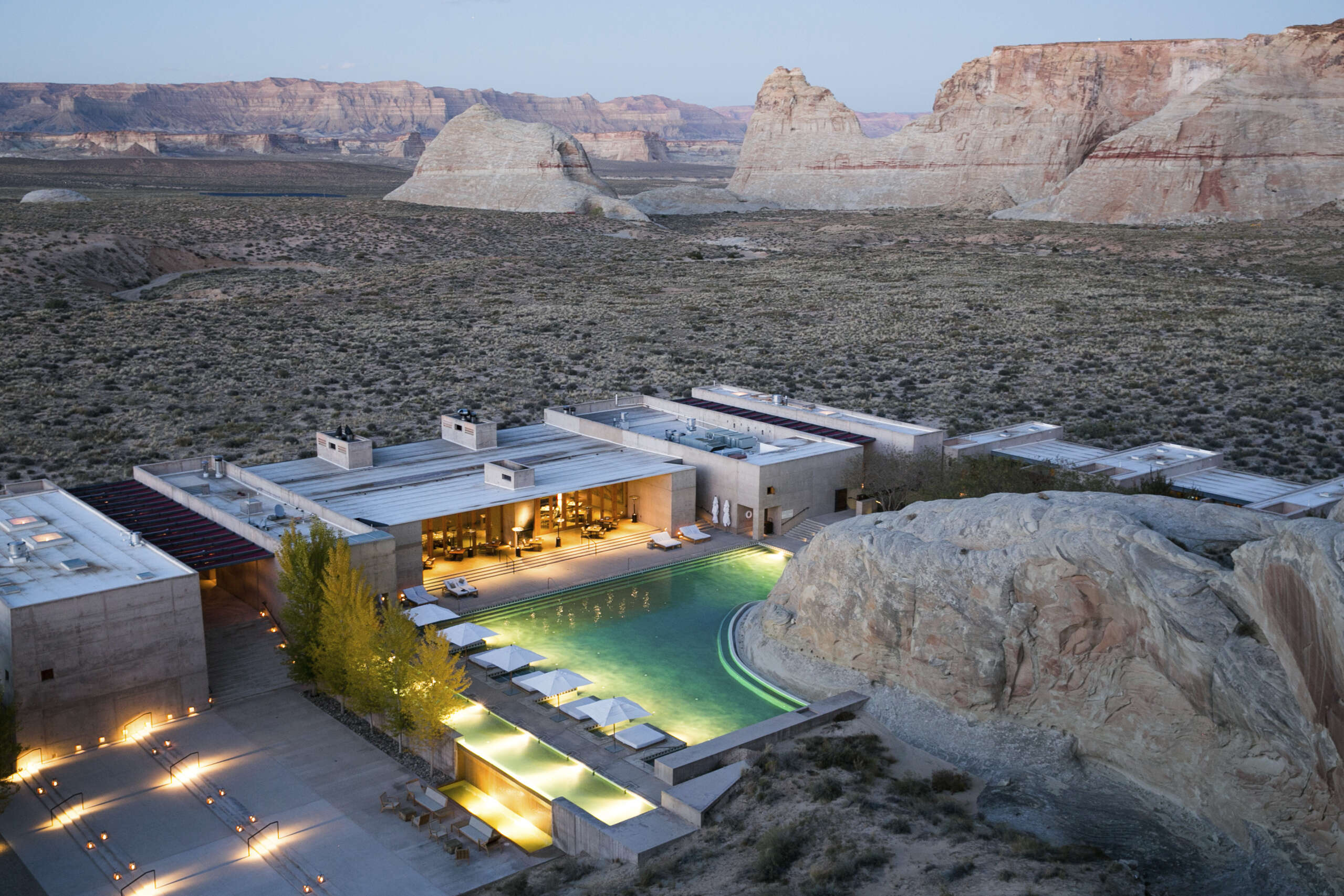 This article contains affiliate links. See our Privacy Policy for more information.
Having held the coveted role of chief operating officer at Aman since 2017, Roland Fasel is perhaps one of the best-known names in the travel industry. Prior to overseeing the illustrious Aman brand, Roland spent almost a decade with The Dorchester, where he acted as general manager and regional director for The Dorchester Collection in the UK. With a new brand launching and key 2021 openings, including Aman New York, Roland discusses his thoughts on the industry and how much there is to look forward to.
While this has been an unprecedented time for the industry, it has been suggested that travel may come back stronger due to pent-up demand. What do you think might be the outcome of this for the industry and for Aman?
I often say that from a crisis comes clarity, and this period has allowed us to reflect and go back to our purpose and values, as well as refine what Aman stands for. In numerous ways, our generosity of space and efforts to slow down time have always been firmly ingrained in Aman's DNA, from the architecture and design of stand-alone pavilions with private pools to the low room count and subtle service which now makes us a blueprint for the future of travel.
As a result, we believe that both Aman and the industry will come back stronger, and we are thankful to our incredible guests and staff who have remained so supportive throughout.
We've already seen the results of the pent-up demand in the luxury market – for example, with domestic travel in North America, which saw guests willing to drive across the country in order to visit our properties Amangani and Amangiri. Our resorts Amanzoe, Greece and Amanruya, Turkey also had great seasons, with guests flying in from all over Europe. The trend seems to be that if people can travel, they will, so we're hoping that as more restrictions are lifted, international travel can return on a greater scale but in a safe and responsible way.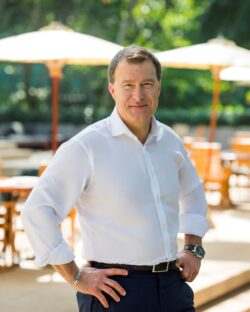 This year, you announced Janu, a community-focused brand. Do you see the desire for community even stronger now than pre-Covid-19?
Yes, the shared experience of the pandemic has brought everyone much closer together, and the importance of community has been never been more poignant. We're excited that we already have three properties in the pipeline for Janu, with more to follow.
It has been predicted that the luxury traveler will skew younger for the foreseeable future. Do you think this will change how your brands evolve?
So far, we've seen a lot of families returning to our hotels and resorts, many of which had been separated from loved ones in the height of the pandemic and looked to Aman as a safe haven to reconnect. In terms of evolving our brand, we've always aimed to appeal to a type of traveler rather than an age demographic. The guest experience is at the center of what we do, so we attract those who are curious to learn more about other cultures and traditions, to have once-in-a-lifetime experiences and lasting memories, whether that's through gastronomy, wellness or connection with the local community.
[See also: Getting to Know Aqua Expeditions CEO Francesco Galli Zugaro]
Do you think consumers and travelers have reassessed their priorities? Do you think people have different expectations or considerations now?
We recognize that protecting one's health remains the top priority for travelers globally. This is reflected at our hotels and resorts, where the well-being of guests and staff is our focus. We have put together detailed SOPs for all our properties, taking into account local government guidelines, so that everyone can feel confident about their safety prior to and during their time with Aman.
In addition, the importance and value put on good health has resulted in a demand for places where you can improve your mental and physical well-being. Resorts such as Amanpuri, Thailand have already seen an increase in those wanting to take part in retreats, spa therapies, medical treatments and fitness activities.
Do you think there will be a desire for travelers seeking lesser-known destinations or revisiting much-loved places?
Travelers are looking for places away from the crowds, whether it's remote places such as Camp Sarika at Amangiri, which we recently opened in the heart of the Utah desert, or a villa with a private pool in a place they know well like Amanzoe in the Peloponnese. We've found that buyouts are ever popular as guests look for a private moment to spend in their travel bubble of closest friends and family to reconnect and feel at one with the environment.
As brands emerge and travel recovers, do you think there will be any alterations in how luxury hospitality is expressed or received?
We're incredibly appreciative of the communities where our hotels and resorts are found. We believe that travel and luxury hospitality are a force for good, and with the majority of our staff being local, Aman has always had a deep connection with each destination and the people that live there. It is important that these community connections are strengthened and celebrated as part of the luxury travel story. For example, our festive activity this year is centered around the gift of gratitude.
[See also: Travel the World on Aman's Stunning Private Jet]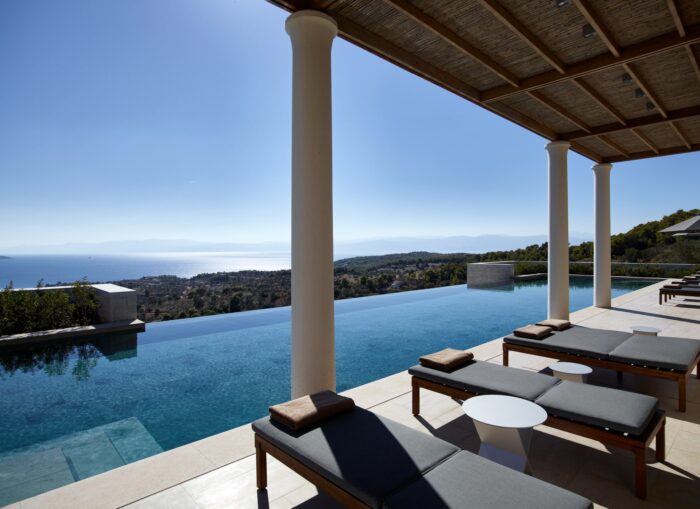 Do you think the role of luxury has changed?
We believe luxury has changed in that it has more of a responsibility to the customer in providing headspace, an opportunity for rejuvenation and deep connection. There is a spirit in and around our hotels which, in today's modern, frenetic and digital society provides a sense of calm and peace which has become rare and difficult to obtain.
One of the pillars Aman offers is a generosity of space, which enables us to achieve this serenity. We have also kept our resorts non-institutional and have always placed the guest at the heart of what we do. We are in the business of making memories and connecting our guests to the spirit of a place. We always say that at Aman, one arrives as a guest and leaves as a friend.
What are you most excited for?
Knowing the strength of the Aman lifestyle, we see great potential in growing the brand in this direction and bringing it into the home as we did with Aman Skincare. We have plenty of exciting projects in the pipeline, including a collection of fine fragrances inspired by our resorts, and in lockdown we developed SVA, a range of micronutrient supplements and Chinese herbal formulas that people can include in their daily wellness routines.
In addition, we have also been busy with the recent announcement of our first partner hotel, Rosa Alpina, in the heart of the Dolomites. We will integrate marketing services and sales, as well as operations during the initial phase. The long-term partnership will see a refurbishment of Rosa Alpina, which will become a fully branded Aman in December 2022.
Finally, another milestone for Aman will be the opening of Aman New York in spring 2021. This will be a proud moment for the brand and cements our position of providing hotels in city locations – we've already seen success in Tokyo and have Miami and Bangkok on the horizon, amongst others. Located in the iconic Crown Building in Manhattan, it will be an urban sanctuary set apart from any property in the city before.
Patricia Kahn-Saunders is a communications director specializing in luxury, travel and purpose-driven brands.