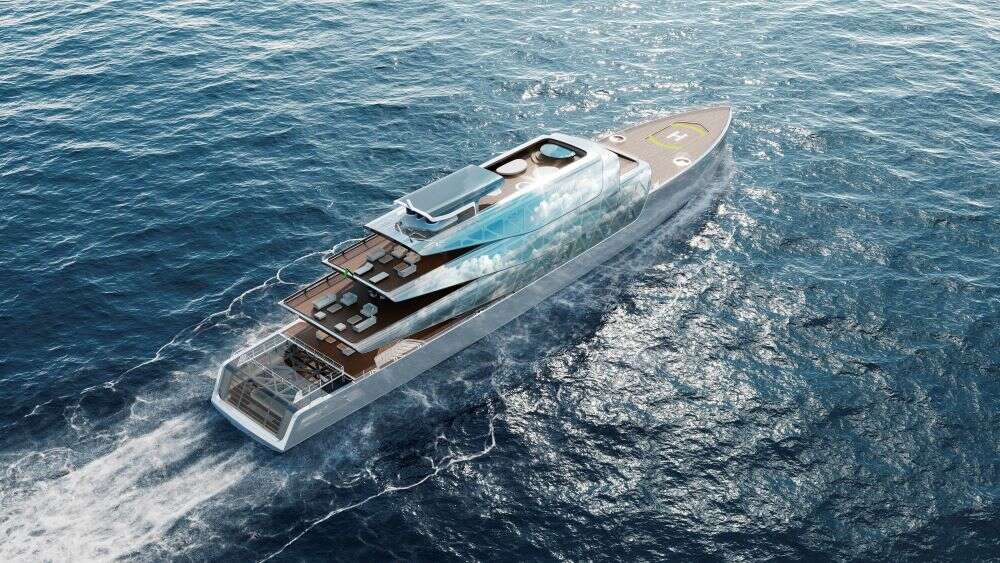 In an exciting world first, the Pegasus superyacht has been successfully 3D printed by Jozeph Forakis. Constructed to be 'virtually invisible' both visually and environmentally, the design company is evidently prioritizing sustainability, with the first 3D-printed superyacht also being a solar-electric hydrogen hybrid and zero emissions.
Robotic 3D printing was used to create the mesh framework for integrating both the superyacht's hull and superstructure. In what will set the industry precedent, the structure is phenomenally strong and lightweight, all whilst using considerably less energy, material, space and waste compared to conventional means of construction.
A bastion of innovation in his industry, Forakis has been at the helm of some of the world's most exciting product designs over the past few decades. Previous design concepts of his include the award-winning Logitech Cordless Mousman Pro, which transformed the computer mouse design, and the Havana lamp, which is now included in the permanent collection of New York City's Museum of Modern Art.
[See also: Ritz-Carlton Unveils Branded Yacht Collection]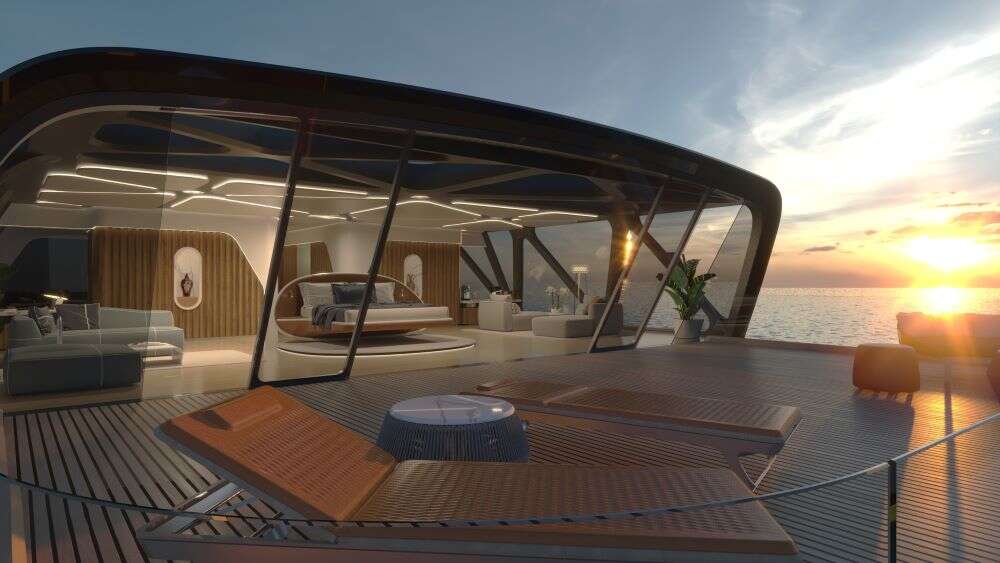 "Now is the time for courageous leaps towards our collective sustainable future," Joseph Forakis said of Pegasus. "Pegasus is a bold but achievable vision for the near future of the superyacht industry, where man and machine live in harmony with nature, rather than compromising it."
Coming in at 288 ft, the exterior design of Pegasus features a 'wings' structure, in which the multi-tiered superstructure includes mirrored glass that reflects the sky and sea of the superyacht's surroundings.
[See also: Explorer Yachts with Their Own Land-roving Vehicles]
The glass powers electrolyzers that extract H2 from seawater through its transparent solar panels. Fuel cells subsequently convert H2 to electricity, which is stored in batteries for powering azimuth pods and hotel systems.
The interior of the 3D-printed superyacht is centered around a hydroponic garden monument designed to honor nature. Named the 'Tree of Life', the nucleus of the garden provides fresh food and air purification. Its base can be found in a reflecting pool on the lower deck and will extend upwards to all four levels of the ship.
Guest lounges are spaciously designed to also evoke nature, with living greenery and copious daylight streaming inside the superyacht. Also featured is a pool club with open balconies that can transform into a helipad, and an open beach club located at the aft of the ship.
[See also: Orient Express to Launch World's Largest Sailing Ship]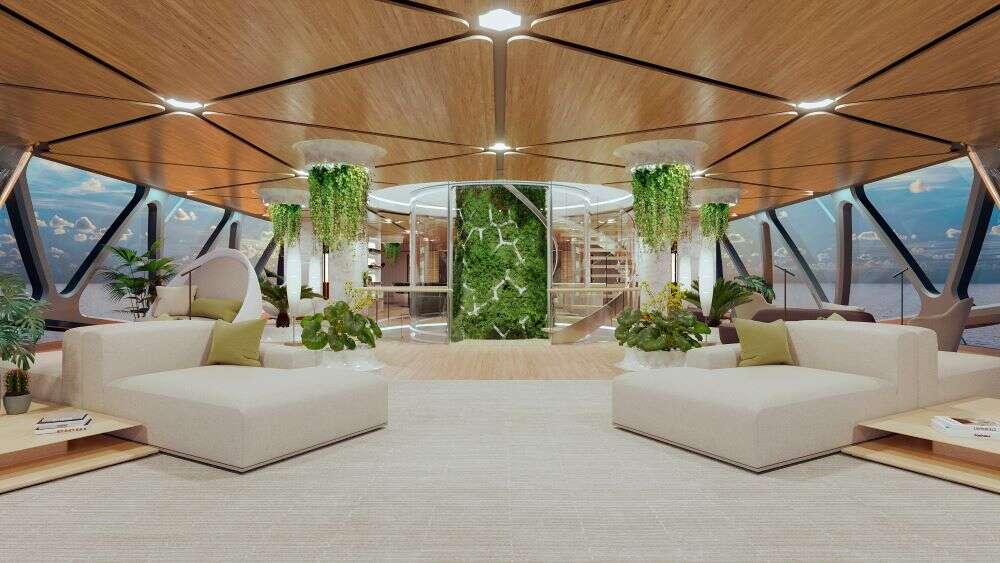 "At Jozeph Forakis design, our experience designing across many industries gives us unique exposure and perspective to various new technology and innovation verticals," Forakis continued.
"The aimed added value here is the design vision that guides the skilled selection, research, development, and transfer of several critical technologies from disparate industries… to create a unique composition that helps fulfill that vision as a harmonious, original design."
[See also: Eco-thrills: Zero-emission Yacht Tenders and Toys]