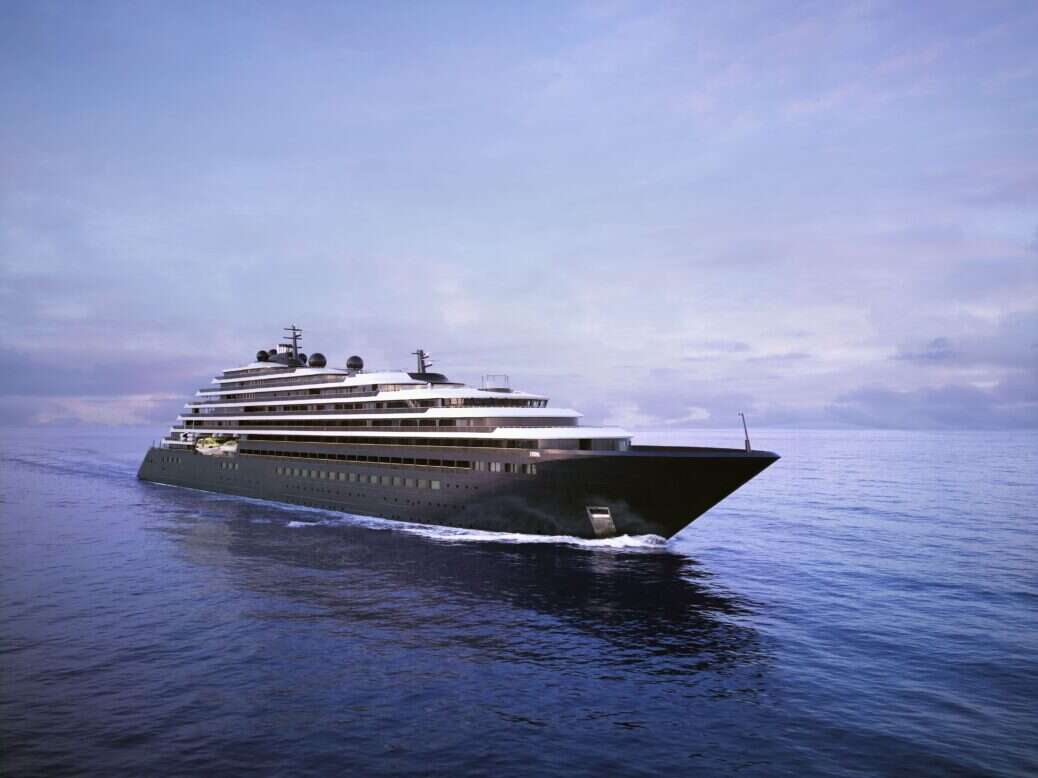 Ritz-Carlton has become the latest international hotel group to branch out into the world of yachting with the recent launch of the Ritz-Carlton Yacht Collection.
The collection first took to the seas earlier this month when its inaugural vessel, Evrima, set sail from Barcelona on a voyage to the south of France. Evrima marks the first of three custom-built Ritz-Carlton yachts, each of which have been designed to replicate the group's signature brand of elevated hospitality in a new setting.
"We are thrilled to introduce The Ritz-Carlton Yacht Collection and usher in an exciting new chapter for this beloved brand," said Chris Gabaldon, senior vice president for Luxury Brands, Marriott International.
[See also: First Look Aboard Eco-Conscious Residential Superyacht, Njord]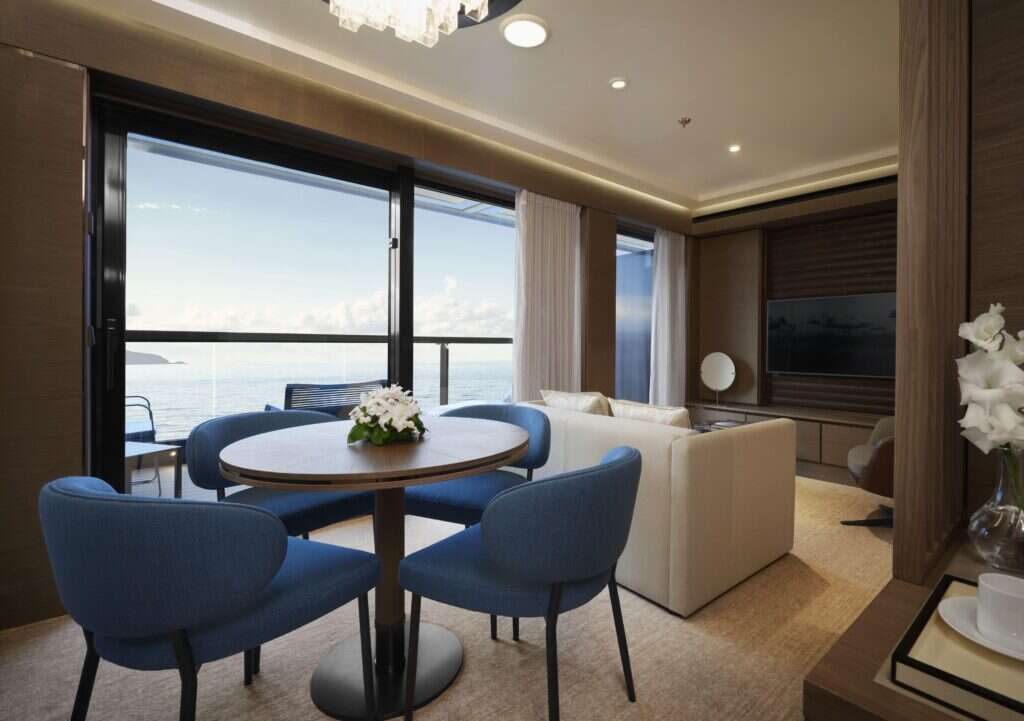 "The Ritz-Carlton has long been rooted in innovation and service excellence, guided by a commitment to be at the forefront of delivering transformative travel experiences. As we continue to evolve our legendary brand, we could not be more excited to give our guests the opportunity to experience The Ritz-Carlton in a new way."
Itineraries aboard the Ritz-Carlton Yacht Collection vessels are varied, and specifically designed to ensure guests can combine trips without repeating destinations. Voyages vary from seven to ten days and, depending on the season, will call at some of the world's most favored destinations, including the crystalline waters of the Balearic Islands, the dense tropical shores of Costa Rica and the glam marina towns that run along the French Riviera.
[See also: Four Seasons Announces First Branded Yacht]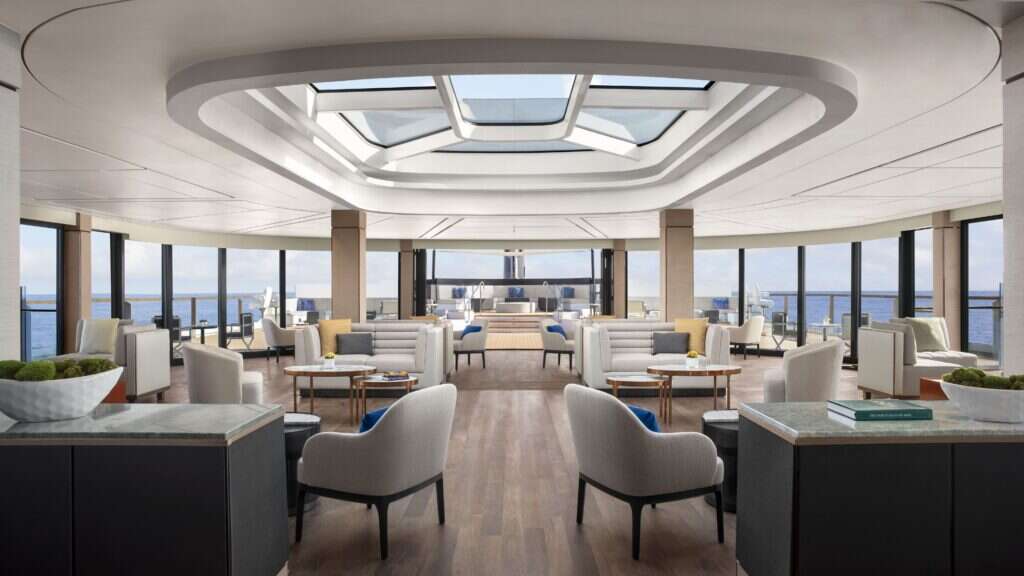 The onboard experience is suitably luxe too. The 623-ft Evrima will boast a total of 149 beautifully appointed suites, all of which feature a private terrace and expansive floor-to-ceiling windows. Elsewhere on the mammoth ship will be an expansive signature spa offering a comprehensive treatment menu, an infinity pool, a dedicated Kids Club and several distinct dining destinations.
Each of the three Ritz-Carlton itineraries will also offer a range of unique onshore experiences through The Shore Collection, including local guided tours, trekking expeditions and museum visits. For more individual requests, there is also an onboard concierge team who will be able to organize full bespoke onshore trips. There's even the option to extend the experience into an overnight excursion and rejoin the itinerary at the next call.