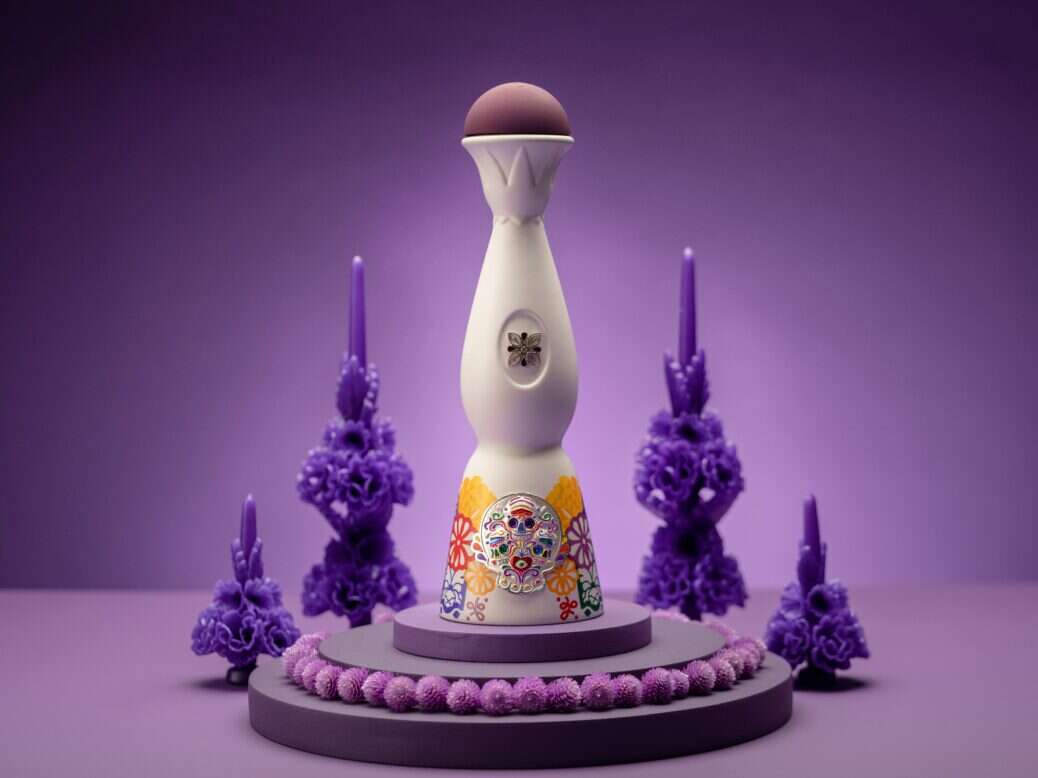 Día de Muertos — the day of the dead — is upon us. For the uninitiated, it's a uniquely Mexican holiday that honors the memory of loved ones who have passed. However, this is not a time for mourning, on the contrary, it is a celebration of life, emblazoned with all the colors, smells and sounds one can expect from a Mexican holiday.
Food and drink play an integral role in Día de Muertos as friends and family gather together to toast the lives of loved ones. Fittingly for the occasion, Clase Azul Mexico — the premium tequila brand — returns with the second installment of Nuestros Recuerdos ("Our Memories"), an annual series of incredible limited-edition offerings.
Each installment of the five-year series will celebrate a different aspect of the holiday, with this year ("Colores") representing the fantastic colors that can be found at Día de Muertos. Clase Azul Tequila Día de Muertos Limited Edition Colores is a run of 6,500 exquisite vibrant decanters, which beautifully illustrate Clase Azul's extraordinary craftsmanship.
One of the most symbolic elements of the holiday is the Ofrenda — the display of offerings to the deceased. Here, gifts of flowers, traditional sweets, small sugar skulls, candles of different shades, and personal items like photographs and possessions illuminate an altar, welcoming the deceased to enjoy the festivities. Some may even be left a tipple of tequila.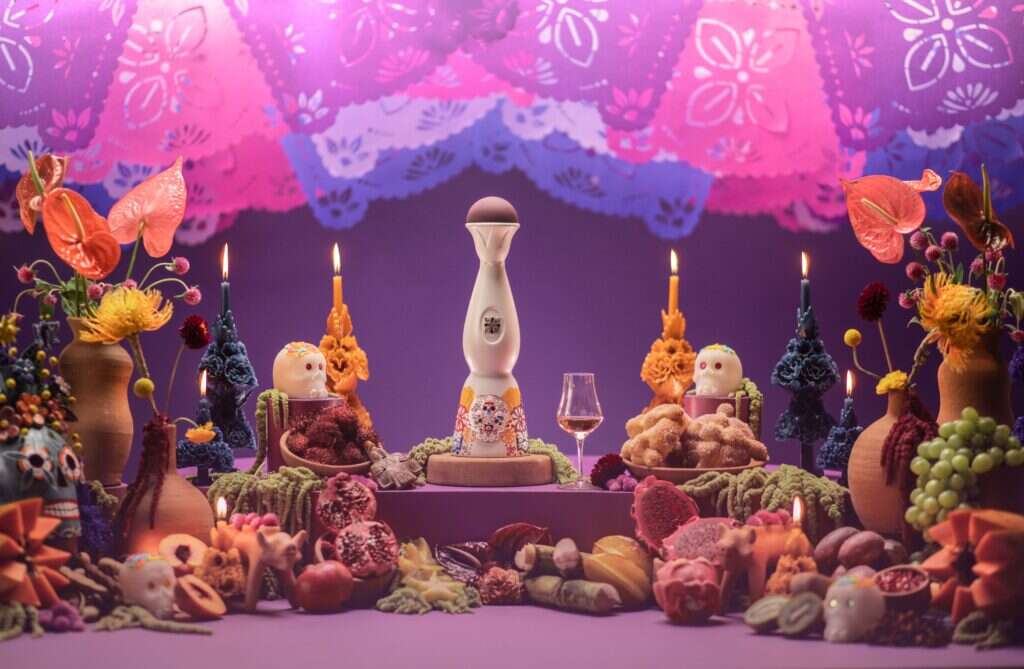 A tequila worth celebrating
Each year, Clase Azul's Día de Muertos offering is one of their most sought after releases, with tequila enthusiasts and collectors alike keen to commemorate the momentous occasion. With only 6,500 decanters available, it is likely this year will be no different.
For this special añejo release, master distiller Viridiana Tinoco devised a distinctive 28-month aging process for the tequila, starting with 22 months in American whiskey casks before concluding in artisanal rum casks from the island of Martinique for the final six. This added sweetness in addition to the style of the decanter takes its inspiration from the small sugar skulls (calaveritas) often part of the Ofrenda.
[See also: Clase Azul Mexico Celebrates 25 Years with New Tequila]
Unlike ordinary rum casks, these casks previously contained rhum agricole a specific style of rum made from freshly squeezed sugar cane juice as opposed to molasses. These artisanal rum casks impart rich aromas after the distillation producing tasting notes of crystalized orange peel, clove, walnut and cacao to the tequila.
"With this edition we remember, as we do every year, all of our loved ones who are no longer with us," says Tinoco. "So, inspired by the calaveritas created as tokens of their memory, I wanted to craft this tequila through a double aging in casks of American whiskey and a fine finish in rum casks from the island of Martinique which naturally impart a hint of sweetness to the tequila."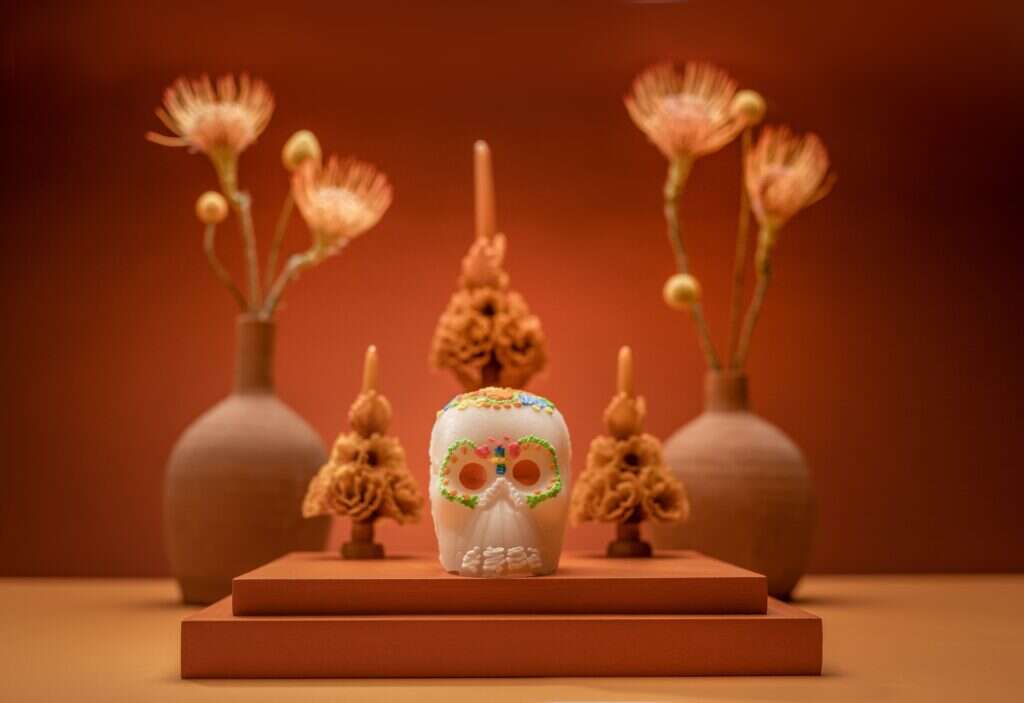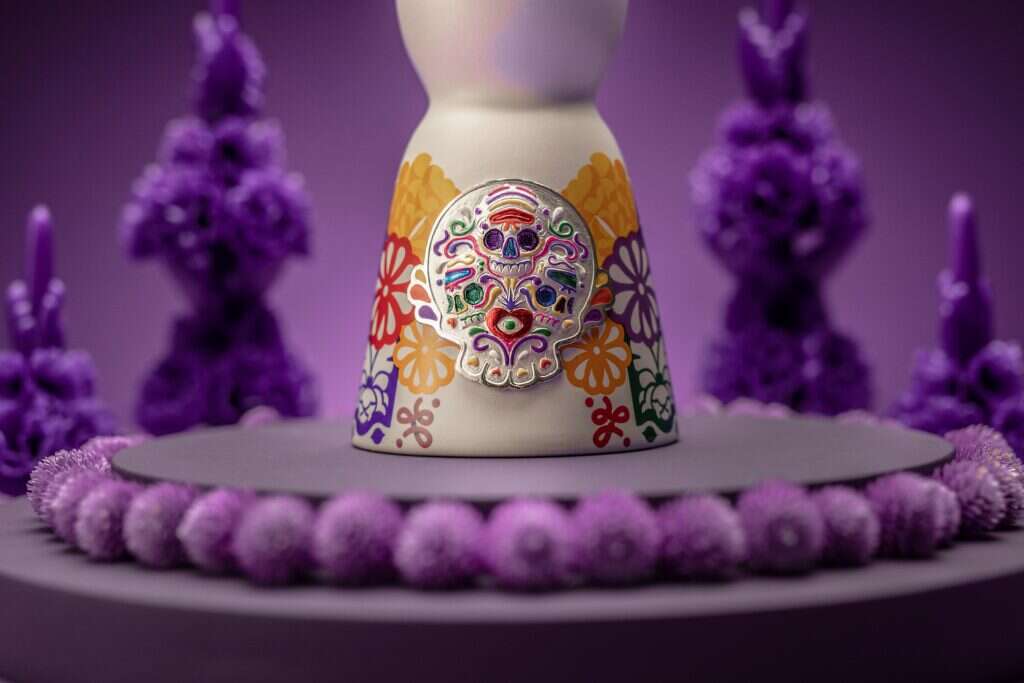 A decanter worthy of its contents
"Día de Muertos is one of the most important celebrations in Mexican culture, it's a time of remembrance and gathering, so creating a decanter that embodies so much meaning and nuance is no easy feat," explained Clase Azul Creative Director Miguel Hernández.
In fact, Dia de Muertos is such an integral part of Mexican culture in 2003 the two-day holiday, in addition to the traditions it inspires was proclaimed as part of the UNESCO list of the Intangible Cultural Heritage of Humanity.
"This year's edition, Dia de Muertos Colores, has left me with a deep sense of pride in my team for conveying what this holiday represents and the role that colors play in it for so many," says Hernández.
[See also: Experience A Taste of Culture with Clase Azul]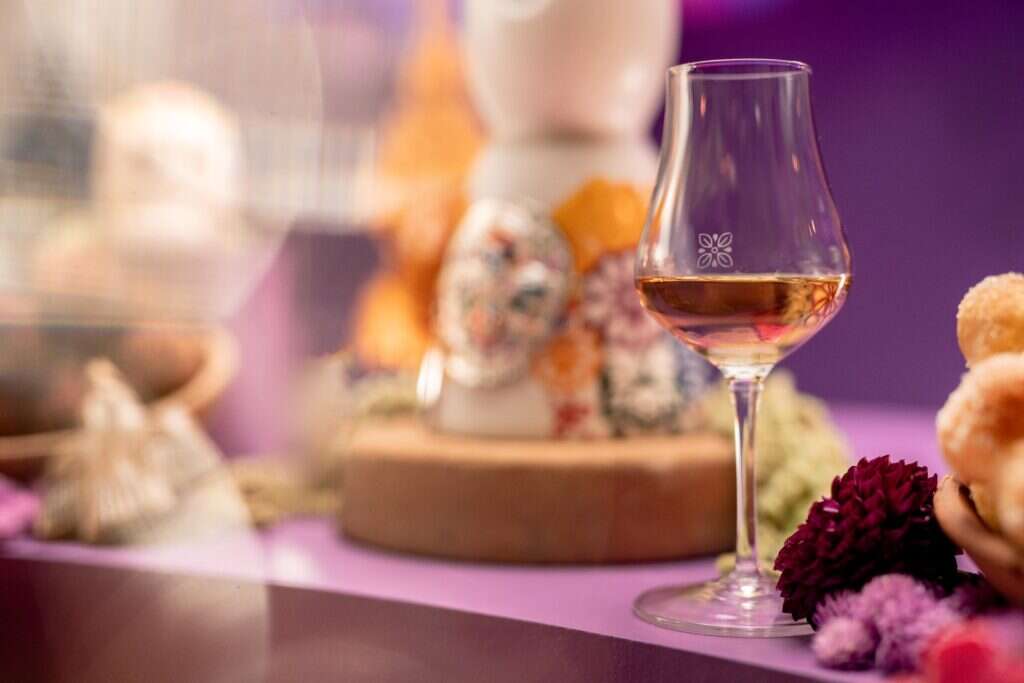 Further evoking the calaveritas which have provided so much inspiration for this release, a white glaze has been applied to the ceramic decanter representing the alfeñique (sugar paste) the sweets are made from.
Día de Muertos is a time when Mexico's traditional arts and crafts are thrust into the limelight and displayed with the reverence they deserve. Papel picado (designs cut from colored tissue paper), marigolds and stylized skulls line the streets. They can also be found on the base of this limited edition Clase Azul Mexico tequila.
Finally, each decanter comes with a colorful, silver-plated ornament inspired by calaveritas. In typical Clase Azul fashion, each has been delicately handmade by Mexican artisans, in a process that takes around 12 days to complete.
This release is another unique offering from the team at Clase Azul Mexico. Each limited-edition run has been styled exquisitely, proudly representing its colorful homeland.
Clase Azul Tequila Día de Muertos Limited Edition Colores is available in a 1-liter decanter, 40% ABV (80 proof), for USD 1,050.
For more information, visit claseazul.com or return to the Elite Traveler x Clase Azul hub.