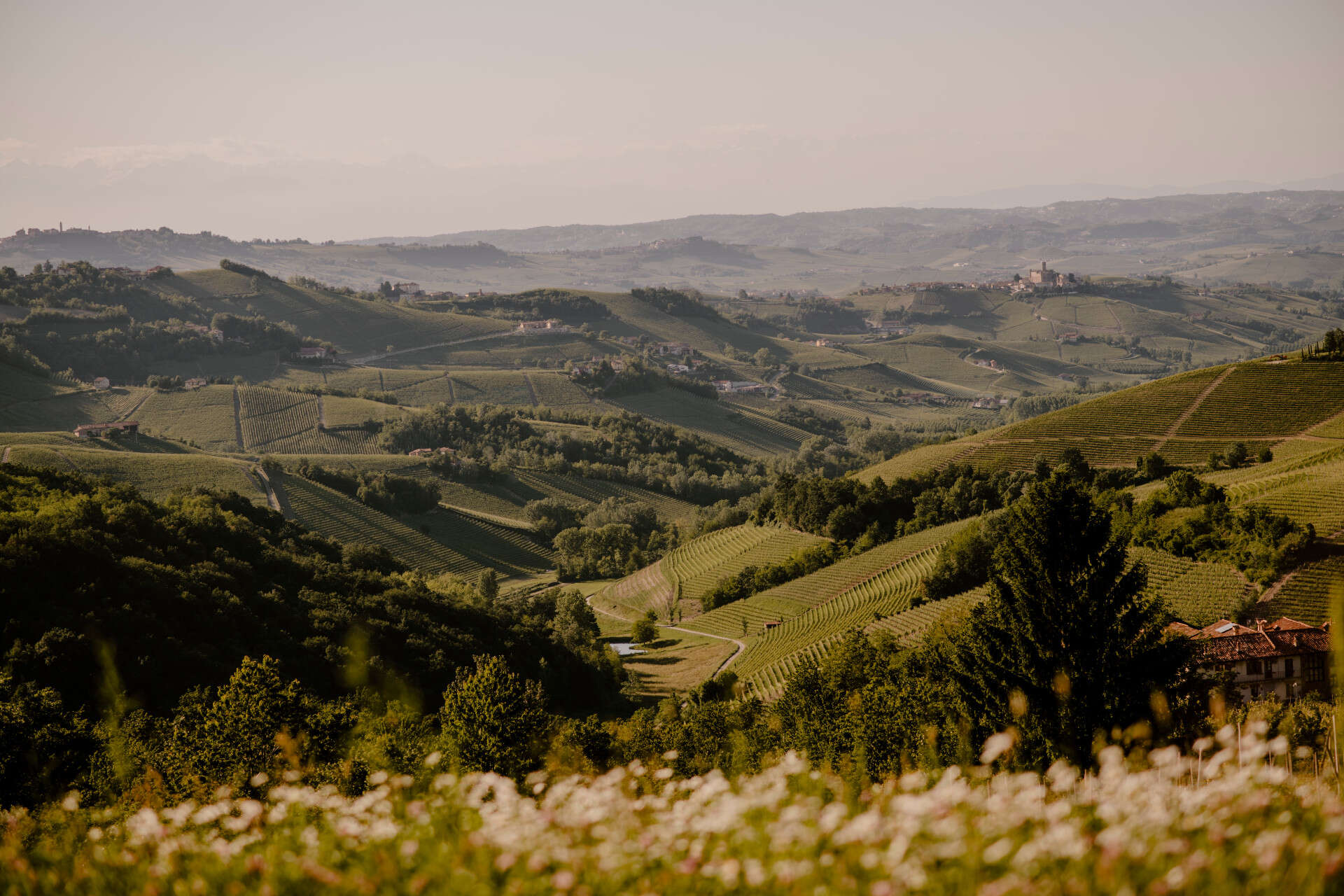 Opening in the spring of 2021, Casa di Langa is a 39-room boutique hotel situated in the heart of the Piedmont region of northern Italy. Overlooking almost 100 acres of rolling hills and working vineyards, the hotel lies on the border of Le Langhe, a Unesco World Heritage site home to some of the finest Italian wines and the world's highest-quality white truffles. Casa di Langa has been thoughtfully created with sustainability in mind, with contemporary interpretations of traditional Piedmontese design found throughout the hotel.
Behind the design are Milan-based firms GaS Studio and Parisotto + Formenton Architetti (P+F), which have closely worked together throughout the design process to bring Casa di Langa to life. The design teams were inspired by Piedmont's awe-inspiring views and the traditional architecture of the region; the result is a property that is refined yet simple, with features including rich textiles, locally sourced materials and a soft, muted color palette.
Not only does the property's design reflect its surroundings, but the ethos behind Casa di Langa is to provide luxury through sustainability and care for both its guests and the local environment. This commitment to sustainability can be seen in every aspect of the boutique hotel, from the construction to day-to-day operations. For example, the building materials include locally sourced Pierta di Luserna stone, 100% recyclable terracotta and raw, earth-based plasters.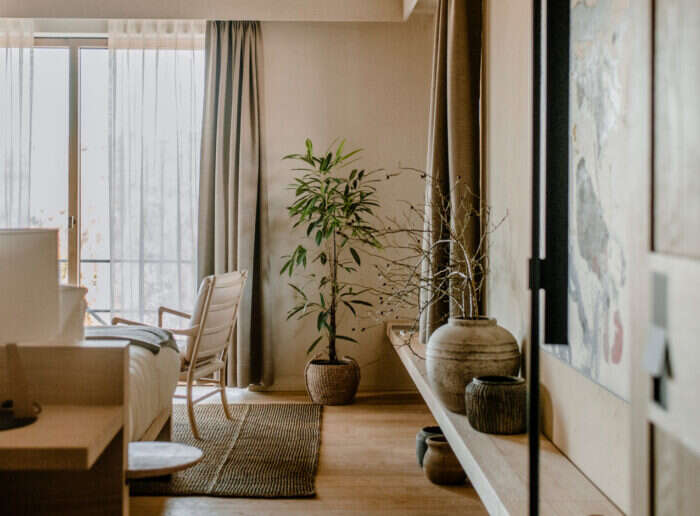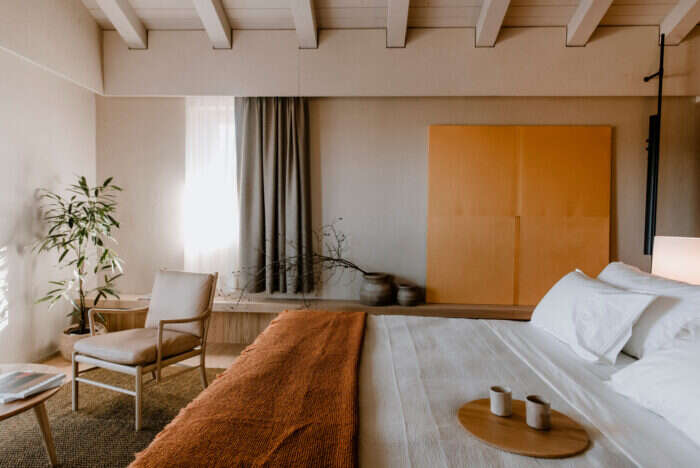 [See also: The Stars of Northern Italy's Restaurant Scene]
Inside the property, each earth-toned accommodation has a relaxation area, spa-like bathrooms with inviting rain showers and a spacious private terrace. The elegant furnishings have been curated from Italian brands including Cassina and B&B Italia, and the beds feature mattresses that have been handmade in Italy using natural, sustainable materials including wool, cotton and silk. Throughout Casa di Langa, guests will find a charming collection of fine art that highlights both Italian and American artists.
Many other significant environmentally conscious elements have been incorporated into the project, as GaS Studio and P+F worked together to find a sustainable approach to the architecture and design of Casa di Langa. The boutique hotel is committed to becoming carbon-neutral; it uses 100% recycled water for irrigation, has geothermal heating throughout, a zero single-use plastic policy and features inbuilt solar panels.
"In all of our work, we seek to manage meaningful designs that are responsive to clients' needs, create memorable spaces that contribute to their communities and landscapes, and touch the land and the environment as gently and as positively as possible," says Andre Straja, a partner at Goring & Straja Architects. "Casa di Langa is evidence of these efforts and shows the excellence in design and sustainability that is at the heart of our practice and this project."
[See also: The Most Luxurious Eco-Friendly Hotels]