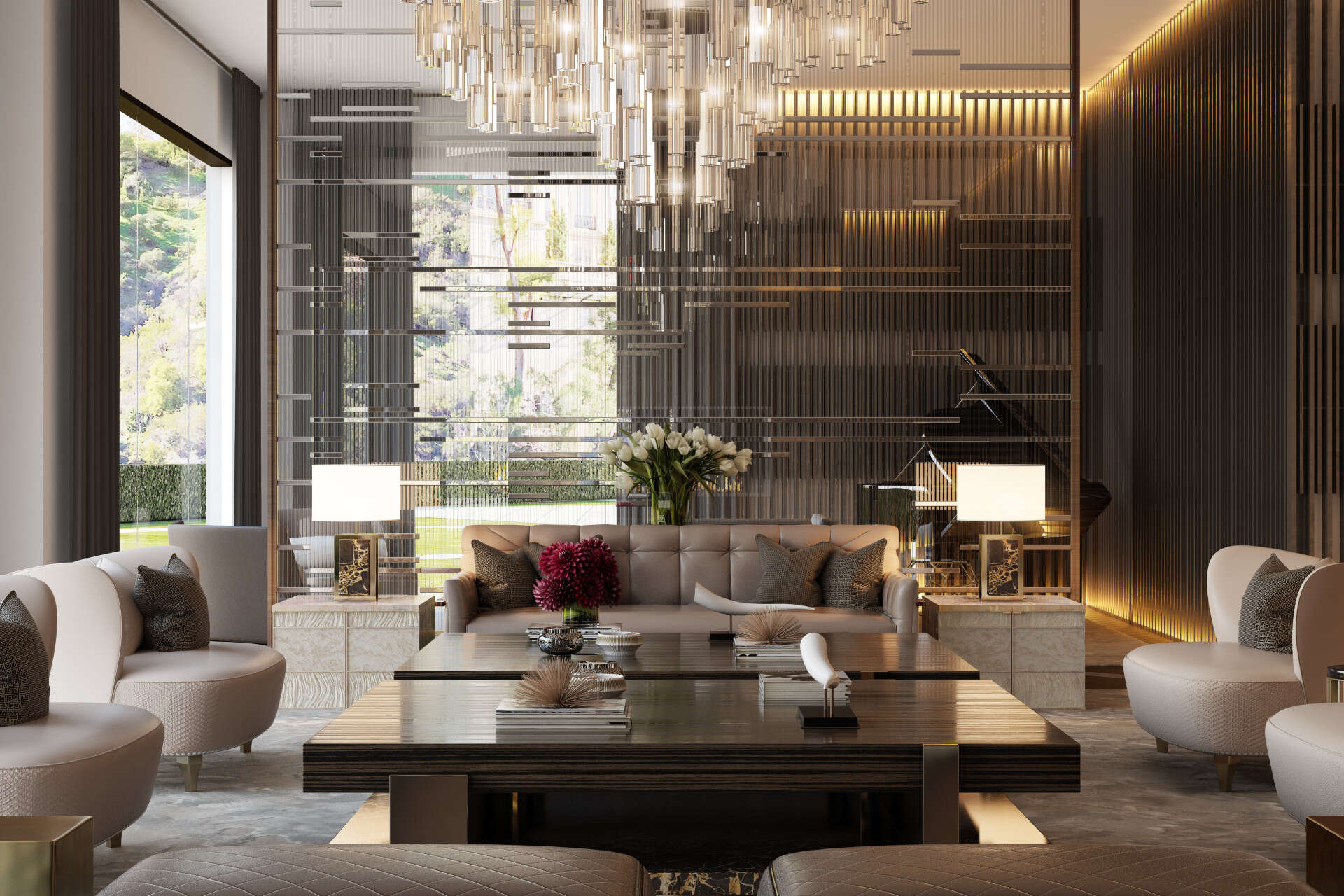 Designer and artist Gavin Brodin is the person whom celebrities, financiers and other high-profile individuals come to when they want to create an impeccably designed space. Originally from London, Brodin now lives and works in Los Angeles; he's the founder and principal of Brodin Design Build, a property developer that specializes in projects "valued in excess of $10 million." Though Brodin's name now conjures images of luxurious interiors, this designer to the stars – previous clients include Sir Rod Stewart and Sylvester Stallone – has a career with a very humble start.
"I got into design very young," Brodin says, explaining how his father became the owner of a thriving fabric store after a series of unusual events. "[My father] asked me to start selling these fabrics for him – drapery, slipcovers, everything." Brodin learned all about the technical side of design in the store, from "cutting fabrics [to] making drapery, the fabrication of sofas and the types of frames, foam and down."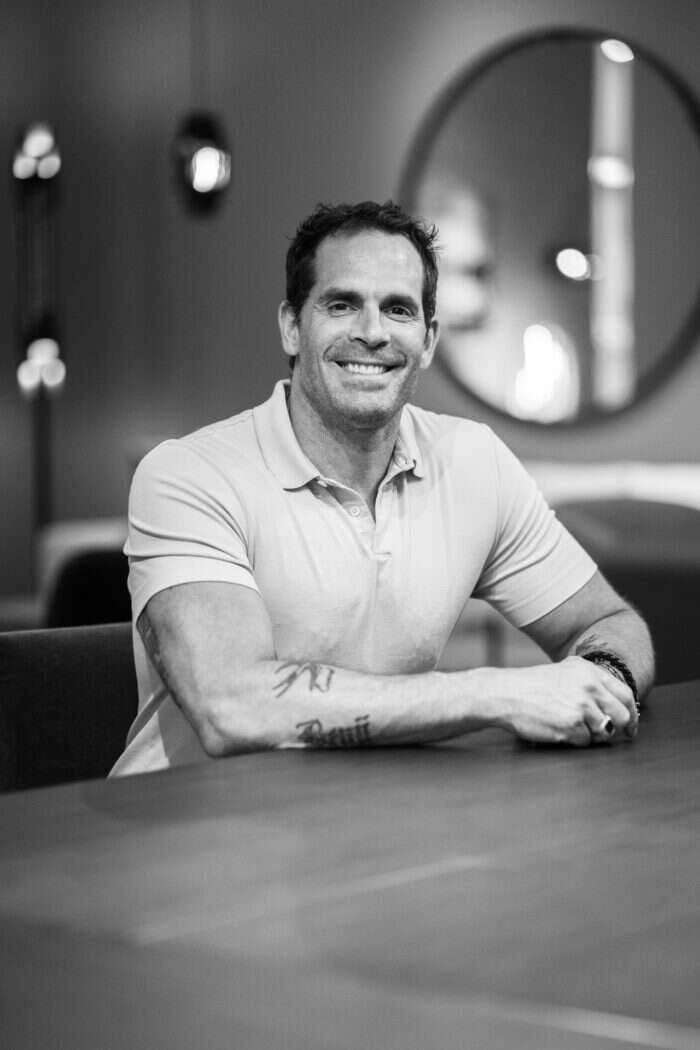 In comparison, his work with interiors began almost by mistake. "The first good job I had was for an interior designer," Brodin mentions. "She needed help on a project she was doing and passed a lot [of the responsibility] down to me. I really enjoyed it. [Another] project we did was an embassy in London, on Kensington Palace Gardens; we did all the furniture, the drapes… it was very traditional." After this, it was thanks to referrals and word of mouth that Brodin's renown as an interior designer began to grow; although the studio has recently updated its website and started an Instagram account, to this day Brodin has never advertised his expertise.
While in the UK, Brodin says that he was seen as a "regular interior designer," but after his move to Los Angeles, his studio evolved into managing projects in their entirety. "[We're] the lead for [all our] projects," he mentions. "We will work with architects, do interior drawings, manage the subcontractors and the construction, and put together a full team including landscapers… [It means] we can control our projects to finish on time and on budget."
But what prompted the move across the Atlantic? "Literally, the weather," Brodin laughs. After visiting LA on holiday with some friends, it took only a few months for him to pack up and move; he restarted his practice from the beginning, doing the same thing he was doing in the UK. While the projects he'd done previously helped open doors in America, Brodin says it was the fact that he "really under[stood] the knowledge and details [of design] and [got] in with the right consultants" that let him hit the ground running.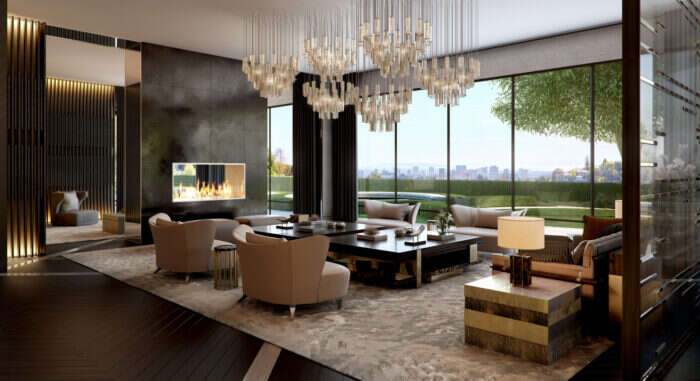 [See also: 2021 Interior Trends, According to the Experts]
It's only recently, however, that Brodin Design Build started becoming more of a household name. Part of the reason for this is that many of the studio's clients prefer that their projects stay private – they cannot be discussed or shared. "[Our] projects are very high-end," Brodin says. "We get to work with some amazing designs and clients… You could see three of our projects and not think that they are from the same design firm. Our clients know that about us; we specifically design for that [property], that person and how they're going to live their lifestyle at that [specific] house."
Projects that can be mentioned include The Rolling Stone restaurant in LA, the Palace Green mansion in London and the incredible renovation and refurbishment of Spelling Manor in Beverly Hills – a property that covers 56,000 sq ft and had seven teams working on it to complete in the three-month time frame. More recently, Brodin mentions that the studio has "just finished [working on] the Four Seasons Penthouses in Nashville… [and] a nice project in the Bahamas," which was a private home on a three-acre plot that went directly from the roadside to the beach.
Though around 60% of Brodin Design Build's projects are residential, the studio has worked in a range of industries; its previous projects include high-end offices, bars, clubs and a "couple of Gulfstream G650s," Brodin mentions, revealing that designing the G650s' interiors is "probably one of [his] favorite" projects to date. Another interesting project was creating a three-story soft play area in the sub-basement of a private home in the UK. "We emptied the pool and turned the whole thing into the fun play zone, with slides and beanbags," he says. "It was a crazy, fun project."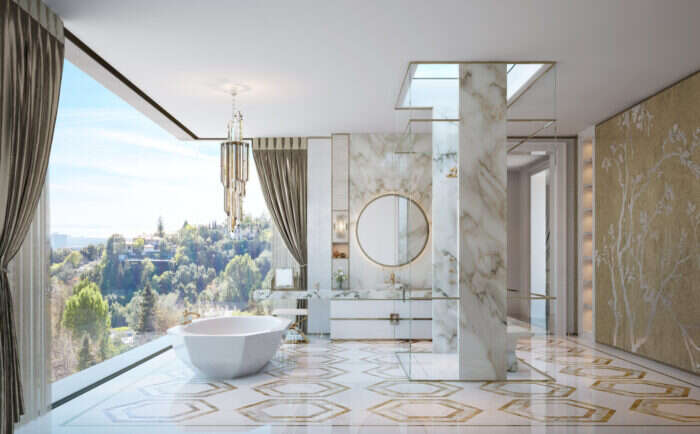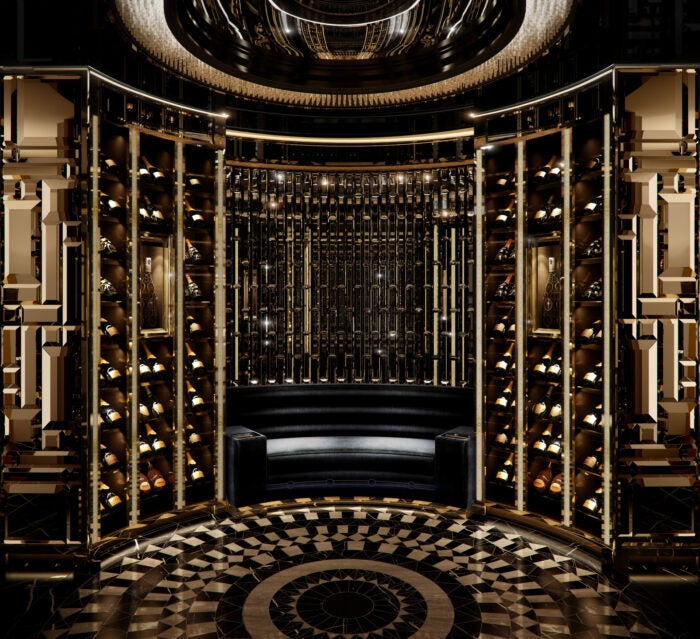 Despite working across multiple industries, there are some aspects of design that Brodin has seen his clients coming back to again and again. "Every client we have – in the US at least – if they can get solar panels within the property, they will. In their homes, [clients] also want to make sure they're not using toxic materials or chemicals. That's paramount," Brodin reveals.
He's noticed that across the board, his clients are making efforts to become more eco-conscious. "If I put two fabrics in front of [a client] and say one's environmentally friendly, one's not, they will want the one that is environmentally friendly," Brodin continues. He explains that in all of his projects, at least 20% of the fabrics used will be sustainable: "It's just something we do for environmentally friendly design; [it's] something we want to put out there [whether] the client is aware of it or not."
As well as this, after 2020 saw swaths of people across the globe confined to their homes, Brodin has seen his clients shift their mindsets, moving toward using rooms more often and more appropriately. "People are over having a nice-looking room that's never used, and a real [need for rooms with] dual functions has come from that," he says. "They're thinking a lot more about practical needs in design; [those] who have realized they can work from home aren't going to start traveling [for work as often] again. Things are never going to go back to the way they were."