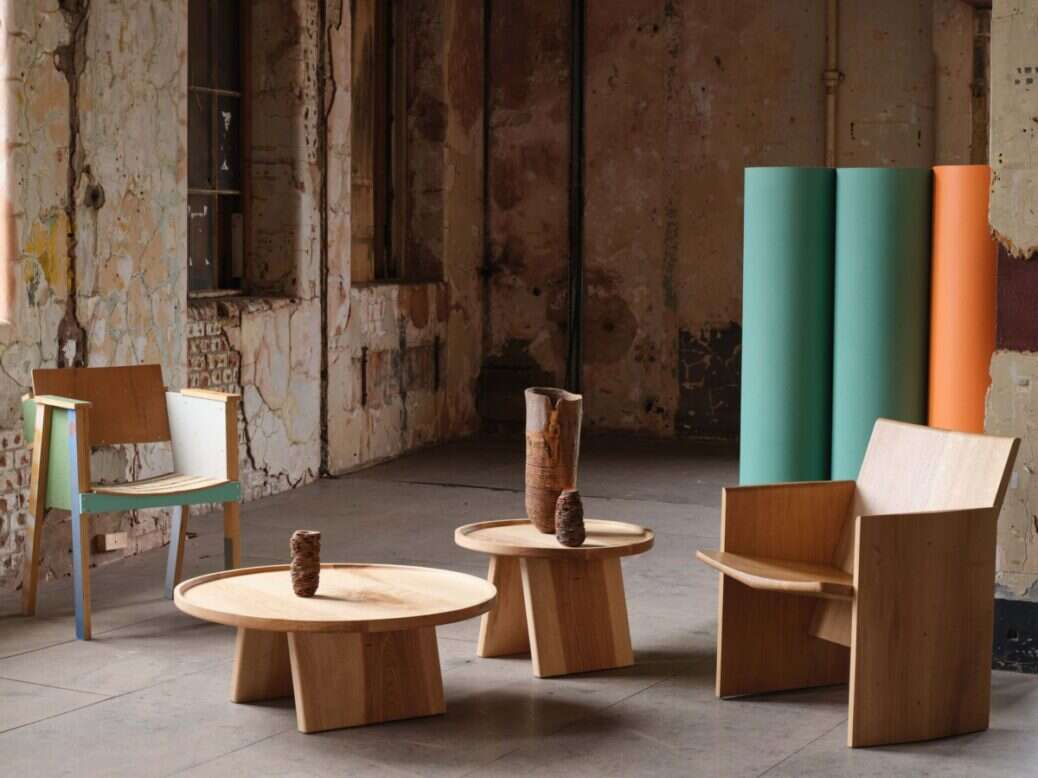 It's that time of year again: London Design Festival is back for its 21st edition, with a diverse program of events, exhibitions, and installations across the capital.
Running from 16 – 24 September, the festival will showcase the work of international designers in an assortment of landmark settings. If the previous iteration is anything to go by – last year's program drew over 360,000 visitors – it looks set to be a showstopping series of events.
Established back in 2003 by revered British designer Sir John Sorrell, London Design Festival quickly cemented its reputation as a key moment in the UK's cultural calendar. This year, the Mayor of London and Bloomberg Philanthropies have stepped up as principal festival supporters.
The 2023 festival is split across 13 Design Districts spanning Bankside, Brompton, Greenwich Peninsula, Islington, Kings Cross, Mayfair, Park Royal, Shoreditch and Southwark. There are also four new districts for 2023: Dalston to Stoke Newington, Battersea, Chelsea and Fitzrovia.
[See also: Alice Kettle Presents Solo Exhibition in London]
"The London Design Festival continues to provide an invaluable platform for the UK's design community," said Ben Evans, director of London Design Festival. "Over the past two decades, the Festival has cemented London's reputation as a global creative capital while supporting designers at every level of their careers."
He continued: "This year's program promises fresh perspectives and boundary-pushing ideas that will inspire audiences. But just as importantly, the festival provides opportunities for emerging talents and provides inclusivity in the sector."
Here, we've curated a list of the very best exhibitions and installations to see at London Design Festival 2023.
Aura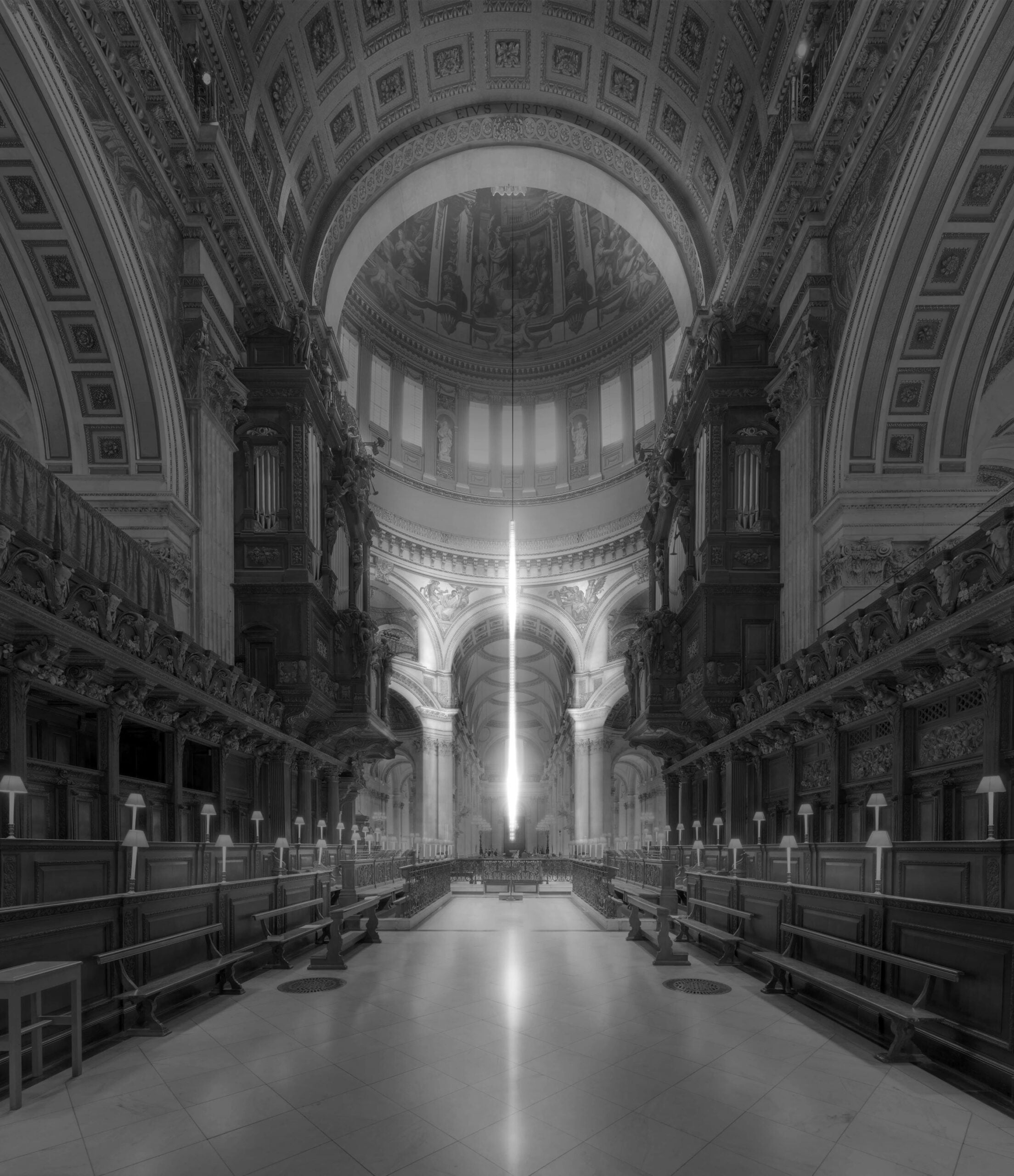 If you only have time to see one thing at this year's London Design Festival, it's well worth stopping by at St Paul's Cathedral for Spanish artist Pablo Valbuena's breathtaking installation. Titled Aura, it's the first of two major projects marking the 300th anniversary of Sir Christopher Wren's death.
Presented in association with Artichoke – the team behind Lumiere London – the live installation transforms sounds from the cathedral into a pulsating line of light. In this way, Valbuena delves into what Wren's architectural masterpiece means to us today.
Halo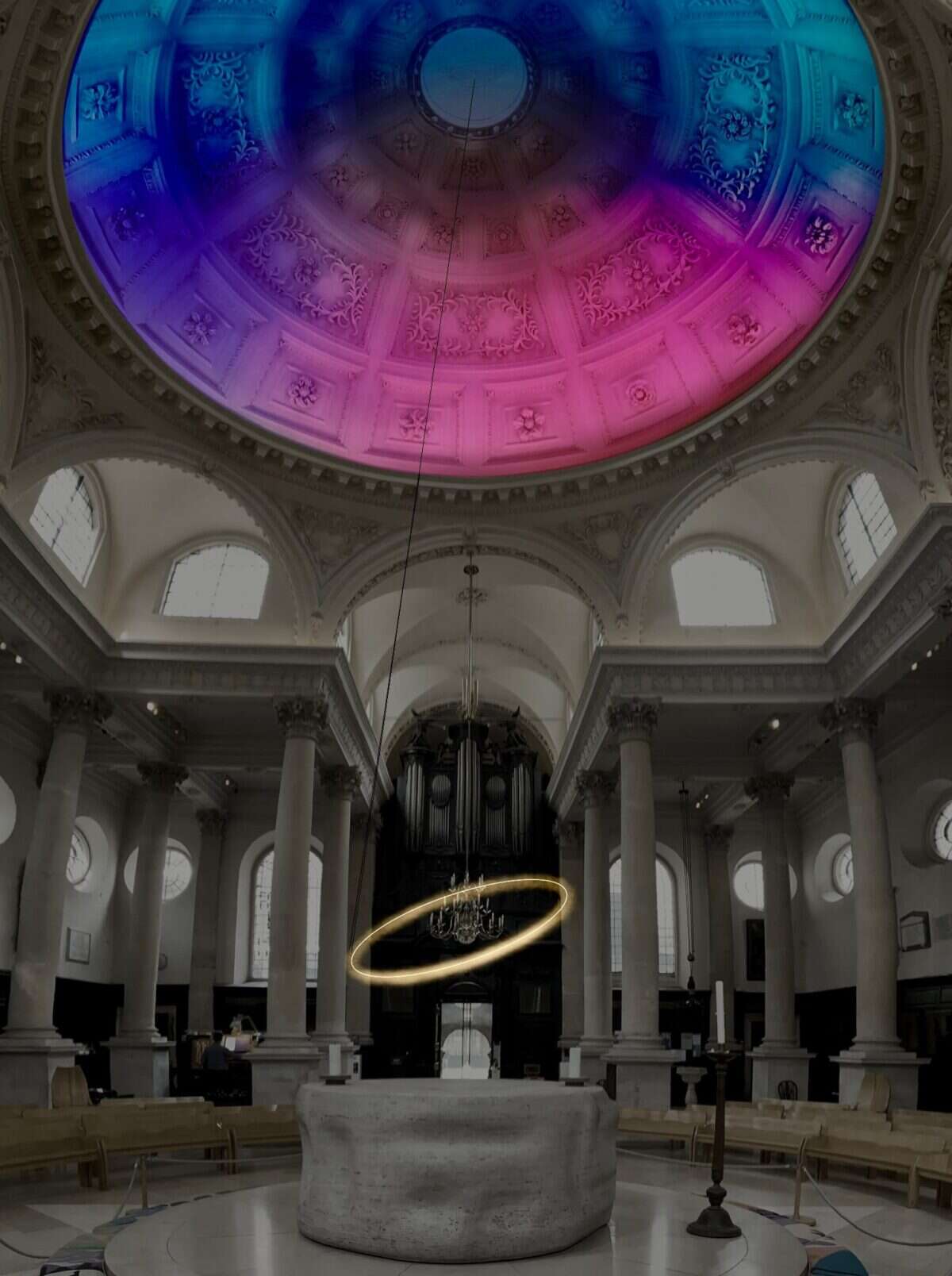 The second landmark project celebrating the life of Wren is Halo – a striking light installation presented by Studio Waldemeyer within St. Stephen Walbrook Church (one of the 52 churches rebuilt by Wren following the Great Fire of London).
Comprising a conical pendulum that hovers above Henry Moore's marble altar, the installation gradually changes color evoking ethereal natural phenomena like the aurora borealis.
Spirit of Place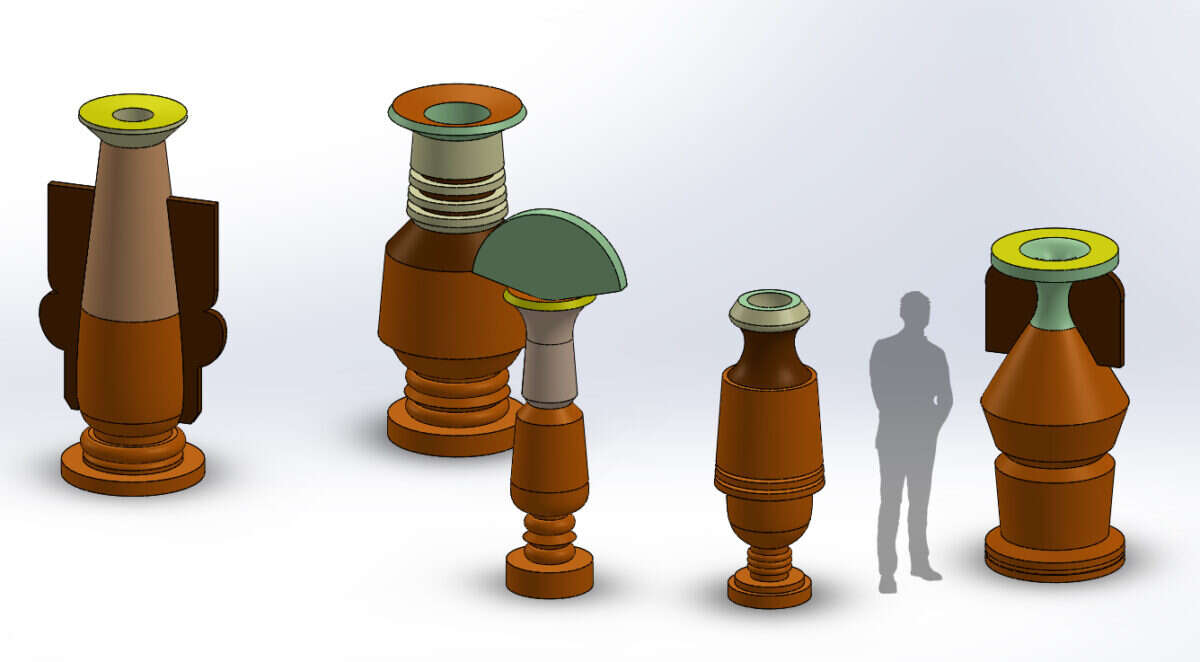 London-based artist Simone Brewster has teamed up with cork producer Amorim to present Spirit of Place – an installation of five large-scale sculptural vessels representing the company's cork forests at Herdade de Rio Frio in Portugal.
Brewster has taken inspiration from the four key traits required to secure the future health of the forest – drought resistance, fungal resistance, upright expression, and fast voluminous growth – to craft each of the pieces.
Mandala Lab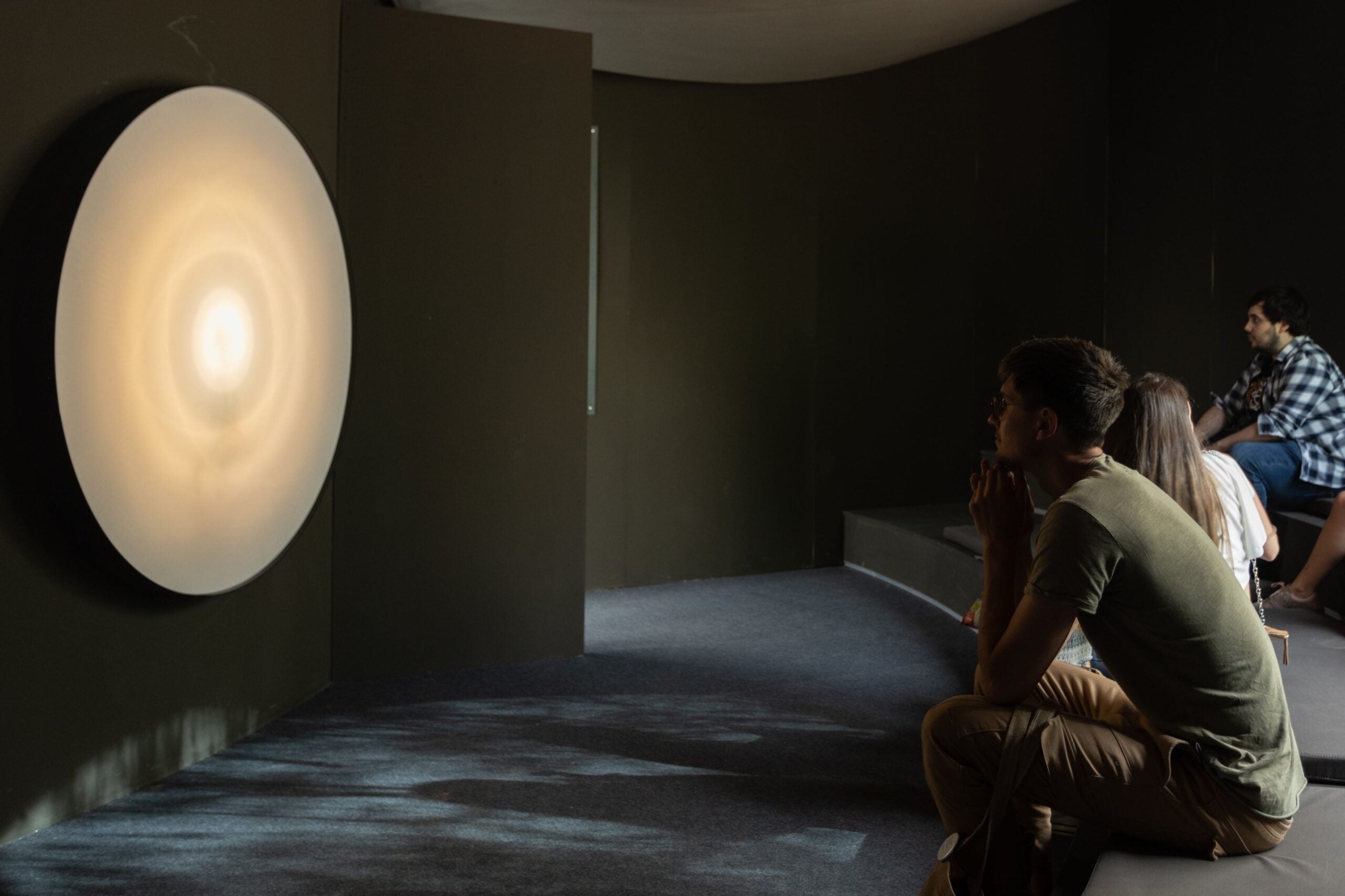 Next up on our list of must-see shows at London Design Festival 2023 is this interactive space in Canary Wharf. Madrid-based architectural firm Extudio and design production office Enorme Studio came together to create the Mandala Lab.
Inspired by Buddhist principles, the lab has been designed to "explore challenging emotions and transform them into wisdom". Expect a thought-provoking series of multi-sensory experiences spanning everything from videos to percussion sessions.
Material Matters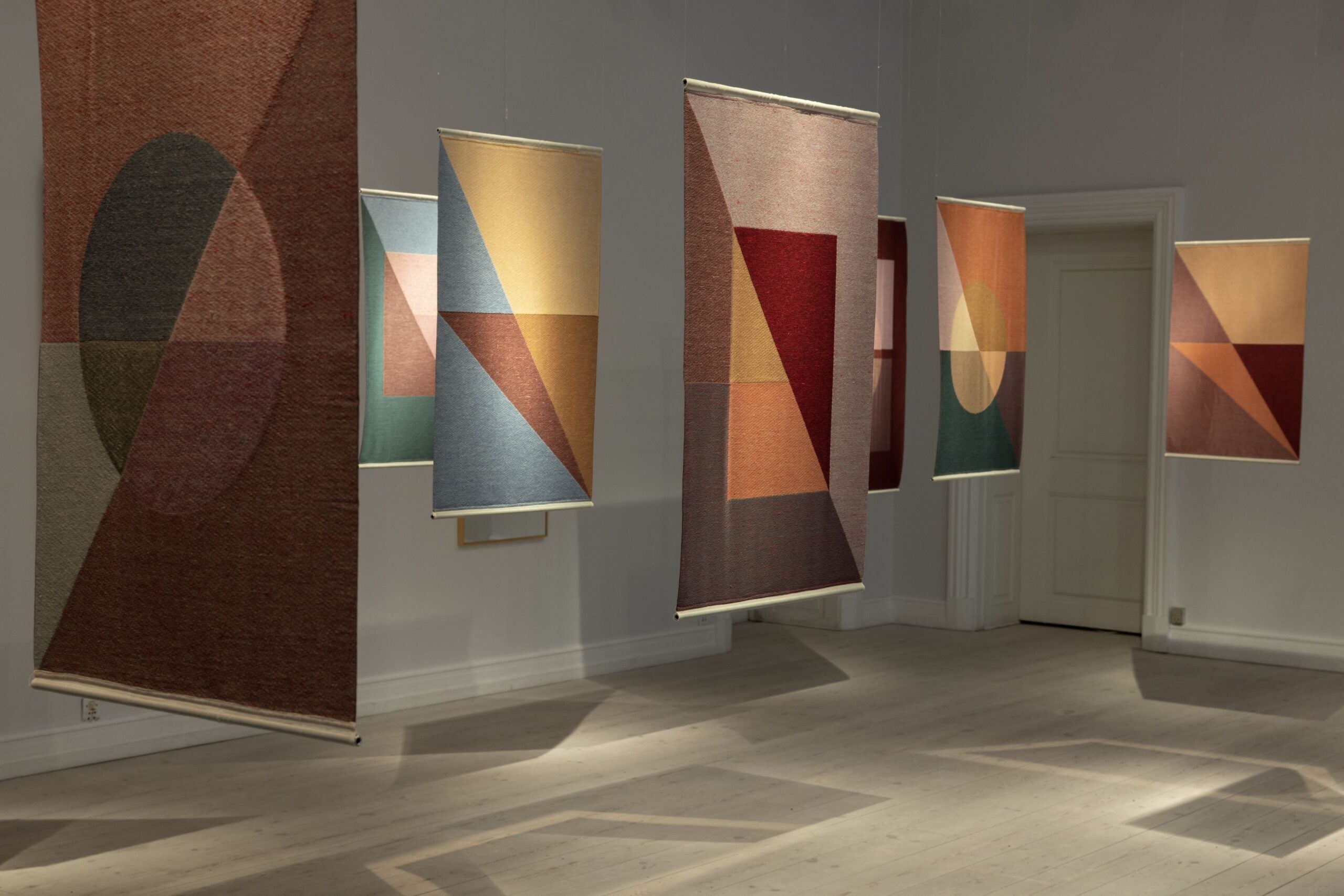 For the second year running, the Material Matters fair will return to Bargehouse, Oxo Tower Wharf as part of the Bankside Design District.
Running from 20-23 September, the event will bring together an array of brands, designers, and makers for a series of installations and talks. Look out for Danish designer Tanja Kirst's unique textile pieces made from orange peel, seaweed and hemp on the first floor by the entrance.
Victoria and Albert Museum
Last but by no means least on our list is the V&A which will be hosting its own specially commissioned installations during London Design Festival.
The museum's 2023 Emerging Designer commission comes from Andu Masebo – a London-based designer whose Part Exchange project reconfigures scrapped parts from an Alfa Romeo Cloverleaf into domestic furnishings.
London Design Festival 2023 will take place from 16-24 September.
[See also: The V&A Opens Blockbuster Fashion Exhibition Celebrating Divas]