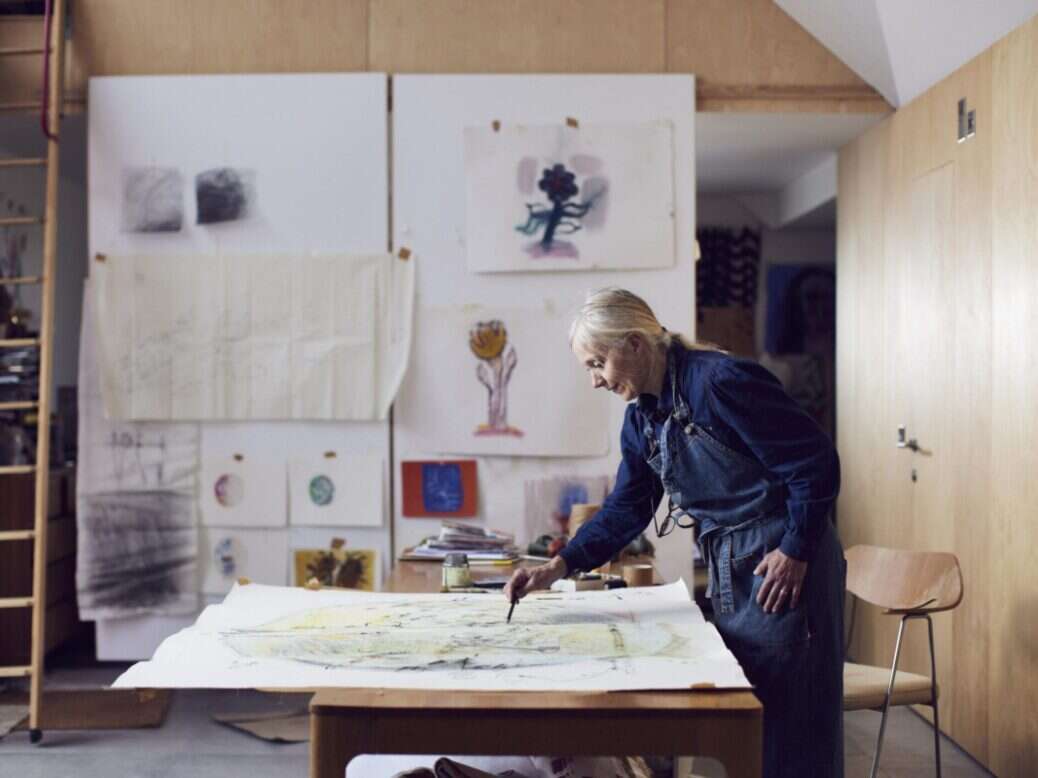 Earlier this year, Alice Kettle won the 2023 Brookfield Properties Craft Award, impressing judges with her breathtaking tapestries. Now, the talented textile artist has collected her prize: a solo exhibition in London.
Titled 'To Boldy Sew: Textile Art by Alice Kettle', the show will run through 29 September 2023 at two of Brookfield Properties' exhibition spaces – 99 Bishopsgate and 30 Fenchurch Street.
Presented in partnership with the Craft Council – the UK's national charity for craft – the exhibition will showcase a carefully curated selection of Kettle's work spanning her 40-year career.
[See also: David Remfry on Curating the Royal Academy Summer Exhibition]
Kettle – who is a professor of Textile Arts at Manchester School of Art, Manchester Metropolitan University – is known for her boundary-pushing works that mix traditional and experimental methods.
While drawing on references from the history of figurative textiles, she uses a unique hybrid embroidery technique that makes use of a sewing machine, free-stitching and digital embroidery. Many of her pieces feature intricate, figurative compositions that "capture the essence of the human experience".
"Craft is so important," says Kettle. "It is about the deep understanding of the material that captivates, provokes, and conveys experience, and inherently connects and transforms lives. Working in craft is life-changing and I am proud to champion all forms of making."
Represented by Candida Stevens Gallery, her works have been displayed in several international public collections including the Whitworth Art Gallery in Manchester, the Museo Internationale delle Arti Applicate Oggi in Turin, and Hanshan Art Museum in Suzhou.
[See also: The V&A Opens Blockbuster Fashion Exhibition Celebrating Divas]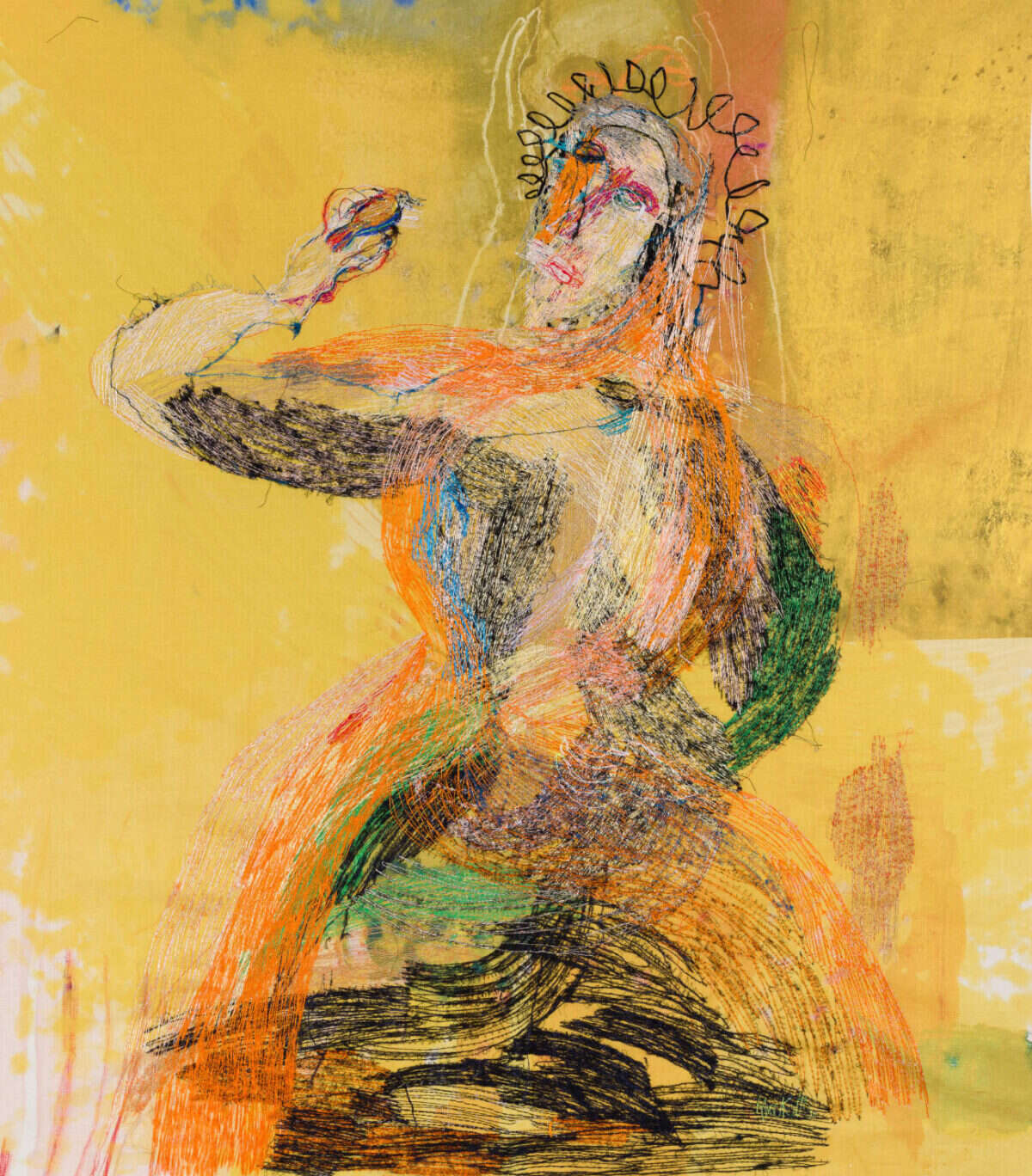 Saf Williams, curatorial director at Brookfield Properties, and Annabelle Campbell, head of exhibitions and collections at the Crafts Council, picked Kettle as the winner of this year's Brookfield Properties Award from over 400 makers.
Split across two venues, the works on display at 99 Bishopsgate will explore several of Kettle's motifs – figures observing their surroundings, the vastness of the sea, and figurative portraits questioning our relationship with the world.
At 30 Fenchurch Street, three bodies of work will be on display, each developed through collaborative projects: Schiffli Series (2006) was created with the 86 needle schiffli embroidery machine at the Manchester School of Art for the exhibition Mechanical Drawing; Flight Lines created for the 4th Hangzhou Triennial of Fiber Art, China, 2022; and the recent House That Jack Built series (2023).
Commenting on the exhibition, Williams said: "It is special to celebrate Alice Kettle with the 2023 Brookfield Properties Craft Award, an artist whose career has spanned four decades, who has continuously pushed the boundaries of textile art with her thoughtful embroidered works which use the medium of thread and action of tension, to embody notions of the human condition and connection to nature."
She continued: "This year we celebrate an artist committed to her practice and a never-changing narrative, and we are delighted to present such a powerful show for the public this summer."
[See also: Biggest-Ever Disney Exhibition to Open at ExCel London]