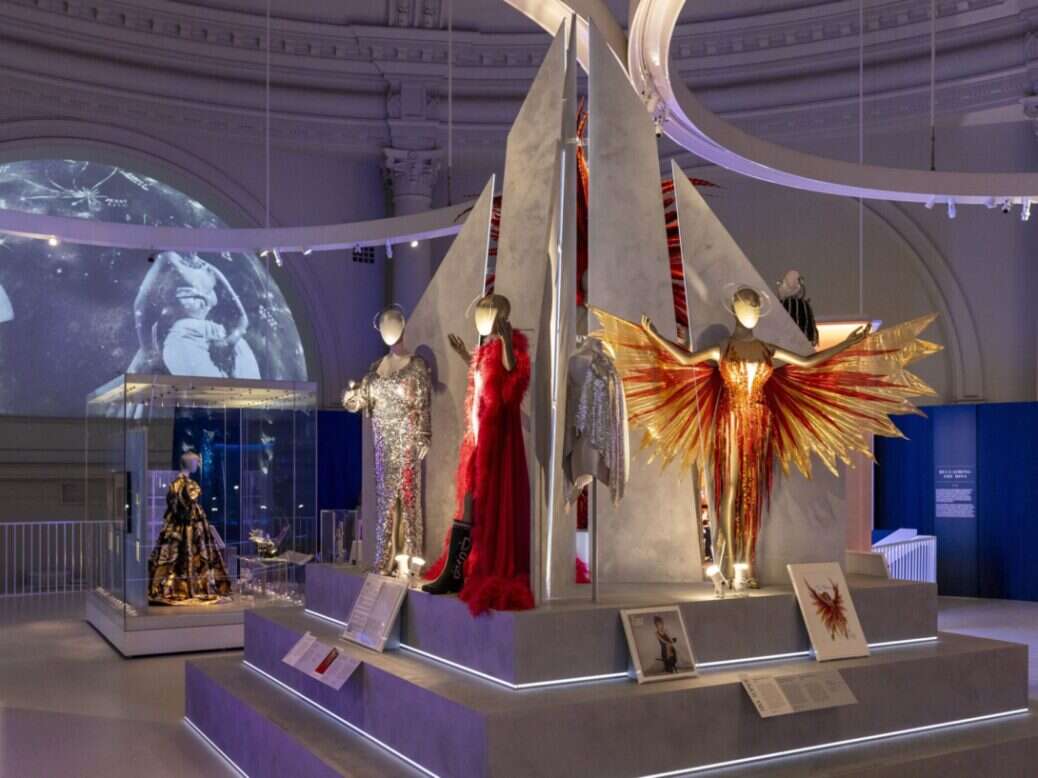 Fashion lovers take note: The Victoria & Albert Museum is showcasing some of the most iconic outfits of all time at its brand-new Diva exhibition in London.
Running through 7 April 2024, the wonderfully over-the-top show celebrates legendary performers from the 19th century to today, shining a spotlight on some of their most daring and creative looks.
The exhibition kicks off with 'Act One' which provides a historical context to the creation of the 'diva' and explores the key performers that continue to shape popular culture to this day.
[See also: Luxury and Power: The British Museum's Dazzling New Exhibition]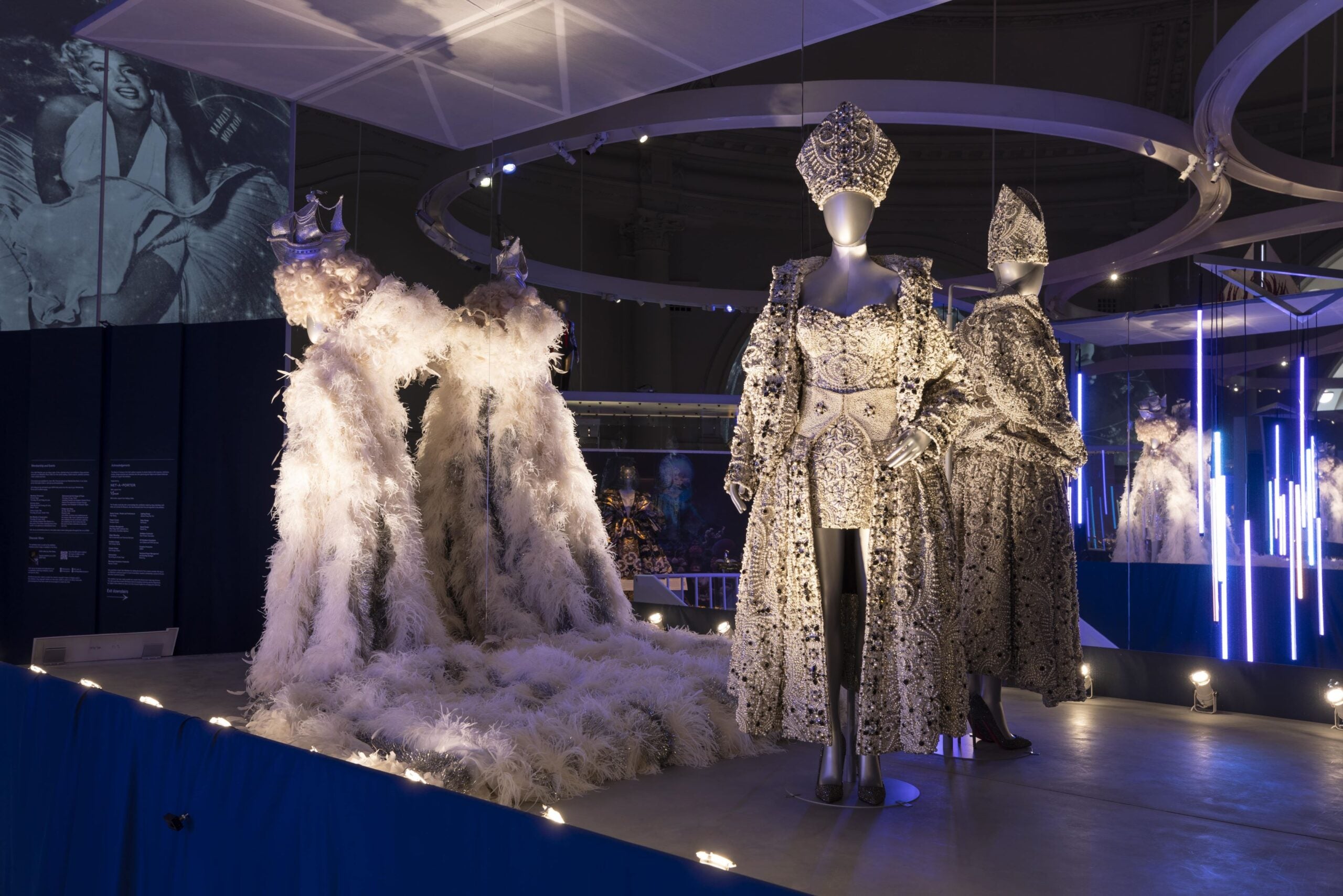 'Act Two' delves into how divas have navigated the historically male-dominated music and film businesses, while 'Act Three' concludes the exhibition with a planetarium-style architectural take-over designed by BAFTA-winning video designer Tal Rosner.  
Among the treasures on display are five outfits worn by Rihanna (on show together for the time) including the sheer 'naked' dress she wore to the CFDA Awards in 2014 adorned with over 200,0000 Swarovski crystals; the 2021 couture black gown and beanie designed by Demna for Balenciaga she donned for the Met Gala; and the crown used for the star's ANTI album cover.
"Rihanna is a multifaceted, independent performer who has used her strong sense of self to shift the needle," said Kate Bailey, curator of Diva at the V&A. "She embodies the spirit of the nineteenth-century divas and shows us today how divas don't just create art, they are culturemakers, entrepreneurs and activists."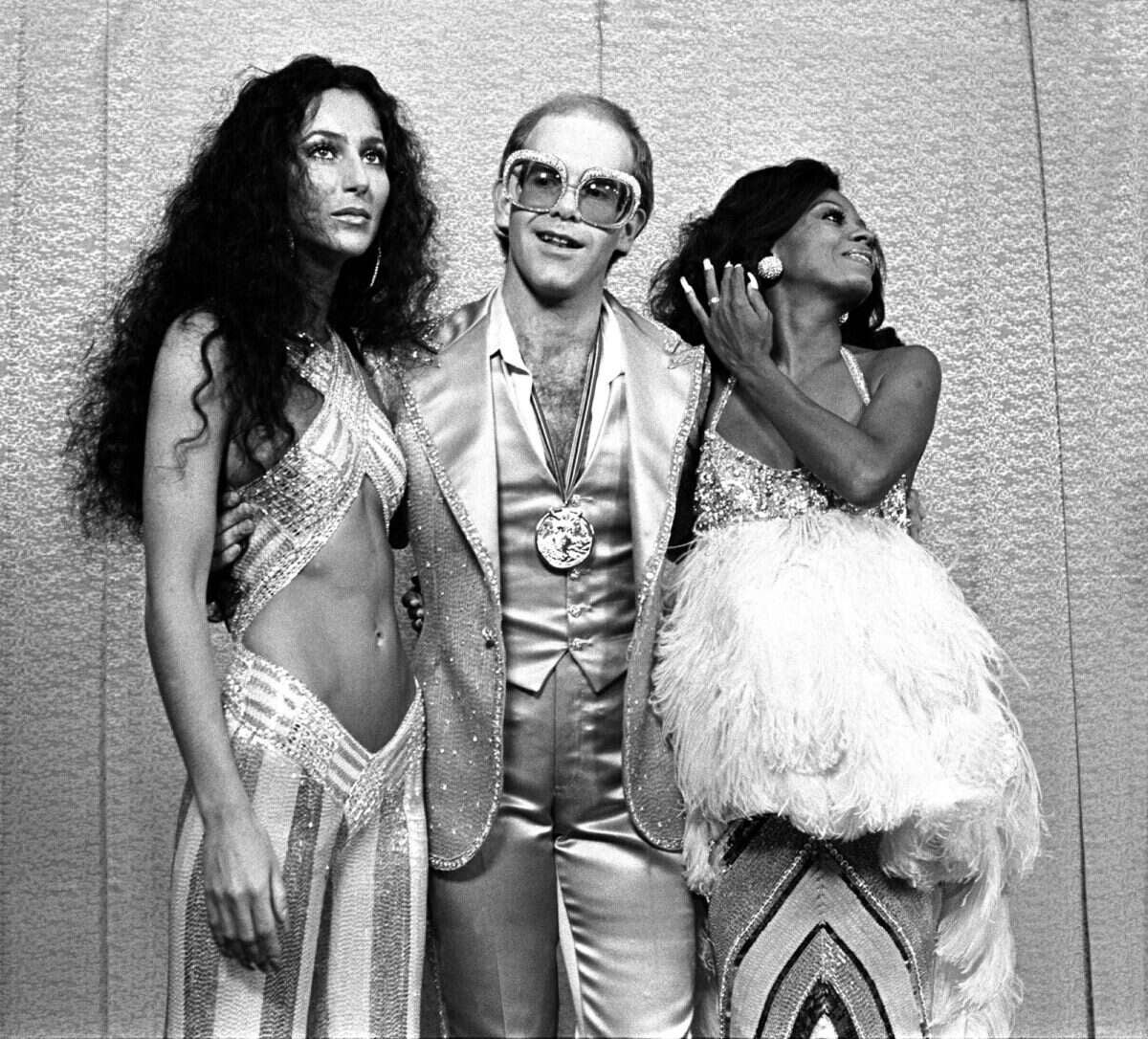 Other standout pieces to keep an eye out for include the stunning black and gold dress worn by Whitney Houston to receive her three Grammys for The Bodyguard soundtrack; Shirley Bassey's couture pink gown designed by Julien MacDonald with customized wellington boots; and the fringed black dress worn by Marilyn Monroe as Sugar "Kane" Kowalczyk in Some Like it Hot (1959).
Alongside the jaw-dropping costumes are a carefully chosen collection of posters, song sheets, handwritten lyrics and personal accessories owned by the divas.
"At the heart of this exhibition is a story of iconic performers who with creativity, courage, and ambition have challenged the status quo and used their voice and their art to redefine and reclaim the diva," said Bailey.
"The V&A with its world-class collections of art design and performance and its mission to inspire creativity in all its forms is the perfect stage to celebrate the multifaceted Diva."
[See also: The Met Opens Captivating Van Gogh's Cypresses Exhibition]