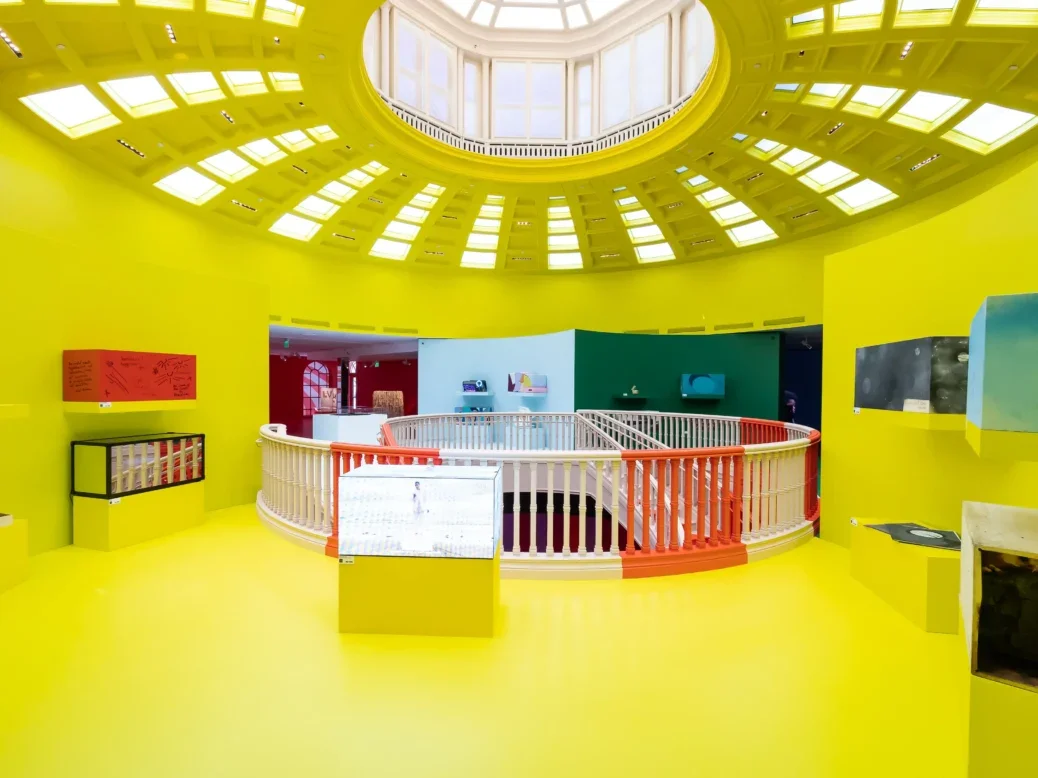 Louis Vuitton has opened a new exhibition in Los Angeles to celebrate the bicentennial birthday of its eponymous founder. Titled 200 Trunks, 200 Visionaries, the luxury fashion house will showcase 200 unique trunks designed by 200 visionaries including architects Hans Ulrich Obrist, Peter Marino, and designer Marc Jacobs.
Running until September 6 on North Rodeo Drive around the corner from the Beverly Hills flagship, the traveling exhibition was first unveiled in Asnières – the historic home of the legendary trunk-maker.
Hailing from a family of artisans and carpenters, 13-year-old Louis Vuitton left home in 1835 and embarked on a 292-mile journey to Paris taking odd jobs to support himself along the way. Following an apprenticeship with revered box-maker Monsieur Marechal and a stint as the personal trunk-maker for Napoleon III's wife, Empress Eugenie de Montijo, Vuitton struck out on his own crafting his iconic canvas trunks that remain a travel staple to this day.
[See also: House of Fine Art Mykonos Hosts All-Female Exhibition]
For the 200 Trunks, 200 Visionaries exhibition, Louis Vuitton invited a slew of actors, athletes, artists, scientists and activists to reimagine the case.
"This project has always been about creativity – a real tribute to Louis's ingenuity and entrepreneurial spirit," said Faye McLeod, Louis Vuitton's visual image director. "We get to see how such a cross-section of talents answered the same brief while also taking a moment to appreciate the man himself."
Among the visionaries taking part is feminist activist Gloria Steinem. She commented on why the project held a special place in her heart: "When people ask me why I still have hope and energy after all these years, I always say: Because I travel. For more than four decades I've spent more than half my life on the road.
"At first, I was a journalist following stories, then a sometime worker in political movements, and most consistently an iterant feminist organizer. I became a person whose friends and hopes were as spread out as my life. It just felt natural that one common element in that life was the road."
The exhibition has already raised over $2m for charity, with contributors donating their fees to one of 15 chosen charitable organizations that support the next generation of creative talent.
This isn't the only opportunity Louis Vuitton has taken to shine a light on its heritage this summer. The fashion house has also opened a savoir-faire studio on Shelter Island, New York, displaying fine watches, jewelry, furniture, specialty trunks and made-to-order pieces available to view by appointment only at a beautiful private residence until August 7.
Louis Vuitton's 200 Trunks, 200 Visionaries exhibition is running from July 29 – September 6 2022 at 486 North Rodeo Drive, Beverly Hills CA 90210. 
[See also: First Look Inside Mandarin Oriental Residences Beverly Hills]