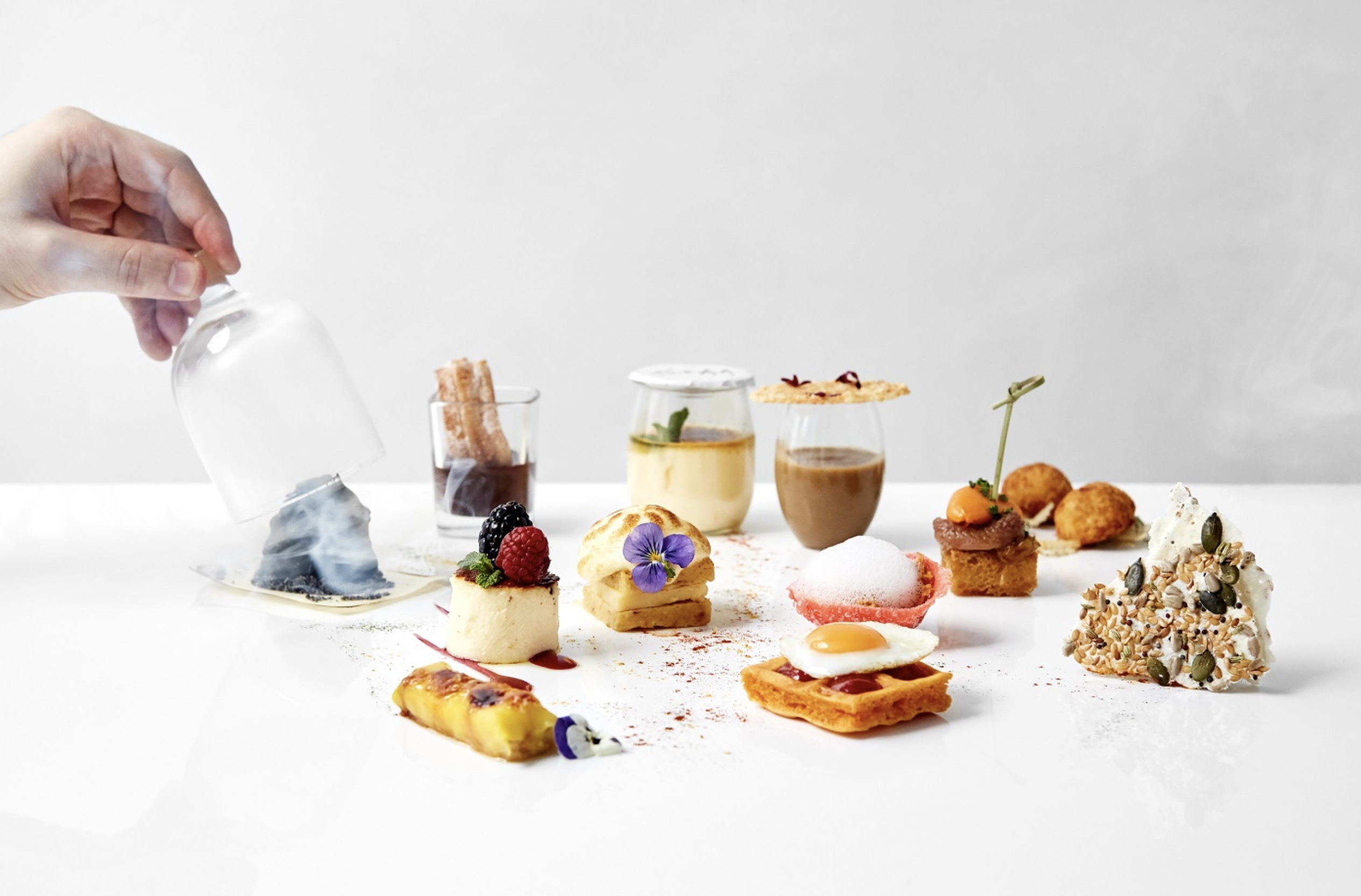 Celebrate English afternoon tea tradition with a twist – from pooch-pleasing menus for your dogs to solar-inspired cake and pastries for the space enthusiast – all available in some of London's most exclusive restaurants and hotels. And not to worry, they still offer plentiful tea, scones and fizz for the perfect afternoon tea.
Pret-a-Portea Masterclass – The Berkeley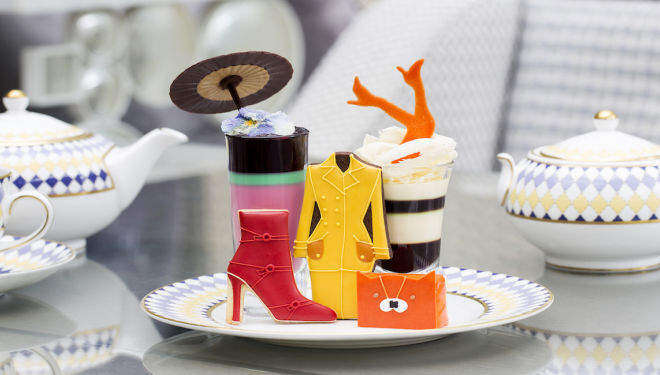 When fashion meets afternoon tea – head pastry chef Mourad Khiat has a stylish tea for our fashion devotee.  The tiered cake stands will be made up of couture cakes inspired by the latest catwalk trends, colours and designs – in the design of shoes, bags, suits and more. Guests can also enjoy miniature savoury skewers, taster spoons, chic canapés and sandwiches with the choice of leaf tea and fizz from The Berkeley's endless assortment.
Rodin Afternoon Tea – Rosewood Hotel
Rosewood Hotel has collaborated with the British Museum to create an art-themed afternoon tea experience inspired by the Museum's upcoming exhibition 'Rodin and the art of ancient Greece'. The menu takes inspiration from world-famous sculptor Auguste Rodin, with the Rosewood's executive pastry chef Mark Perkins working closely on incorporating many of the insignias and patterns seen in Rodin's work. Guests can enjoy a number of mouth-watering statuette and unconventional pastries, there's also an array of finger sandwiches, freshly baked scones, a selection of Mariage Freres teas and much more, making this one of London's most unusual and exciting afternoon teas.
Gravi-Tea – Skylon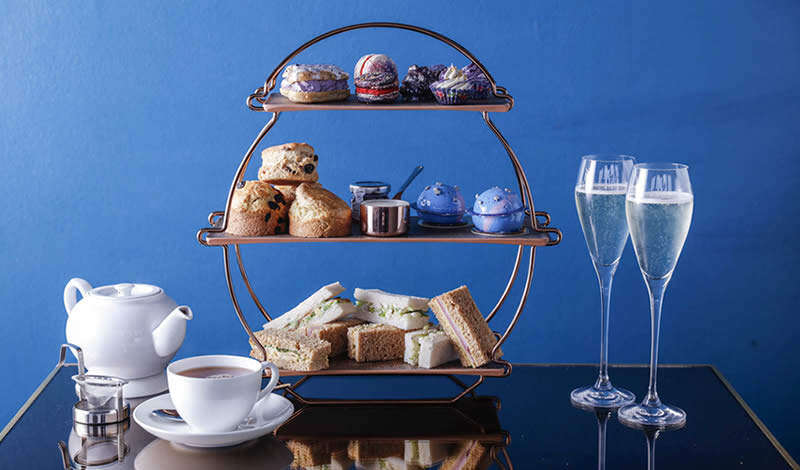 Take a journey out-of-this-world at Skylon's afternoon Gravi-tea. The space-inspired afternoon tea can be found in London's Southbank. The three-tiered cake stand will have a variety of Jupiter cakes, galaxy macaroons and galactic cupcakes. Guests can also enjoy a selection of traditional pastries, sandwiches and freshly baked scones whilst they're sipping on stardust cocktail, loose leaf teas or champagne – whilst overlooking the River Thames.
The Ametsa with Arzak – COMO The Halkin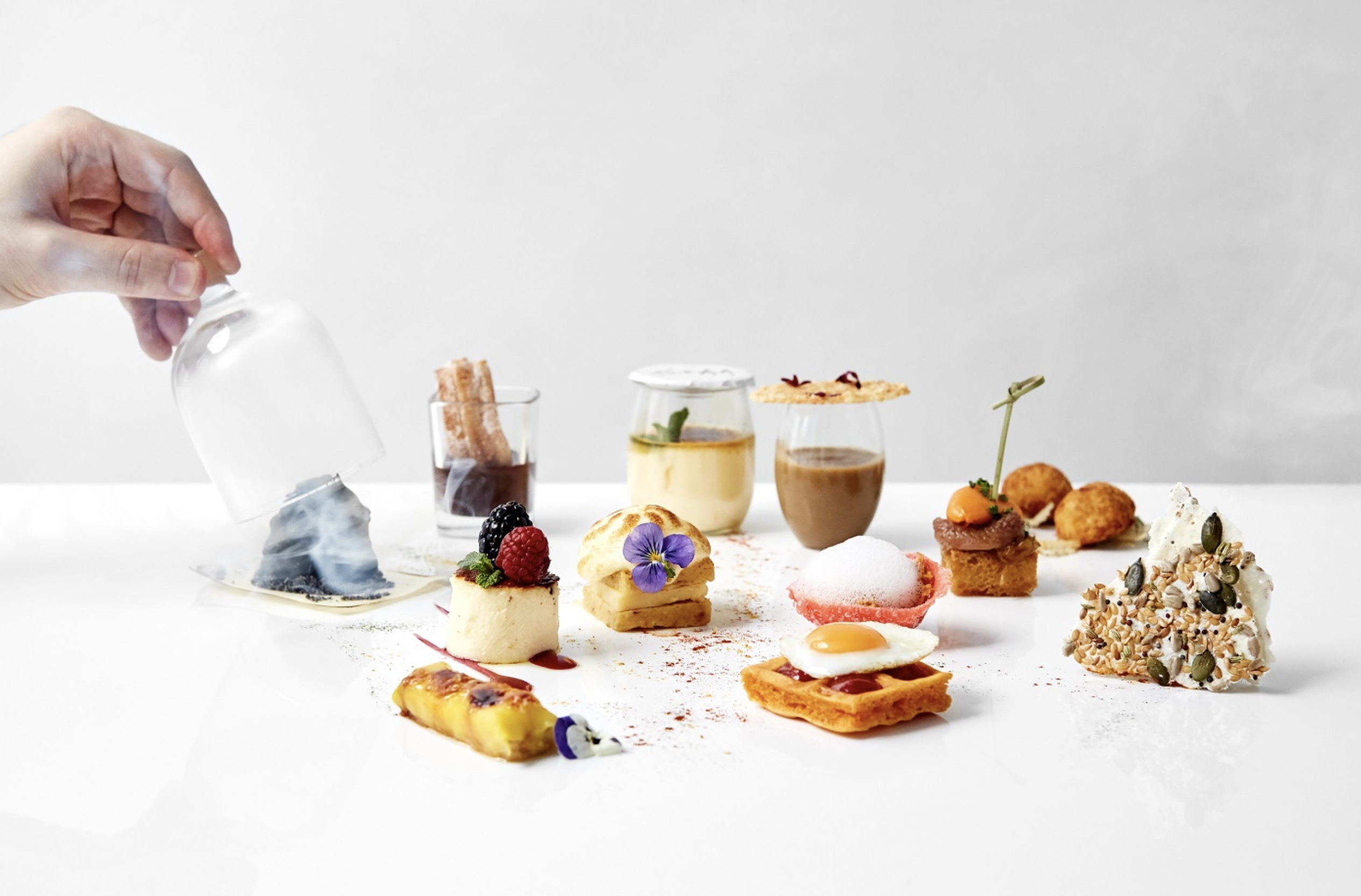 The Halkin will be serving British afternoon tea with a Spanish twist. Curated by Michelin-starred chef Ruben Briones, the Ametsa with Arzak menu focuses on cuisine from the Basque country. With the traditional sandwiches being traded in for a selection of seasonal savoury tapas and there's the option for a series of desserts such as Catalan cream, chocolate with churros, ametsa cheesecake and more.
Doggy afternoon tea – The Egerton House Hotel
You can experience afternoon tea with your four-legged friends. The afternoon tea at The Egerton House Hotel in the heart of Knightsbridge is one of a kind, serving finger sandwiches, pastries, scones and teas and coffees for the guests. Their pets will be overseen by a dedicated Pet Concierge, and will get a personalised pet welcome, food and water bowls a selection of treats, such as chicken and beef meatloaf, homemade dog biscuits, dog ice cream and special chewy toys for your pet to take away.