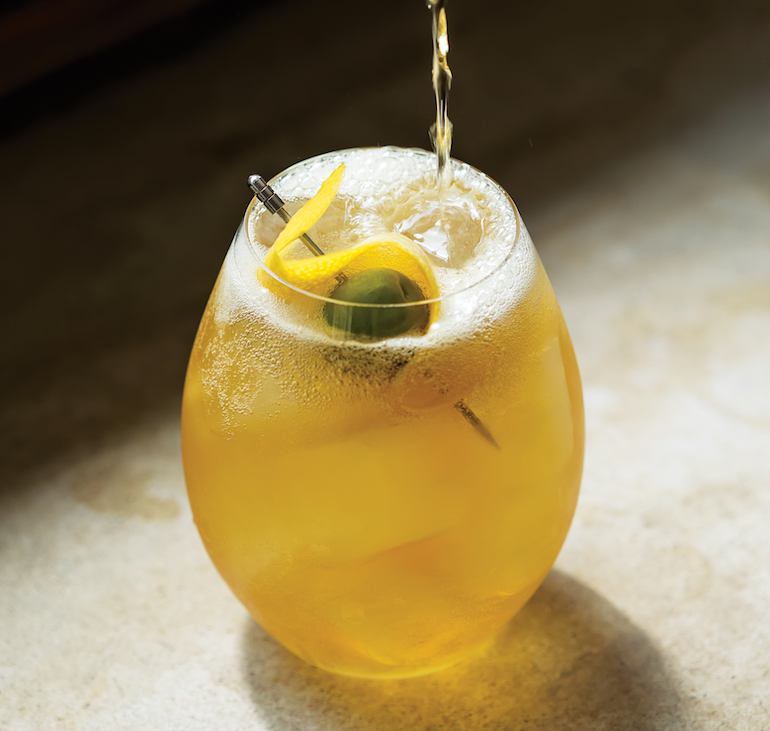 Via Alpina
1.05oz Lemorton Pommeau
0.5oz clear creek Douglas Fir brandy
0.5oz St-Germain
2oz dry sparkling cider
1oz soda water
Pour all ingredients except sparkling cider and soda water into an ice-filled wine glass and stir to combine. Finish with sparkling cider and soda water, and garnish with a lemon twist. For some added zest, top it off with a Castelvetrano olive.
Can you spritz French fluently? St-German's newest cocktail book, How to Spritz French Fluently, launches today with recipes from the world's top mixologists using, of course, St-Germain elderflower liqueur. Featuring 40 easy-to-make cocktail recipes from Saxon + Parole's Maxime Belfant, Frenchette's Sarah Morrissey and Bar Sardine's Brian Bartels, the book teaches you how to make delicious recipes and has vintage postcards and witty quips from bartenders around the world trained to make the quintessential French cocktail.
We love the Via Alpina, whose name is inspired by the hiking trails of the Alps and boasts a distinct European style (Italy is best known for its citrus and olive garnishes). It's fresh, sparkly and has just the right amount of flavor until the last drop.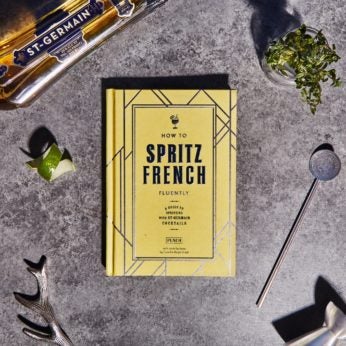 This cocktail was created by Lauren Corriveau of New York's Nitecap – a playful cocktail lounge in the city's East Village neighborhood. Come for the punchy cocktails but stay for the vintage speakeasy vibe.
For more information and to purchase the book visit stgermain.fr