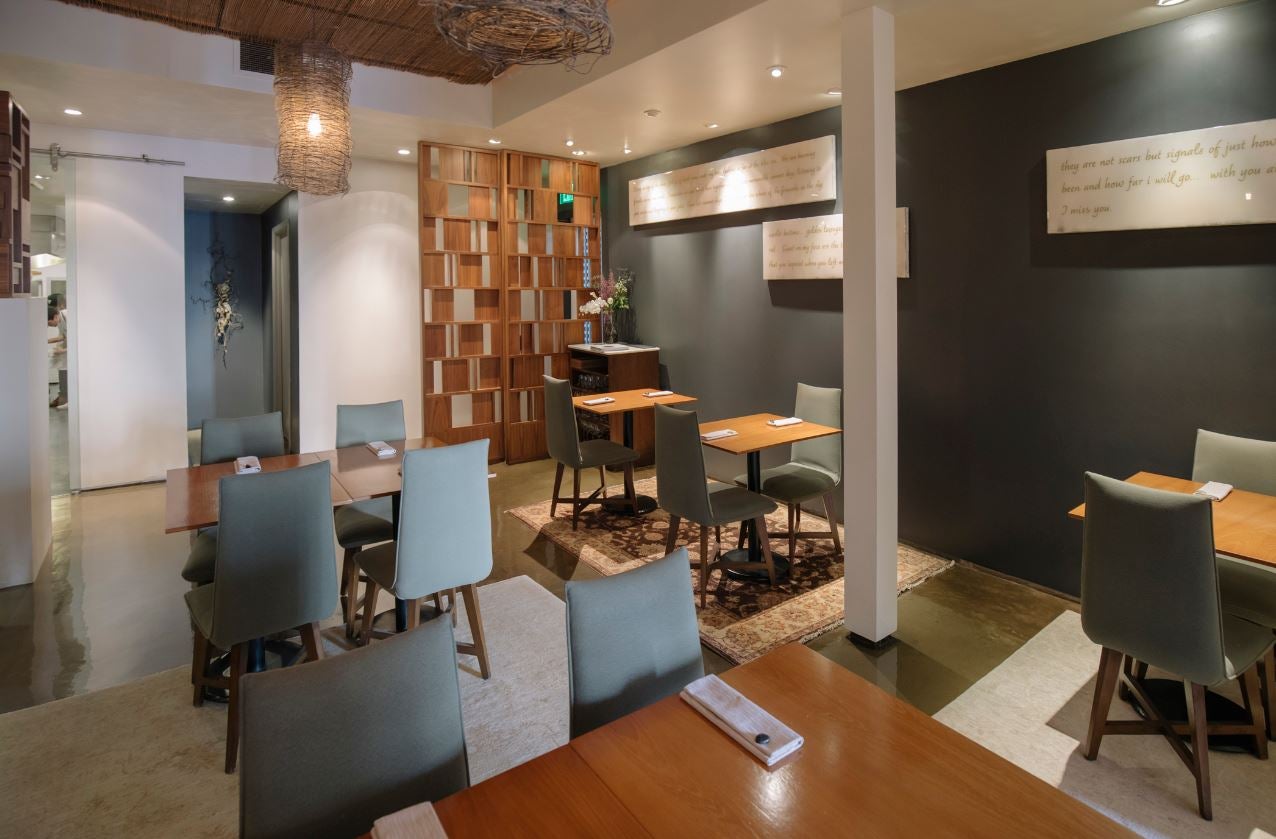 San Francisco evokes images of awe-inspiring bridges, glistening bays, skateboards, skyscrapers and tech billionaires but it is also home to a fast-evolving and fascinating foodie culture.
The city has long been famous for its cutting-edge food trends and award-winning restaurants, with 40% of tourists listing food as one of the main reasons for visiting. San Francisco has over 4,000 places to eat, which is more restaurants per capita than any other major city in the United States. The city punches well above its weight, with over 120 of its restaurants included within the coveted guide, 34 of which have at least one Michelin star.
Some might wonder why this is, and how the US's 14th biggest city became one of the most impressive culinary hotspots in the world? Much of it comes down to the area's access to fresh and plentiful local ingredients.
[See also: The Chefs with the Most Michelin Starred Restaurants]
California's beautiful range of produce is a source of inspiration for locals and visiting chefs, with the concept of 'farm to table' being a reality for most good restaurants in the area. Additionally, close proximity to the Pacific Ocean means fresh fish, lobster, crab and prawns are in abundance, whilst the hot West Coast climate provides bountiful fruits and vegetables for exquisite salads. The numerous farmers markets that the city boats of provide a range of locally reared, organic meats such as beef, chicken and the infamous state bird, California quail.
Golden Gate City restaurants are also fortunate not only to have access to great food, but also to great wine. San Francisco's top restaurants pair imaginative culinary creations with the very best from the surrounding Napa and Sonoma wineries. Below we have rounded up the top six.
[See also: Top Suites in the World – Penthouse Suite, Fairmont]
Eight Tables
Chef George Chen' renowned restaurant sits in the heart of San Francisco's bustling Chinatown. Eight Tables is a truly luxurious setting, designed by the acclaimed AvroKo. Guests step out of an ornate lift into a decadent interior with nine (not eight as the name might lead to believe) semi-private dining tables. The restaurant is a peaceful and intimate retreat within the vibrant busy city. Eight Tables takes inspiration from, Shifan Tsai, a form of private chateau dining culture which has been popularized by Chinese elites.
The concept and menu is ambitious, with guests indulging in luxurious versions of Chinese dishes such as foie gras dumplings, and har gow with caviar. The starter course on the tasting menu consists of 9 different small dishes. Diners are advised to eat these carefully curated, unique flavors and textures from left to right.
Alongside elegant plates of red braised pork belly and velvet chicken with burgundy truffles visitors can also indulge in the hand-crafted cocktails.
Saison
It is hard to believe that this two-Michelin-starred restaurant first launched as a pop-up in San Francisco's Mission district. Now based in the old California Electric Light Company Building, guests can enjoy a feast of the Bay's quality produce carefully curated and prepared from scratch each day. As a diner, sitting with a view of the open plan kitchen, you are invited to marvel at the flair of the team of chefs using the now infamous fire cooking methods popularized by Saison's legendary founder, Joshua Skenes.
A course of fresh Caviar and seaweed is an exceptional start to the dining experience. Guests can enjoy fresh lobster, sea urchin, quail and antelope in this multi-course banquet that truly celebrates California's finest produce. Unique flavors are paired and masterfully presented.
The French Laundry
Originally opened in 1994, this three-Michelin-star establishment is technically not in San Franciso but nestled in neighboring Yountville but Elite Traveler chose to include it as on numerous occasions the eatery has been referred to as 'the best restaurant in the world'. Chef Thomas Keller took exceptional French cuisine to the beautiful Napa Valley and did so in style. The French Laundry is situated in a rustic two-story stone cottage and has recently revamped its interior as well as adding a new kitchen, wine cellar and private dining room.
The menu changes daily, with the restaurant committing itself to creating classic French cuisine with the finest quality ingredients from the surrounding farmers and foragers. No single ingredient is ever repeated throughout the entire meal, leaving guests exhilarated through every colorful course.
Quince
Situated in a magical enclave based off of Jackson Square, Quince is an exceptional San Francisco success story. First opened by Chef Michael and Lindsay Tusk, Quince has long been revered and in 2016 worked its way up to being awarded a full set of three Micheline stars. The chic interior provides an incredibly romantic yet very modern setting to this award-winning establishment. The menu changes daily and is committed to embracing the fresh, seasonal bounty from the North Californian, Fresh Run Farm.
For starters guests can enjoy fine oestra Caviar served with warm brioche, washed down by a glass of Krug champagne. If you are fortunate enough to be seated in the kitchen for a course you can experience the magic of highly skilled chefs plating some of the finest food San Francisco offers.
An expert sommelier is on hand to guide guests through a list boasting classics and vintages from around the world alongside exceptional wines from California's local producers. The cart of carefully curated Italian liqueurs and aperitifs from 1940's, 50's and 60's transports visitors back in time, providing a unique and unforgettable experience.
Atelier Crenn
Awarded three Michelin stars, the French-born chef Dominique Crenn was the first female chef in the US to achieve this prestigious honor. Based in the Cow Hollow neighborhood of San Francisco, Atelier Crenn seats only around 25 diners. The intimacy of the restaurant allows Dominique Crenn to greet and engage with guests throughout their meal.
Her inventive cooking style is self-described as 'poetic culinaria'. Sustainable ingredients are coupled with stunning presentation. Classic sounding dishes will surprise guests with some unlikely components which create an air of playfulness and creativity. Atelier Crenn is somewhat unusual for a fine dining restaurant as it allows guests to bring their own wine, with a modest associated corkage charge. A concise wine list at the restaurant is also provided, showing why Atelier Crenn was ranked 54 in Elite Traveler's Top 100 Restaurants in the World.
Single Thread
The last restaurant on our shortlist of the best San Franciso eateries is another not technically in the city. Not far from the San Lorenzo Ranch in Healdsburg, Single Thread is a 55 cover restaurant and Inn complete with its own farm.
Sitting in the very heart of Sonoma's wine country, the restaurant is the creation of chef Kyle Connaughton and his farmer wife Katina. Single Thread showcases their passion for sustainable agriculture, with ingredients being sourced at the very peak of freshness and flavor according to their specific micro-season.
Alongside the restaurant's general aesthetic, Japanese principles and traditions also influence the cuisine and service. Each day there are three different (vegetarian, pescatarian and omnivore) 11-course, kaiseki-style tasting menus. It is also no surprise that Single Thread's wine list focuses predominantly on the local region, with guests being able to savor the best of old Sonoma and Napa wines.
[See also: Inside Damian, the New LA Restaurant by Enrique Olvera]