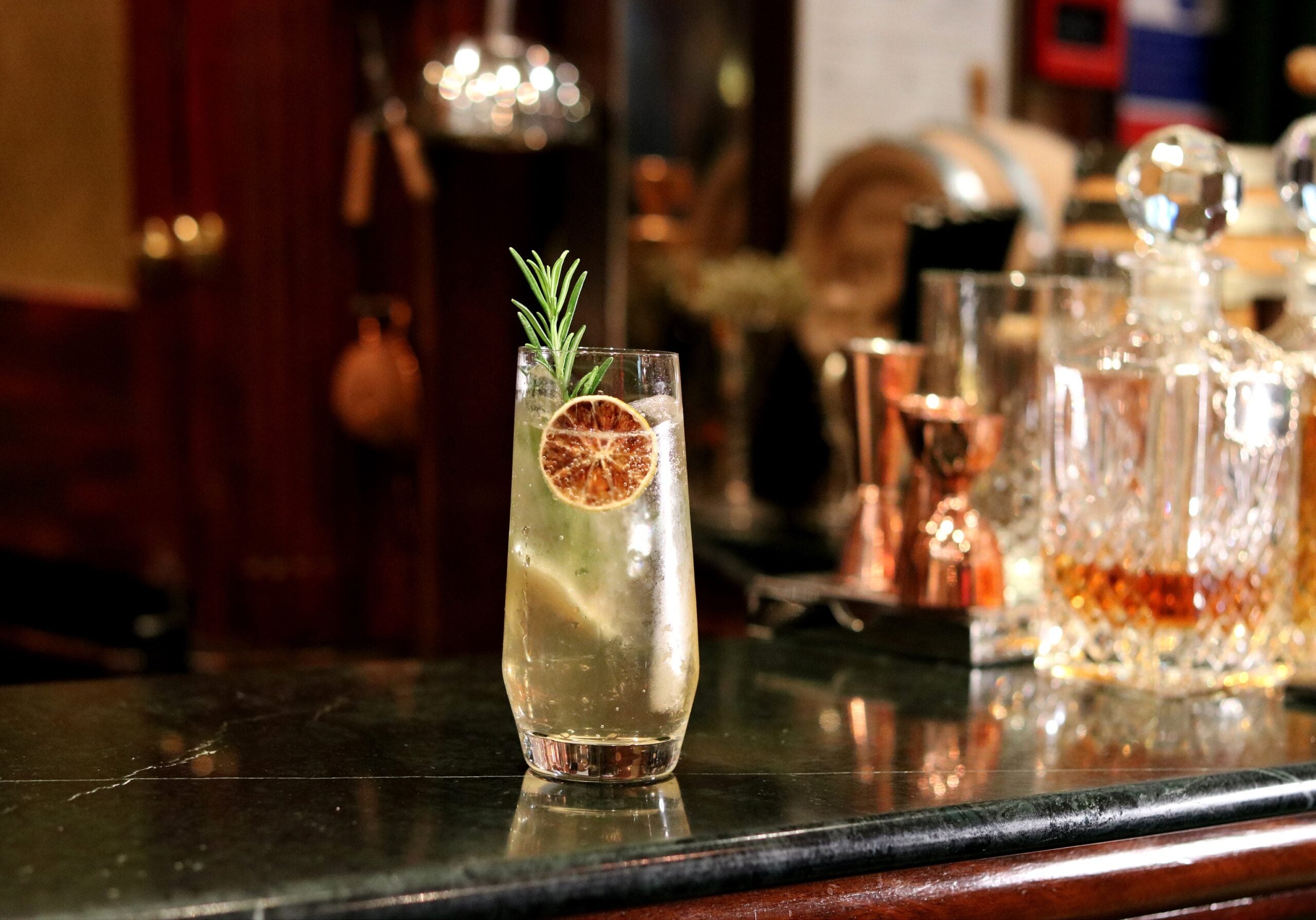 Wimbledon Championships Inspired Cocktails from The Milestone, London
The Wimbledon Legend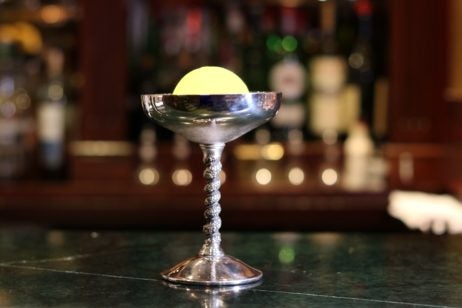 1 1/3 oz Tanqueray gin infused with jasmine green tea
1/3 oz Dom Benedictine
2/3 oz Green Charteuse
2/3 oz Matcha syrup
A squeeze of fresh lime
To create this cocktail, simply combine the ingredients and pour into your cocktail glass. At The Milestone this drink is served over a yellow ice ball. Commenting on the new cocktail, The Milestone team says: "This is for our all-time favorite player, the Swiss tennis king, the legend that is Roger Federer.  He's the most successful Wimbledon tennis player ever with seven consecutive wins, 11 in total."
Grand Slammer Serena
1/3 oz Havana Especial Tequila
1/3 oz Disaronno
1/3 oz Crème de Cacao
3 dashes Angostura Bitters
This rich, strong and powerful cocktail was created in honor of Serena Williams. The Grand Slammer Serena is served in a rock glass and poured over a hand-chiseled block of ice with a sprinkle of smoked sea salt on top.
Sharapova's Strawberry Crush
1 bar spoon clotted cream
1 bar spoon Milestone home-made strawberry preserve
1 3/4 oz vodka
1 blackberry
2/3 oz vanilla syrup
3 dashes home-made lavender bitters
1/3 oz lime juice
This cocktail is the epitome of 'sugar & spice and all things nice,' says The Milestone team. The cocktail is served in an elegant beer glass over crushed ice and decorated with a sprig of lavender, along with mint leaves and chopped strawberry.
The Wimbledon Newbie

1 1/3 oz Tanqueray gin
1 ¾ oz St Germaine
1/3 oz Orange Oleo Saccharum
Topped with ginger ale
4 dashes Peychaud Bitters
Created in honor of the new British talent coming to the game, this drinks reflects the British summer and the anticipation of things to come. The Wimbledon Newbie is served in a Bloody Mary glass with a hand-cut ice cube, then finished with a desiccated lime wheel and fresh rosemary.
Murray's Smoke over the Highlands
1 1/3 oz Famous Grouse
1/3 oz Cynar
1 bar spoon of Fernet Branca
1 bar spoon Soco
2/3 oz vanilla syrup
This cocktail was made in honor of the reigning champion Andy Murray. Murray's Smoke over the Highlands is made with fine Scottish whisky and served over ice in a crystal wine glass, with a garnish of fresh rosemary. The cocktail is smoked as a final touch.
Each of these cocktails will be served at The Milestone hotel during the Wimbledon Championships. But more than just offering these specially-created drinks, the hotel is hosting a Wimbledon afternoon tea featuring specialties like a lemon drizzle 'tennis ball'. Guests staying at this time also have the opportunity to book a special Wimbledon package in which they'll receive Centre Court Debenture tickets and the best food and wine the hotel has to offer.
To find out more, go over to milestonehotel.com.