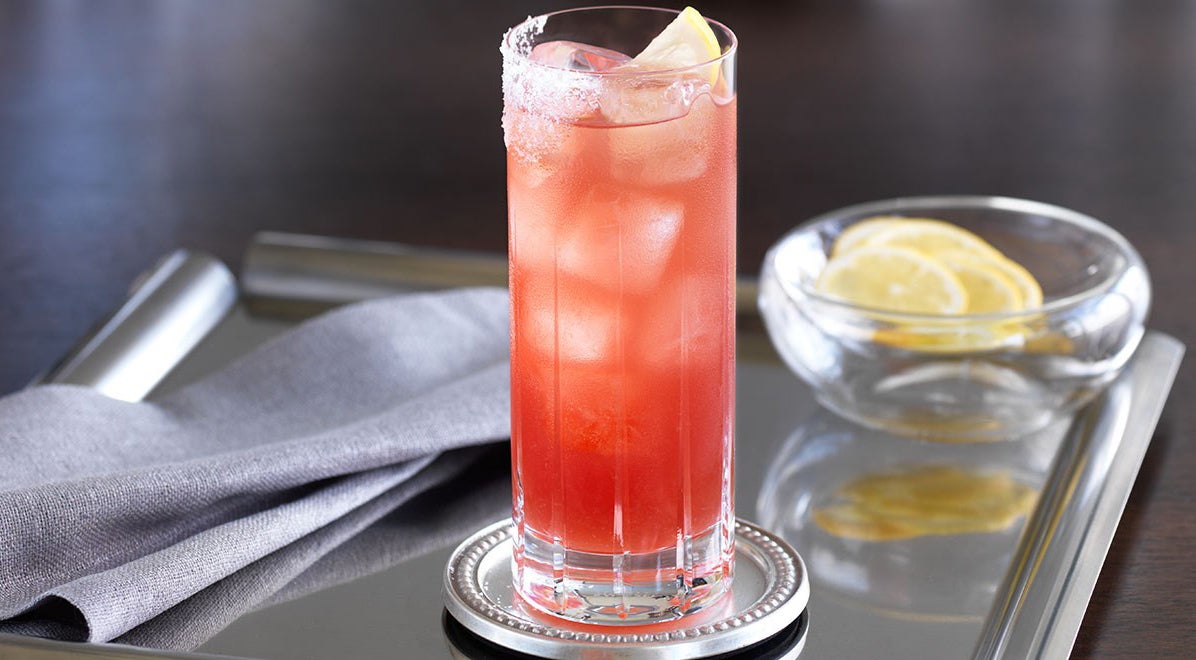 Pomegranate Paloma
1 oz Pom Wonderful pomegranate juice
3/4 oz fresh grapefruit juice
1/4 oz fresh lemon juice
2 dashes angostura bitters
1 oz Casamigos Reposado tequila
1 oz Cointreau
Fairmont is one of the world's most well-known brands when it comes to fusing luxurious hotels with world-class bars. With the Savoy's American Bar recently being named the World's Best Bar, it is safe to say they have a pedigree when it comes to producing some of the world's most innovative and delicious cocktails, and the Fairmont Marrakech is no different.
The hotel's signature drink is the pomegranate paloma, a decidedly Moroccan take on the classic paloma cocktail, it fuses locally sourced pomegranates (a staple in Moroccan cuisine) with tequila, grapefruit juice and lemon juice.
To make the drink prepare the Collins glass with a deep half salt rim before adding ice cubes. Now combine the tequila, Cointreau, pomegranate juice and grapefruit juice into a shaker before adding the juice of half a fresh lemon and two dashes of angostura bitters. Shake well with ice before pouring into the Collins glass and serving with a slice of lemon.