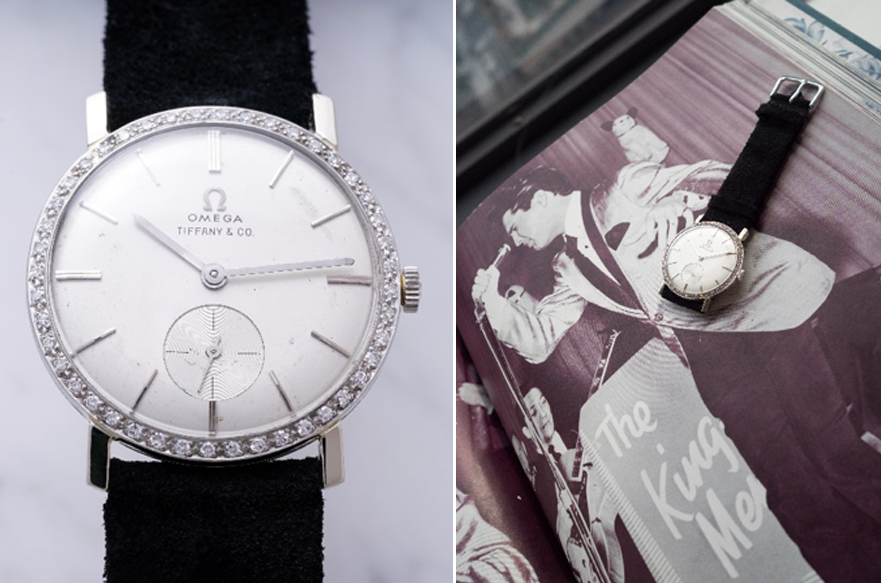 World-renowned auction house Phillips is set to sell of Elvis Presley's personal Omega at the upcoming Geneva Watch Auction taking place between the 12th and 13th of May.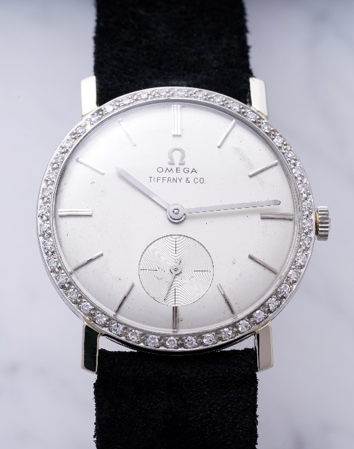 The watch was gifted to the rock and roll icon by RCA Records to commemorate him selling 75 million records. It is widely believed Presley was the first musician in history to reach this milestone.
To celebrate Presley's accomplishment, RCA arranged a charity event and concert on February 25th, 1961. After the event the singer was given a plaque to commemorate his impressive feat, as well as being gifted an 18-karat white gold and diamond Omega wristwatch, originally purchased from Tiffany & Co.
On the rear of the watch is an inscription reading, "To Elvis, 75 Million Records, RCA Victor, 12-25-60".
The beautiful watch is housed in a manually-wound Omega calibre 510 stamped with the 'OXG' import code for the United States. The bezel is set with forty-four diamonds, offset by the watch's eye-catching silver dial.
The watch is set to be auctioned off by Phillips at the upcoming Geneva Watch Auction and will include a certificate of authenticity from the Elvis Presley museum, as well as a copy of the book "Elvis" by Dave Marsh, which includes several images of Presley wearing the watch.
For more information please visit Phillips.com