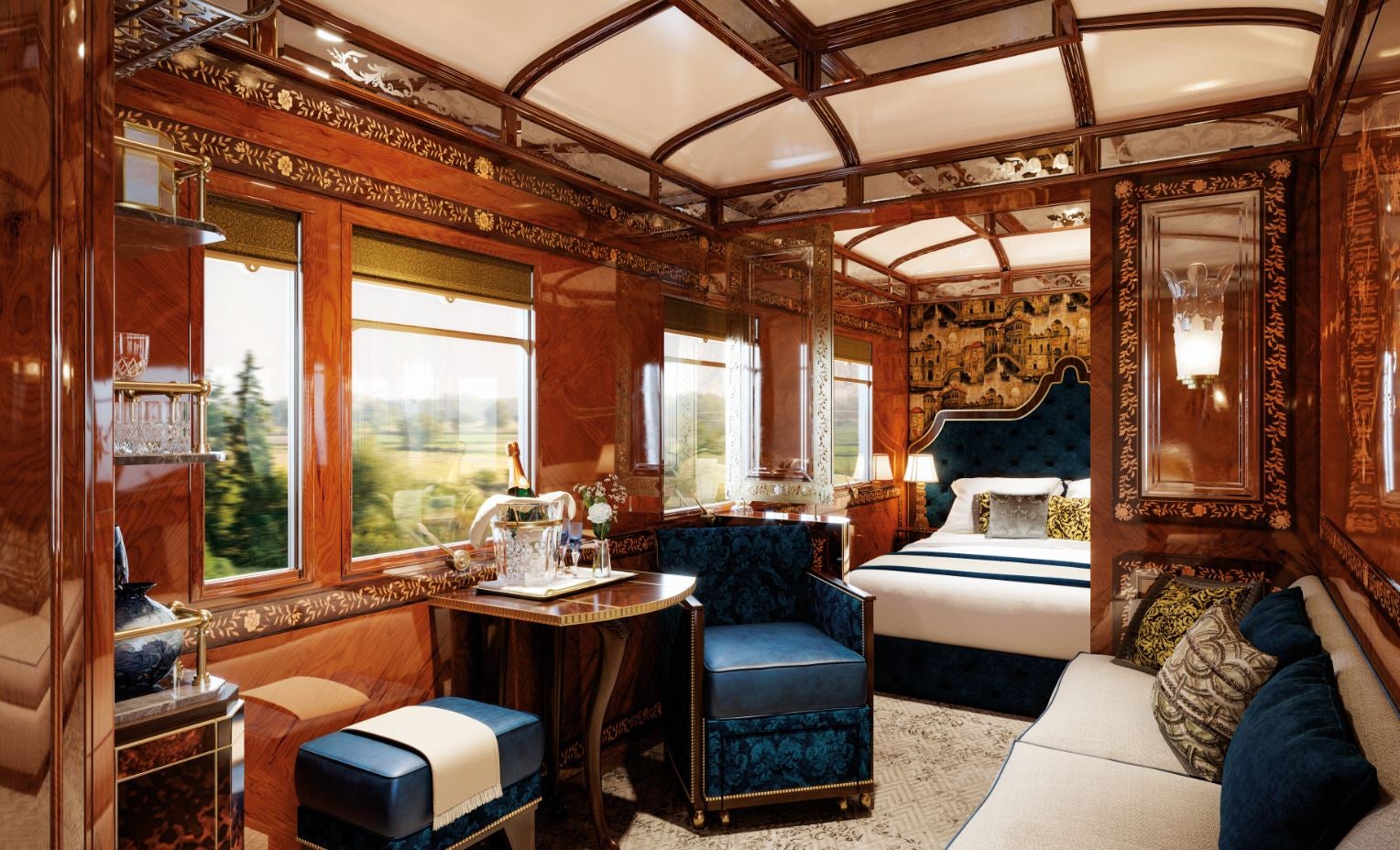 By Kristen Shirley
This story originally appeared in the September/October 2017 issue of Elite Traveler.
Return to the golden era of train travel on Belmond's iconic Venice-Simplon Orient Express, with a journey in one of its three new Grand Suites, launching in March 2018. Each suite has its own 1920s Art Deco decor styled after its namesake city—Istanbul, Paris and Venice—complete with a luxurious bedroom, living room with space for in-suite dining, and in a first for the train, full private en-suite bathroom with shower. Additional benefits include private transfers, personal cabin steward, guaranteed preferred dining times, and unlimited champagne and caviar service on arrival.
Enjoy the opulent suites on the classic overnight journey between London and Venice, or book the once-a-year Paris to Istanbul trip, departing Paris on August 24, 2018. Spend three nights on the train and two on overnight stops in Budapest and Bucharest. You'll have guided tours in each city, cruise the Danube River, see the Black Sea and visit Peles Castle in Sinaia. We recommend going with friends and booking the entire Grand Suite car for a decadent trip to the past.
London to Venice, $37,800 for one-way trip with exclusive use of Grand Suite car Paris to Istanbul, $106,530 for one-way trip with exclusive use of Grand Suite car, contact reservations.us@belmond.com, +1 800 524 2420, belmond.com
This article appears in the 29 Nov 2021 issue of the New Statesman, Winter 2021/22