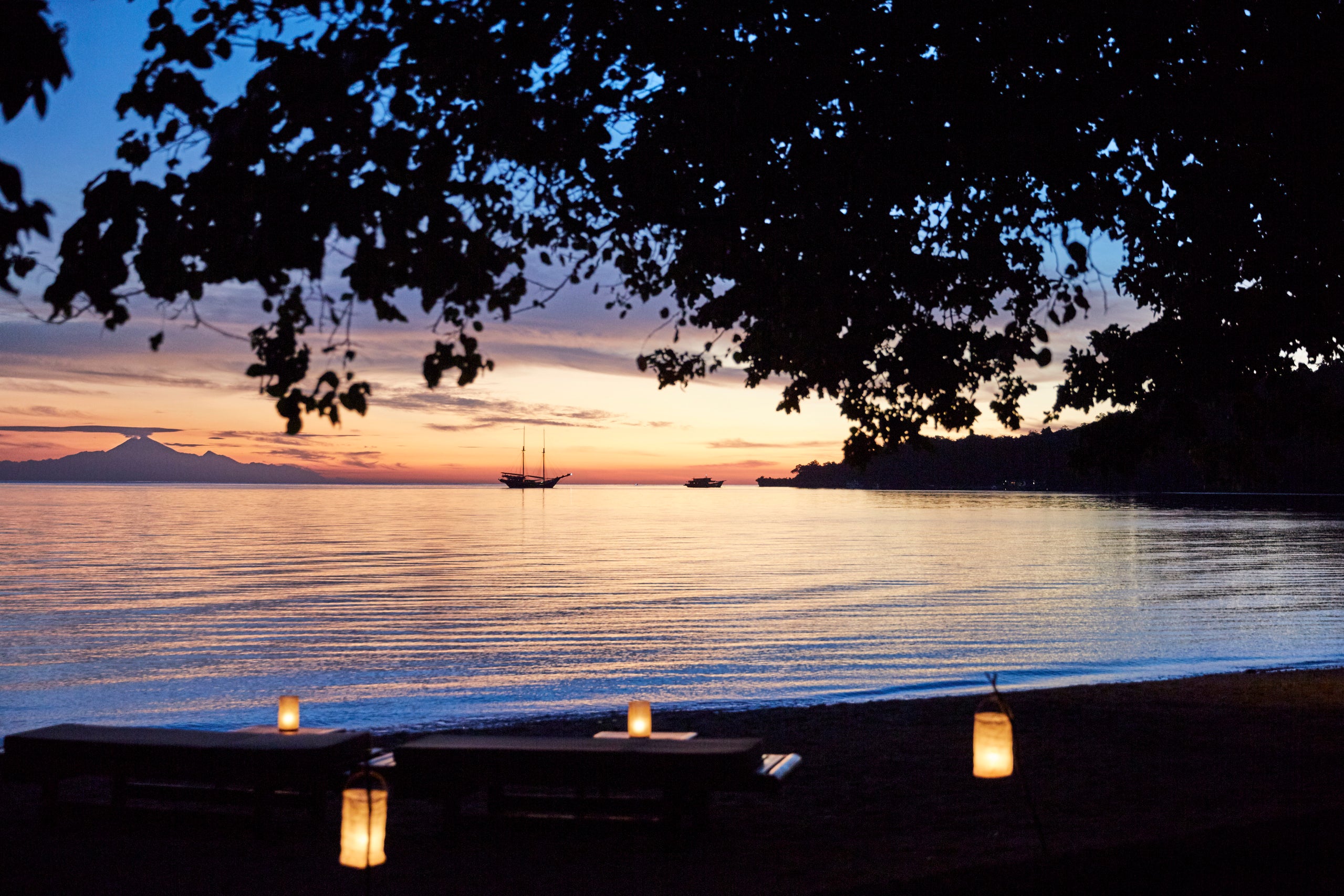 Bioluminescence, glowing coral and creatures that only show up when it's dark make snorkeling and diving at night an experience you won't forget in a hurry. See the ocean in an entirely different light from each of these remote island resorts.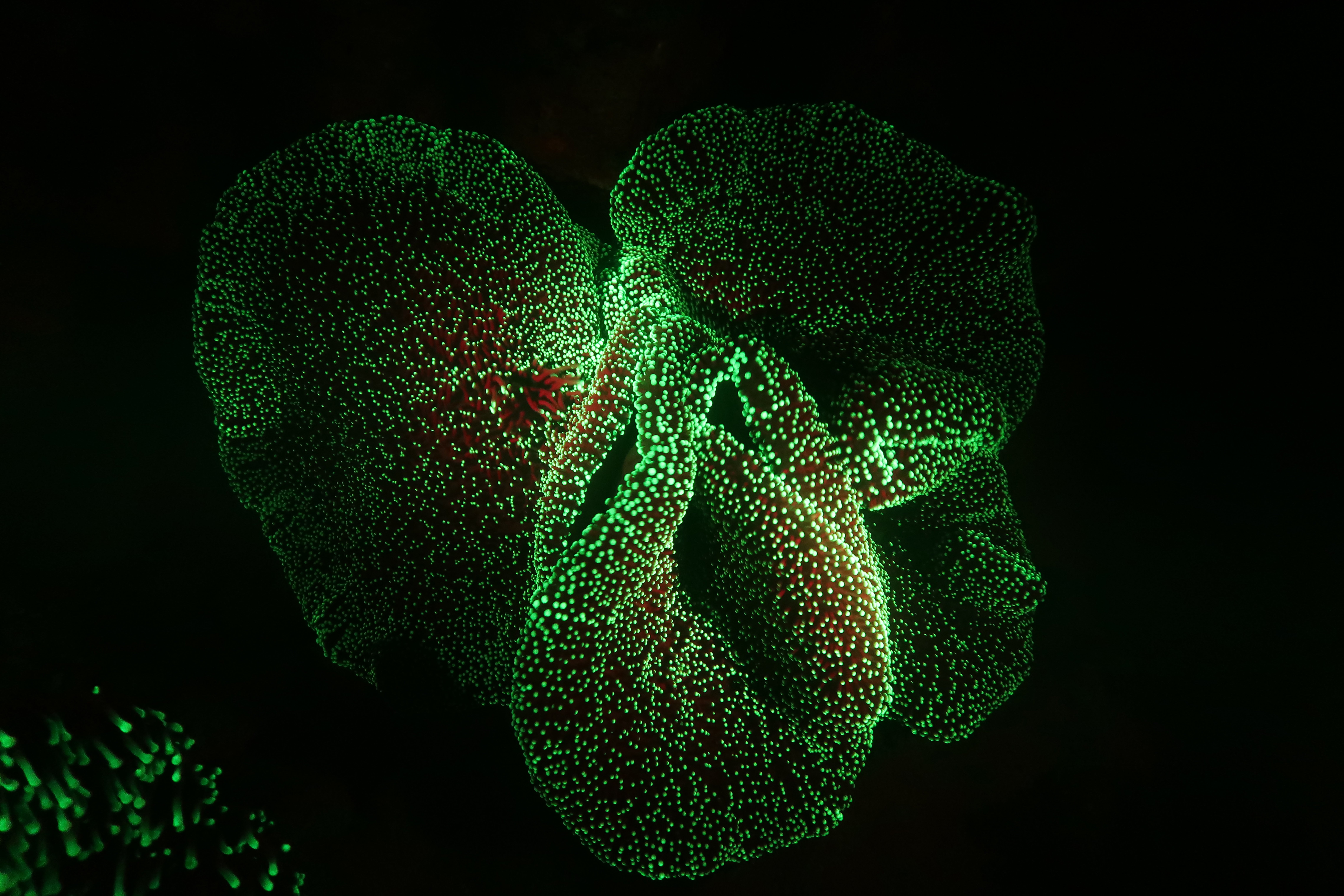 Jean-Michel Cousteau Resort Fiji
As the resort of ocean explorer and environmentalist Jean-Michel Cousteau (see our recent interview with him here), it's natural that the focus would fall on the surrounding marine environment here, which can be experienced on night snorkeling excursions as well as throughout each day. As the resort's marine biologist Johnny Singh explains, night snorkeling is hosted here every Wednesday and Thursday night with each group of six swimming out from the pier to see what may be a familiar location in a completely different way, with marine life appearing more colorful and mysterious at this time. See fish sleeping in small holes and catch sight of a passing shark with your flashlight, encounter the shrimp, lobster and crabs that only show up at night, and see one the most breath-taking sights in night snorkeling – the tiny plankton-type organisms that give off a bioluminescent light when they're in motion.
Hurawalhi Island Resort, Maldives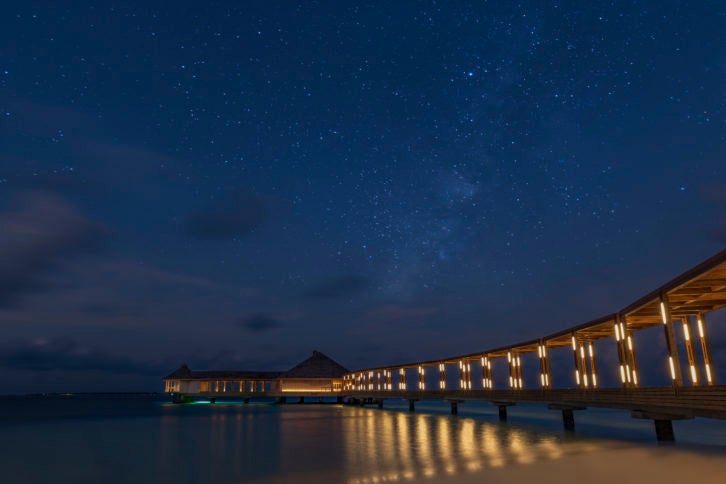 Set on its own private island in the Lhaviyani Atoll of the Maldives, Hurawalhi provides an enticing combination of natural beauty—think swathes of white sand, lush foliage and an aquamarine lagoon that merges into deep blue sea—chic island-style design and optimum luxury. But there's much more to the experience of staying here than first meets the eye. Adding to its portfolio of things to do, Hurawalhi has introduced a Fluoro Snorkeling experience that allows you to see how the atoll's marine environment becomes another world at night. After dark the ocean floor becomes a breath-taking spectacle of fluorescing anemones, shrimps, feather stars, coral and species of fish illuminating to give the reef a neon glow. Fluoro Snorkeling uses special equipment that captures this fluorescence and emits a longer wavelength light to appear in a myriad of neon colors when viewed through special filters.
Wakatobi, Indonesia
With Wakatobi National Park protecting the marine life of the waters surrounding the region's four islands, snorkeling and diving here are particularly rewarding. These islands and Wakatobi resort, which is on Tomia Island, lie to the southeast of Sulawesi where the protected coral reefs still thrive. Naturally, the resort combines its luxury appeal with an immersion into snorkeling and diving. And this includes the chance to dive at night, either on the house reef by walking in from the beach or by heading out to another dive site by boat. Catch sight of lobster, crabs, shrimp, bobtail squid and cuttlefish swim by in the beam of your light and wave a hand through the water to see the bioluminescent trail sparkle.
Amanwana, Indonesia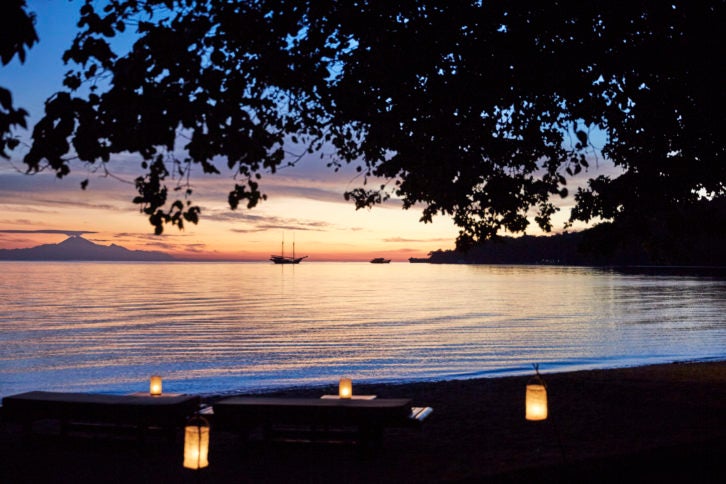 The luxury tented resort by Aman, Amanwana, sits on the small verdant island of Moyo, just off the north coast of Sumbawa Island to the east of Bali. Here at the western end of the Nusa Tenggara archipelago, marine species thrive in the protected marine-reserve waters of the turquoise Flores Sea. The vibrant reefs here are considered to be home to some of the best scuba diving and snorkeling spots in Indonesia, offering close encounters with marine species such as sea turtles, spotted rays and parrot fish. By diving straight from the beach you can see lobster, turtles, moray eels, octopus and even black tip reef sharks. At night this marine environment becomes an entirely different place. While some fish go to sleep, others come out to play. Lobsters become more active, the turtles are sleeping and baby sharks come to the shallows. After doing one night dive from the shore, the instructors can take you out on subsequent night dives by boat.