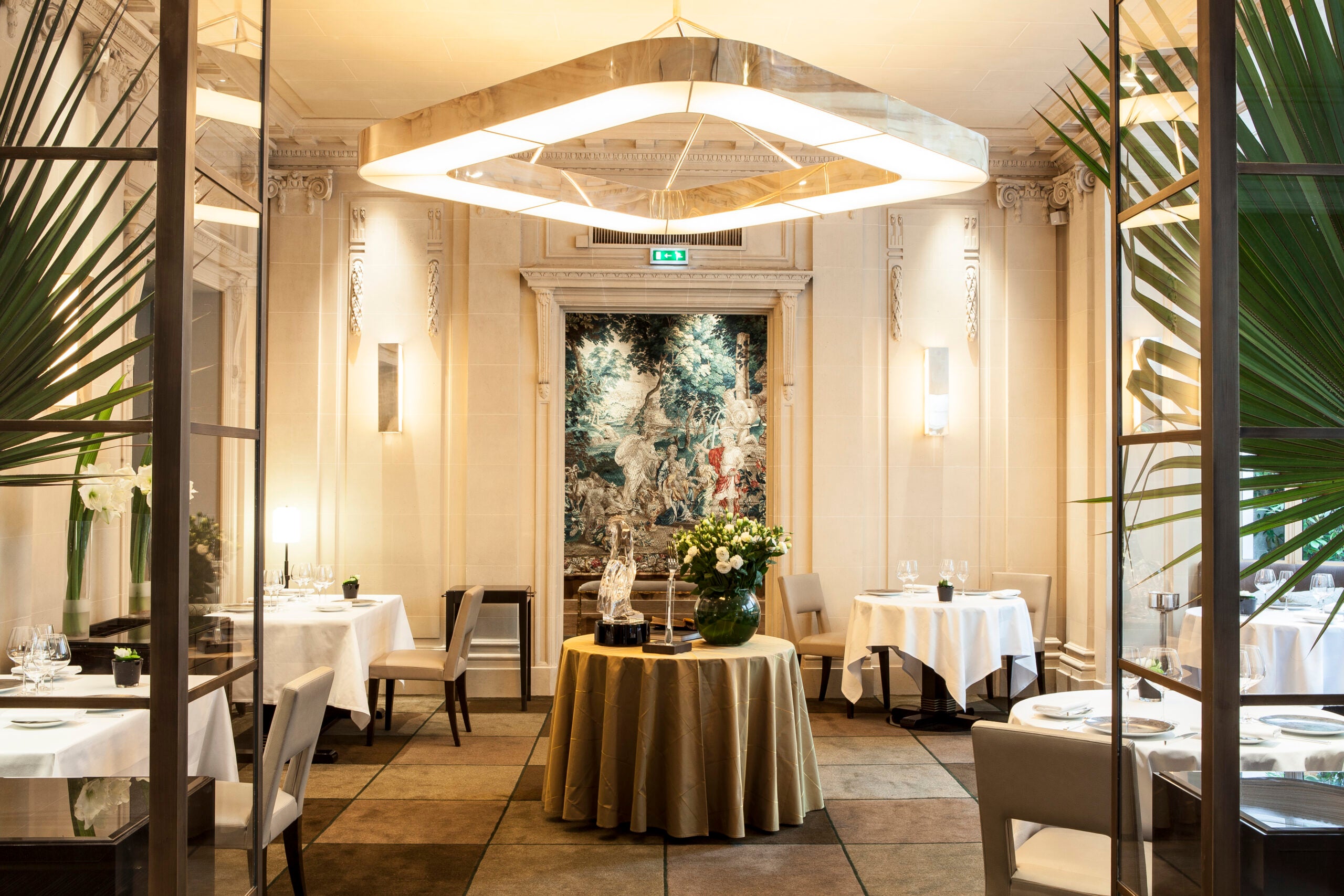 By Lauren Jade Hill
California's three Michelin starred restaurant Manresa has risen to culinary prominence in the 15 years it has been welcoming diners in. Now, in celebration of this milestone anniversary year, the revered restaurant's executive chef and owner David Kinch is collaborating with Relais & Châteaux in hosting The Residency at a series of Relais & Châteaux restaurants in France.
From Manresa's home of Los Gatos in California, Kinch will travel to Paris, Provence and Marseille to set up residence in the two Michelin starred restaurant Le Taillevent, L'Oustau de Baumanière which also lays claim to two Michelin stars, and the three Michelin starred restaurant Le Petit Nice.
In each place the Manresa team will collaborate with the restaurant's chef in creating a unique "four hands" dinner, taking inspiration from the best local produce in each of the regions to reflect California's sense of place philosophy that Manresa is known for.
"I've been inspired by the people, culture, ingredients, and cooking of France since the beginning of my career," Kinch explains, "It's the place where I was first exposed to the 'art of the table' and 'joie de vivre' as a young cook. For this reason, it makes sense to pay tribute to this country and its culture on the 15th anniversary of Manresa."
The Residency launches at Le Taillevent in Paris on September 28th and 29th, 2017, with the culinary expertise of chef Alain Solivérès. First opened in 1946, the restaurant is known for fusing classic and contemporary French cuisine as well as for its 2,000-bottle strong collection of both old and new world wines.
On October 4th, The Residency will then move to L'Oustau de Baumanière in Les Baux-de-Provence. Here guests can dine on a menu developed alongside chef Jean-André Charial that draws on the estate's setting amid vineyards and olive oil mills. Not only is this restaurant in a legendary gastronomic destination, it is also uses vegetables grown on the estate's land, with a wine collection of 60,000 bottles.
The Residency's final port of call is Le Petit Nice in the South of France. On October 6th a lunch and dinner created in collaboration with chef Gérald Passédat will be served at this 100-year-old seaside restaurant. Guests can expect to dine on seasonal fish and seafood of the Mediterranean. Reflecting the inventive ingredient-led cuisine of Manresa, each residency will be a celebration of the surrounding terroir.
To find out more, go over to manresarestaurant.com.
Images: Chef David Kinch of Manresa, Le Taillevent in Paris, L'Oustau de Baumanière – Instagram @baumaniere