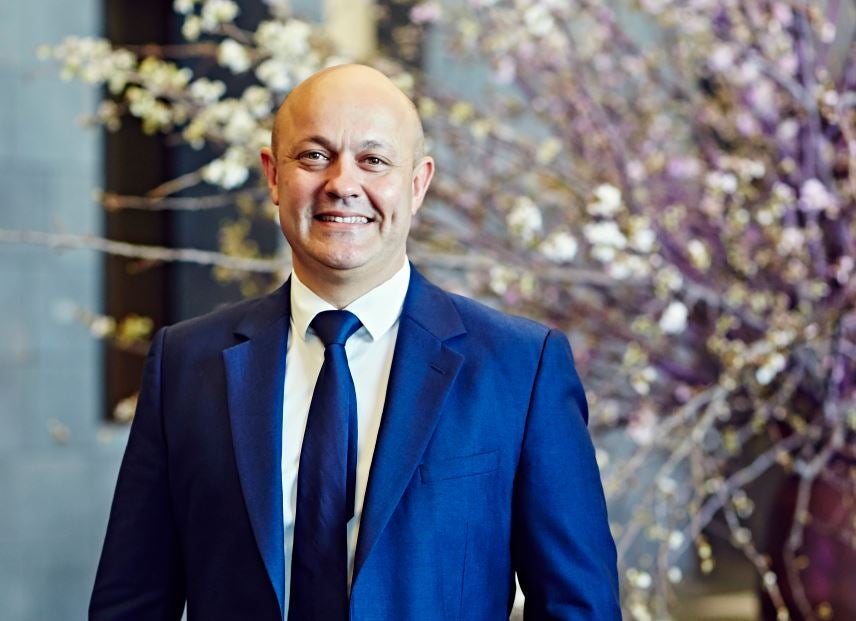 By Lauren Jade Hill
Following a three-year journey as the Aman Group CEO in which he was instrumental in diversifying the group from resorts to urban concepts, Olivier Jolivet recently joined COMO Holdings. Hailing from the French Alps and based in Singapore, Jolivet is now embarking on his new role with the celebrated brand.
Up until recently you were the CEO of the Aman Group – what were the highlights of your career with the brand? 
We achieved a lot. The opening of Aman Tokyo was a major step forward. We almost doubled the number of hotels in my eight years there hence it was time to move on to new challenges. I am only in my early forties and I still have many dreams to fulfill. One achievement I am most proud of was maintaining the brand at its pristine level.
What initially drew you to COMO?
I have always been a huge fan of COMO. The hospitality industry is developing so fast that sometimes it risks losing touch with the feeling that should be at the very heart of it all – that feeling being the spirit of sharing. This is what I like about COMO. Mrs Ong is one of the very few visionaries left in the industry. She is an obsessive when it comes to detail, and the impact of this can be witnessed within her other brands, especially within fashion and wellness. What's more, whatever she is involved with has to have true meaning. A good therapist is not enough for Mrs Ong. A therapist who treats you for an hour, but also changes the way you think about living – that is what COMO is aiming for.
What aspirations do you have for the brand's progression?
Exploring new territories in countries where we don't yet have hotels, and doing different things that move the goal posts for the industry at large. Luxury can be lazy, and highly repetitive. One of the advantages of working with such private owners is that you have greater scope to push expectations and change the status quo.
Which Como resort stands out most for you personally?
They are all very different but COMO Shambhala Estate in Bali (pictured) is very special. The holistic wellness and healthy food menus are absolutely life-changing. Until you visit, it is hard to describe what happens here but the changes run deep and for that I am grateful.
What do you like most about being based in Singapore?
Singapore is one of the most vibrant cities in the world and it is a perfect hub if you are traveling frequently. And the food scene is absolutely breathtaking.
Where do you recommend visitors to go when they visit Singapore?
COMO Dempsey of course. COMO cuisine is a sort of aggregator of all of the menus served at COMO resorts around the world; it takes healthy eating to the next level with a fresh take on flavors and ingredients. It is remarkable, but again, something that needs to be experienced firsthand to truly appreciate. This is a fantastic example of another dimension of the world of COMO.
In addition to your new role with COMO, you've joined Propriétés & Co founder Miguel Espada in realizing his seafront vineyard estate project, La Baraquette. What role will you play in this endeavor and what made you want to be a part of it?
For me, it is my own private investment in my homeland, since I have always wanted to invest in the south of France. The objective with La Baraquette is to create a perfect Mediterranean lifestyle destination where you have so much to experience and enjoy twelve months a year (fly fishing, the best oysters, truffles, diving, and more). It is a well-balanced mixed-use development with a lot to experience and it's perfectly located between Provence and North of Spain. This is raw, authentic experience driven.