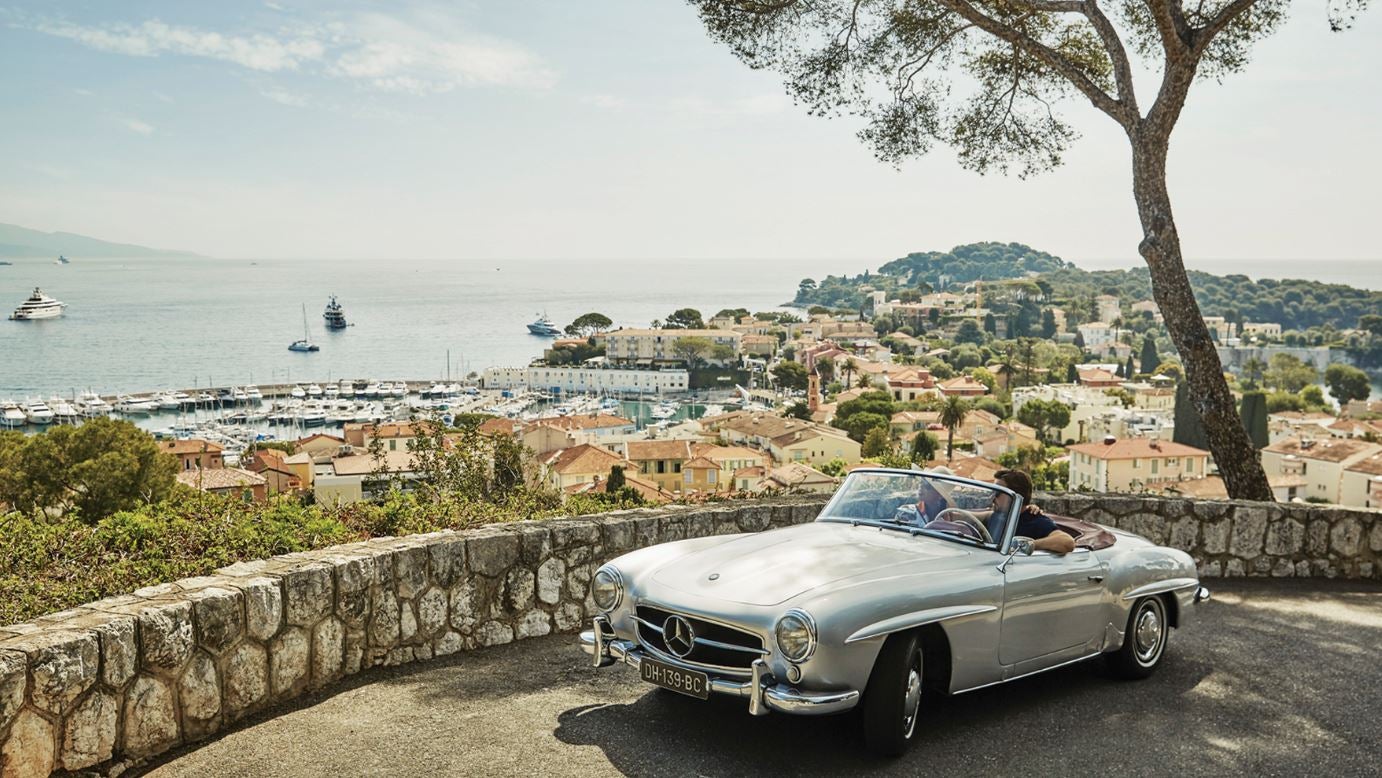 By Kristen Shirley
This story originally appeared in the July/August 2017 issue of Elite Traveler.
Have you been dreaming of lazy summer days spent wandering through tiny Italian villages, sampling the best balsamic vinegars, Parmigiano Reggiano, Barolo and Chianti wines straight from the source? Or perhaps you'd prefer the glamorous resort life, strolling through the streets of Monaco and sunning in Portofino? Either way, this summer you can enjoy the journey almost as much as the destination itself with a new offering, En Route to La Dolce Vita, a unique collaboration between Four Seasons Hotel Milano, Four Seasons Hotel Firenze and Grand-Hôtel du Cap-Ferrat, A Four Seasons Hotel.
Pick your departure city, tell the concierge your greatest desires and they'll create a bespoke itinerary for you to enjoy while tooling around the European countryside in a sublime vintage car from Joey Rent. Along with your custom itinerary and picnics from the hotels' chefs, a second (modern) car trails you to offer roadside assistance and mechanical support, refueling and cleaning the car at each stop, and should you need it, your aide will drive the vintage car for you. And at the end of each leg of your journey, stay in a top suite at one of Four Seasons' most magical properties.
After shopping and touring in Milan and Florence, we suggest ending your road trip at Le Grand-Hôtel du Cap-Ferrat with an extended stay at Villa Rose-Pierre, a private four-bedroom villa with 2.5 acres of gardens, private pool and tennis court. While the journey itself is fit for two, the rest of the family can join you here for a classic European vacation.
From $115,000 for 1958 Mercedes-Benz 190 SL rental, one night in Royal Suite della Gherardesca in Florence, one night in Penthouse Suite inMilan and three nights in La Villa Rose-Pierre in Cap-Ferrat. Contact Ksenia Muzykantova, director of sales at Four Seasons Florence, ksenia.muzykantova@fourseasons.com, fourseasons.com