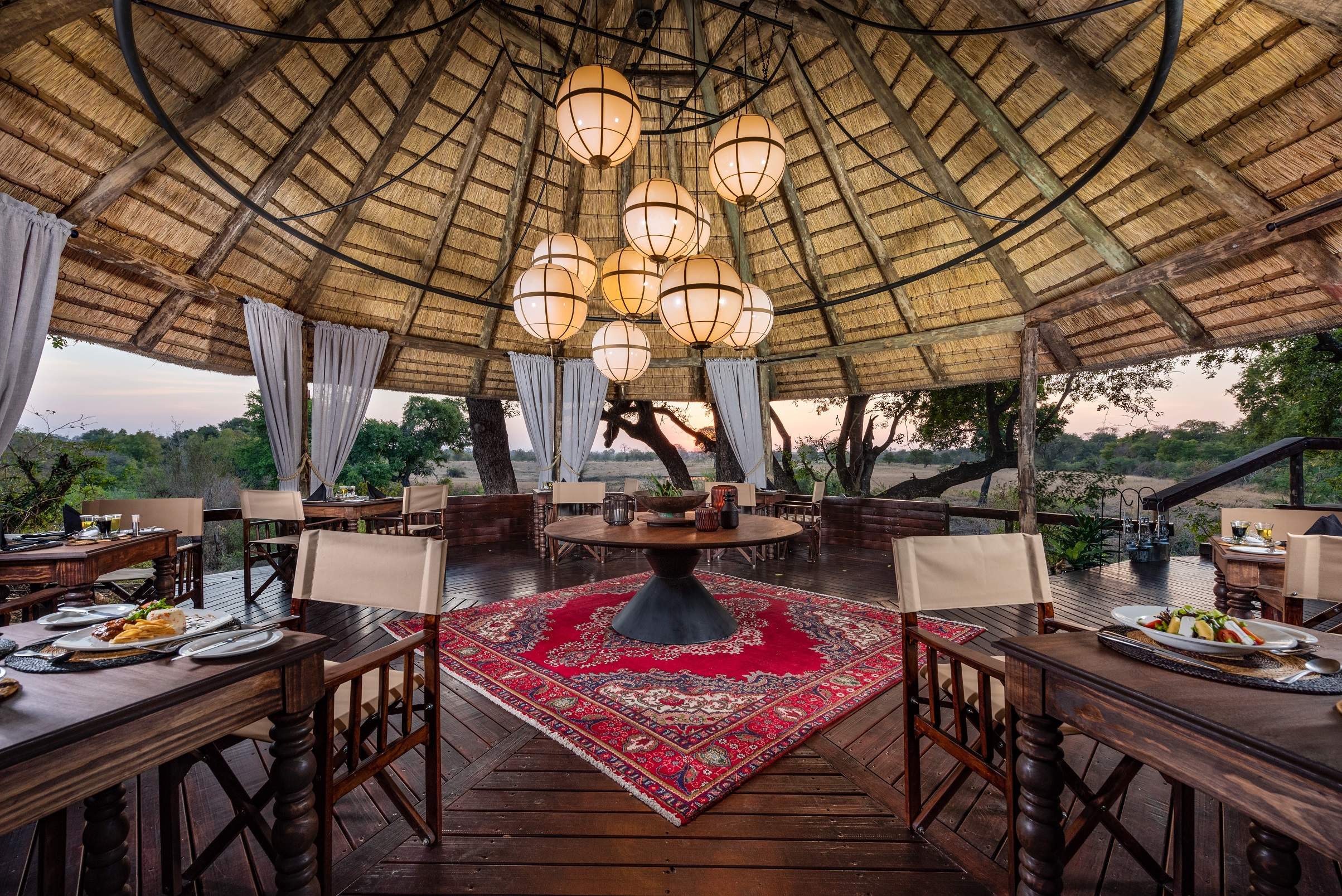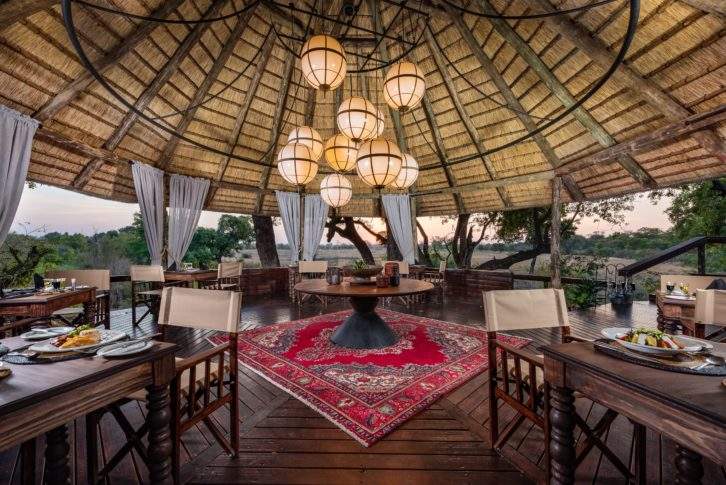 Following an extensive renovation of Selati Camp, Sabi Sabi Private Game Reserve in South Africa's Sabi Sand Reserve has revealed the classic lodge's redesigned suites, outdoor lounge, veranda, reception area and boutique along with a completely new viewing deck.
The seven-suite camp has long been considered the epitome of vintage style and elegance, and now the team behind Dakota Designs has injected even more romance and style into its interiors, incorporating the atmosphere of the surrounding landscape into each indoor-outdoor space.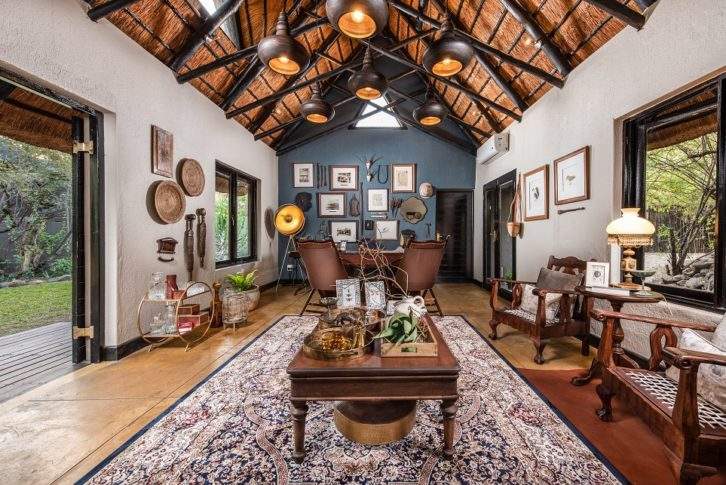 The new viewing deck forms a circle, bringing symmetry to the enclave and representing the natural circle of life, with masterfully crafted wooden slatted floors leading out to the viewing platform. Muslim drapes hang from wooden beams to frame the views of wildlife venturing to the nearby waterhole, and the integration of handmade wooden table and chairs make it an idyllic spot for dining inside, with built-in seating and tree-stump tables to rest at outdoors.
The restyled outdoor lounge then provides a space for curling up on plump sofas, in cozy armchairs and on woven Malawian cane chairs, with handmade basket lamps, which have been created by local craftsmen, objets d'art, books, textured fabrics and memorabilia decorating the stylish space looking out towards the sun-lounger-lined pool.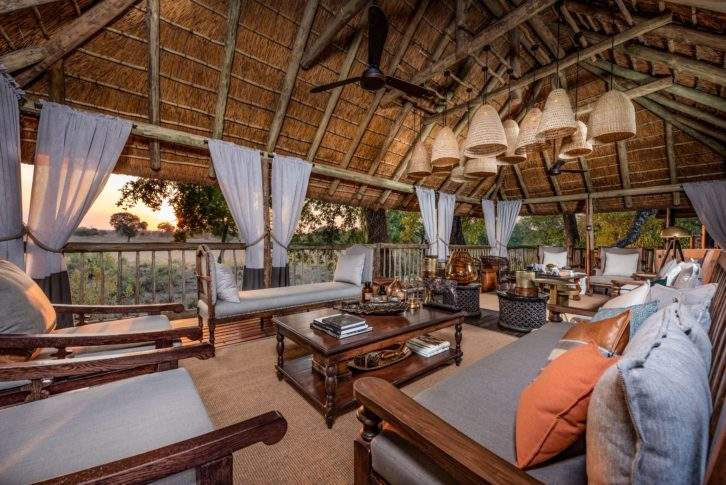 Just like these social areas, the new reception has been enhanced with artworks –this time illustrating the history of Selati Camp. And the space that was previously used as the camp's reception now acts as the lodge's Trading Post boutique.
Of course, it's the surrounding environment that people really come here for, and while based in this camp known for its peacefulness and beauty, where ancient trees line the Msuthlu riverbed, you can explore the landscape in open vehicles or on foot with the camp's qualified rangers and Shangaan trackers, before spending evenings dining in the open-air and sampling South African wines.
For a more comprehensive experience of the wildlife-rich reserve, you can complement your time at Selati Camp with a stay at Sabi Sabi's other luxury lodges: Bush Lodge, Little Bush Camp and Earth Lodge. Each offering a distinct aesthetic and setting, these luxury lodges come together to represent the 'Yesterday, Today and Tomorrow' of African safari.