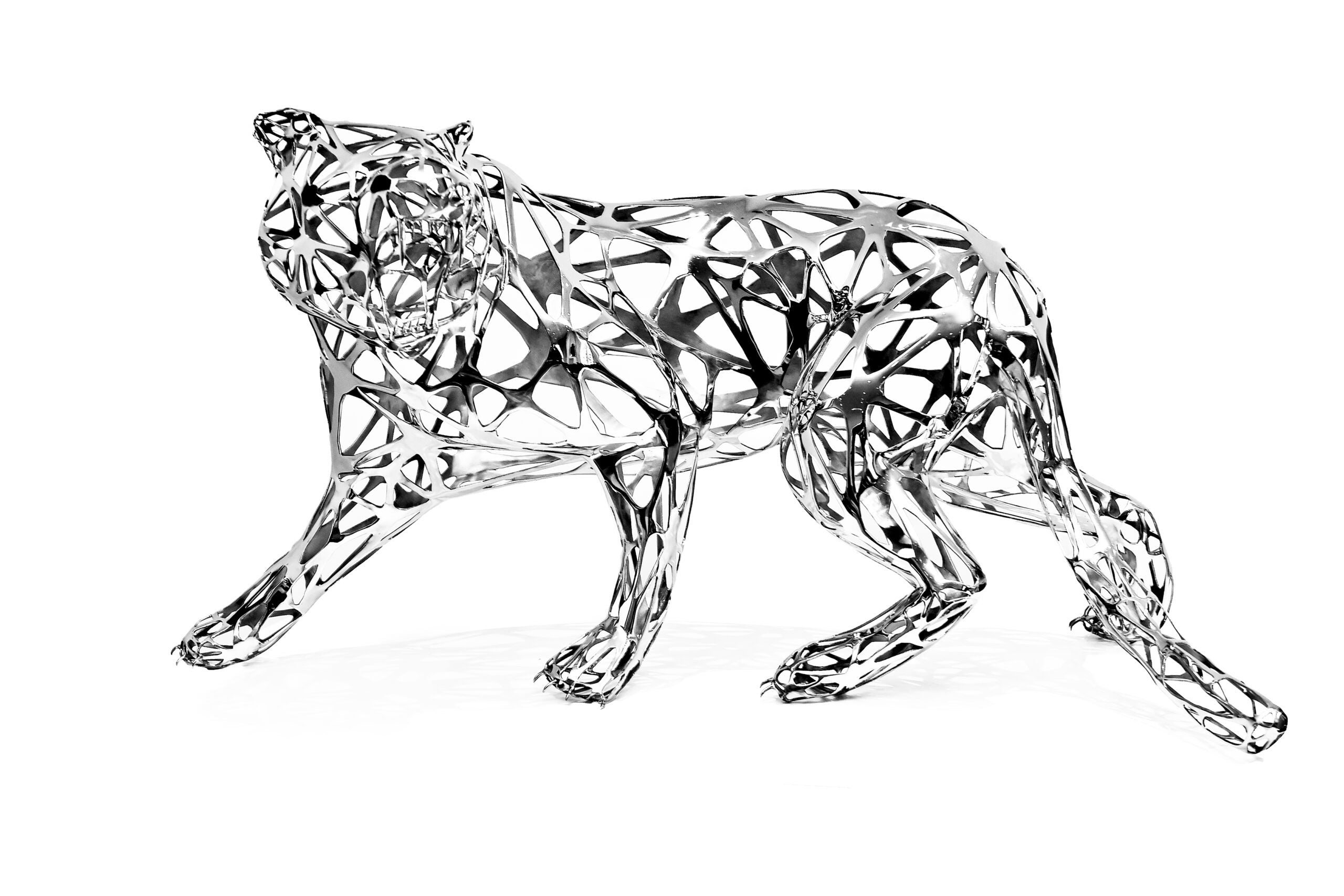 By Lauren Jade Hill
In line with the luxury hotel brand's dedication to showcasing the work of some of the world's most exciting contemporary artists, the five-star hotel Sofitel London St James has announced its latest collaboration in which the focus will fall on the work of French artist Richard Orlinski.
The acclaimed French Sculptor will be displaying a collection of his celebrated figurines at the hotel from September 21st until November 10th, 2017. As one of France's most successful contemporary artists, this showcase makes a stay at the hotel even more alluring at this time.
As the exhibition brings together a selection of Orlinski's fantastical figurines, guests will be given a rare opportunity to immerse themselves in the biggest exhibition of works the sculptor has shown in the UK.
"I'm glad to share my artistic universe with Londoners and visitors to Sofitel London St James and looking forward to seeing my work in this magnificent space," Orlinski enthuses. Nicolas Pesty, the general manager of Sofitel London St James, then explains: "From the moment they step into the hotel, guests will be wowed by Richard's stunning collection of artwork. The exhibition perfectly complements our mission to provide our guests with a combination of inspirational French art and culture."
Inspired by pop artists, and citing Robert Indiana as one of his biggest influences, Orlinski creates bold, colorful sculptures guided by his Born Wild ethos through which he encourages freedom of spirit, emotion and happiness, while reflecting on animal instincts and human nature. As one of the best-selling artists in France, his work has been shown at FIAC, Art Basel and the Chateau de Versailles, as well as a number of art spaces around the world. Remarkably, his art can be seen in over 90 galleries across the globe.
With the aim to make art more accessible, he has featured his larger-than-life sculptures in public spaces ranging from the slopes of Courchevel to the streets of Paris; this showcase at Sofitel London St James is the latest of these endeavors.