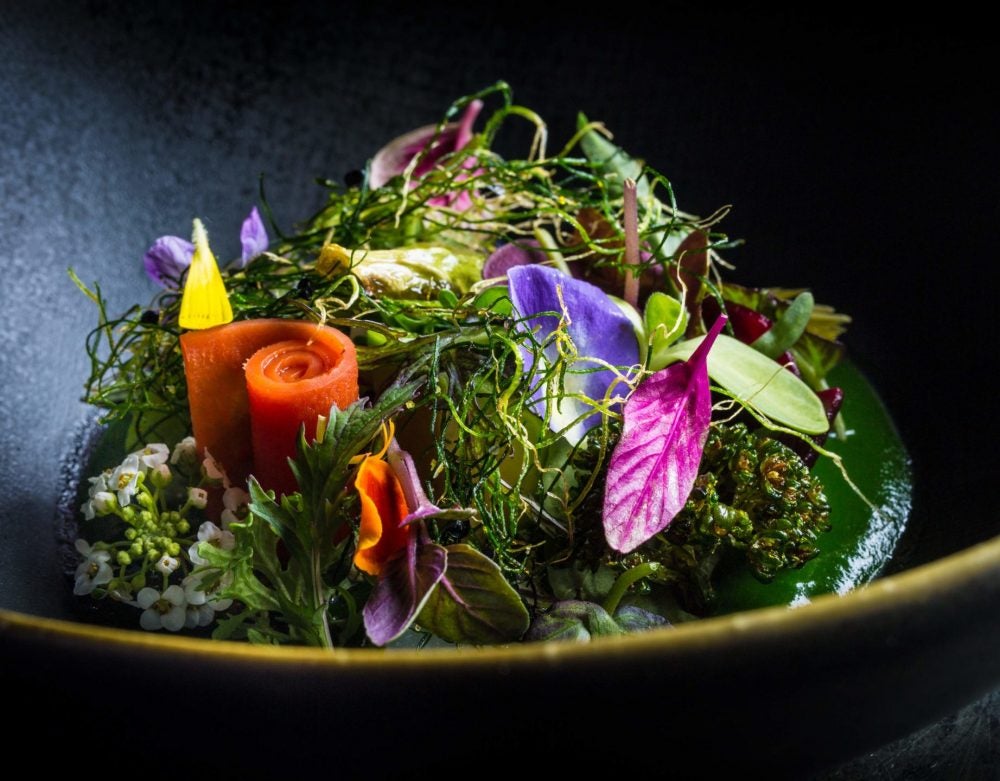 Considered one of the world's best restaurants and the recipient of three Michelin stars, Manresa is a restaurant people travel for. Here, renowned chef David Kinch crafts farm-to-table plates that draw on the restaurant's setting at the base of the Santa Cruz Mountains by embracing each season's local produce. Now, the esteemed chef is stirring up even greater excitement as he welcomes Norway's only three-Michelin-starred chef, Esben Holboe Bang of Maaemo, into the restaurant's kitchen for an exclusive six-Michelin-star collaboration.
Over two nights, from April 14th to 15th 2018, the two chefs will work together to create a 10-course tasting menu that showcases each chef's commitment to working with only the highest quality ingredients and the culinary philosophy they share for placing the focus on the terroir of California and Norway.
On the upcoming collaboration, David Kinch comments: "I have a profound admiration for chef Esben Holmboe Bang's drive not only to master his metier, but also to explore and question each ingredient's genesis, ensuring that a distinctive 'sense of place' is reflected on the plate. I'm looking forward to our time together in the kitchen, trading perspectives, and continuing to learn. There's always discovery and new creations that are exciting for the Manresa team's growth and, especially, for our guests."
The exclusive tasting menu will be accompanied by optional wine pairing from the restaurant's master sommelier Jim Rollston.
This collaboration follows on from Manresa's 15th anniversary celebrations in 2017 when the restaurant partnered with Relais & Châteaux to host The Residency in which the Manresa team collaborated with some of the most legendary restaurants in France. Additional collaborations are set to take place later this year.
The 10-course Manresa + Maaemo menu will be priced at $495 per person with optional wine pairing for $285. To reserve a table on April 14th or 15th, call +1 408 354 4330.
Images: Chef David Kinch © Nick Vasilopoulos; Manresa © Nick Vasilopoulos; Into the Vegetable Garden © Eric Wolfinger