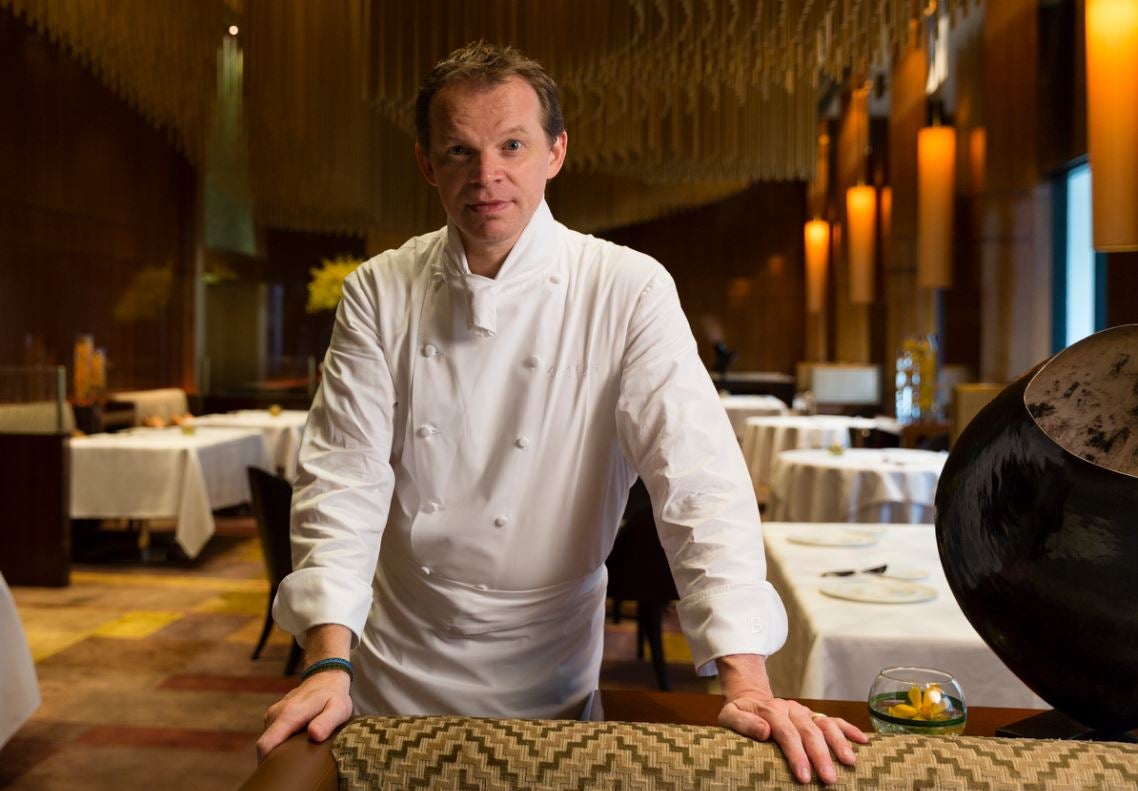 By Lauren Jade Hill
Hong Kong's revered hotel, the Landmark Mandarin Oriental, will host a one-night-only Six Hands Dinner this September by bringing together two Michelin-starred culinary director Richard Ekkebus and the two award winning Japanese chefs, Hiroyasu Kawate of Florilège and Zaiyu Hasegawa of Den.
Taking place at the hotel's fine dining restaurant Amber on 26th September, the Six Hands Dinner will be the latest edition in the Friends of Amber series, which has previously featured the culinary creations of chef Martin Benn of Sepia in Sydney, Singapore's revered chef Andre Chiang, the lauded Spanish chef Ferran Adrià and Korean-American chef Corey Lee.
Showcasing the imagination and craftsmanship of two of Tokyo's best known contemporary chefs, this edition's menu will take guests on a gastronomic journey that reflects their signature culinary style. While chef Zaiyu Hasegawa places an innovative take on traditional Japanese cuisine and the nation's seasonal ingredients, chef Hiroyasu Kawate combines influence taken from classic French cuisine with Japanese flavors.
The collaboration of these three culinary masters will result in a 12-course one-off menu with the addition of wine pairing by head sommelier John Chan. Taking place on 26th September 2017, the Six Hands Dinner will be priced at $344 (plus 10 percent service charge), with wine pairing at an additional cost. To be a part of the dining experience contact Amber at lmhkg-amber@mohg.com.
Images: Top – Richard Ekkebus, Middle – Zaiyu Hasegawa, Bottom – Hiroyasu Kawate