Burns Night, celebrated on January 25 to commemorate Scottish poet Robert Burns, is the perfect excuse to sample Scotland's finest produce such as Scotch whisky and haggis. Here, Elite Traveler presents a guide to the ultimate Burns Night celebrations in London.
Holborn Dining Room
To celebrate Burns Night, Holborn Dining Room will be hosting an exclusive supper created especially by their executive chef Calum Franklin. The dinner will be hosted on their iconic Terrace, which has been transformed into magical woodland glade for winter.
In collaboration with Speyside Scotch whisky The Glenlivet, the menu includes Highland venison & haggis wellington, and a custard tart made with a dash of the distillery's 18-year-old single malt.
The Burns Night Supper will be hosted on January 25 and is priced at £145 ($187). For more information, visit the Holborn Dining Rooms website.
Roux at Parliament Square
Renowned French chef Michel Roux Jr. is bringing Burns Night to his Westminster restaurant with a Scottish-inspired five-course supper on January 25. Each course comes with a thoughtfully paired single malt whisky from The Balvenie, a traditional Speyside distillery.
The Burns Night supper includes haggis with neeps and tatties, which is a combination of mashed swede, yellow turnip and potatoes. The main course is venison with red cabbage and parsnip.
Tickets are priced at £130 ($168) per person. Contact bookings@rouxaps.co.uk to reserve.
Images copyright of Holborn Dining Room (top) Roux at Parliament Square (bottom)
Temper City Restaurant
Straying slightly to the left of convention, Temper City, based in the heart of London's Square Mile business district, is offering a more hedonistic version of events. Their five sharing dishes, including haggis tacos and beef shin stovies, comes with five drams of whisky to match.
A 2am finish means festivities will run far longer than many people will deem necessary, but for those who are planning to celebrate in style, it is the perfect venue.
The Burns Supper at Temper City is priced at £95 ($108) per person. For more information, click here.
Soho Whisky Club
(Members Only)
Soho Whisky Club, a private members club located in London's West End, will be hosting an exclusive tasting event for their band of Scotch enthusiasts. The club offers over 600 bottles of whisky, predominantly single malt Scotch but also boasts a good selection of whiskies from Japan, England, America among other countries.
Soho Whisky Club is currently open to new membership applications and The Burns Night tasting is free to attend for full members. Click here for more information.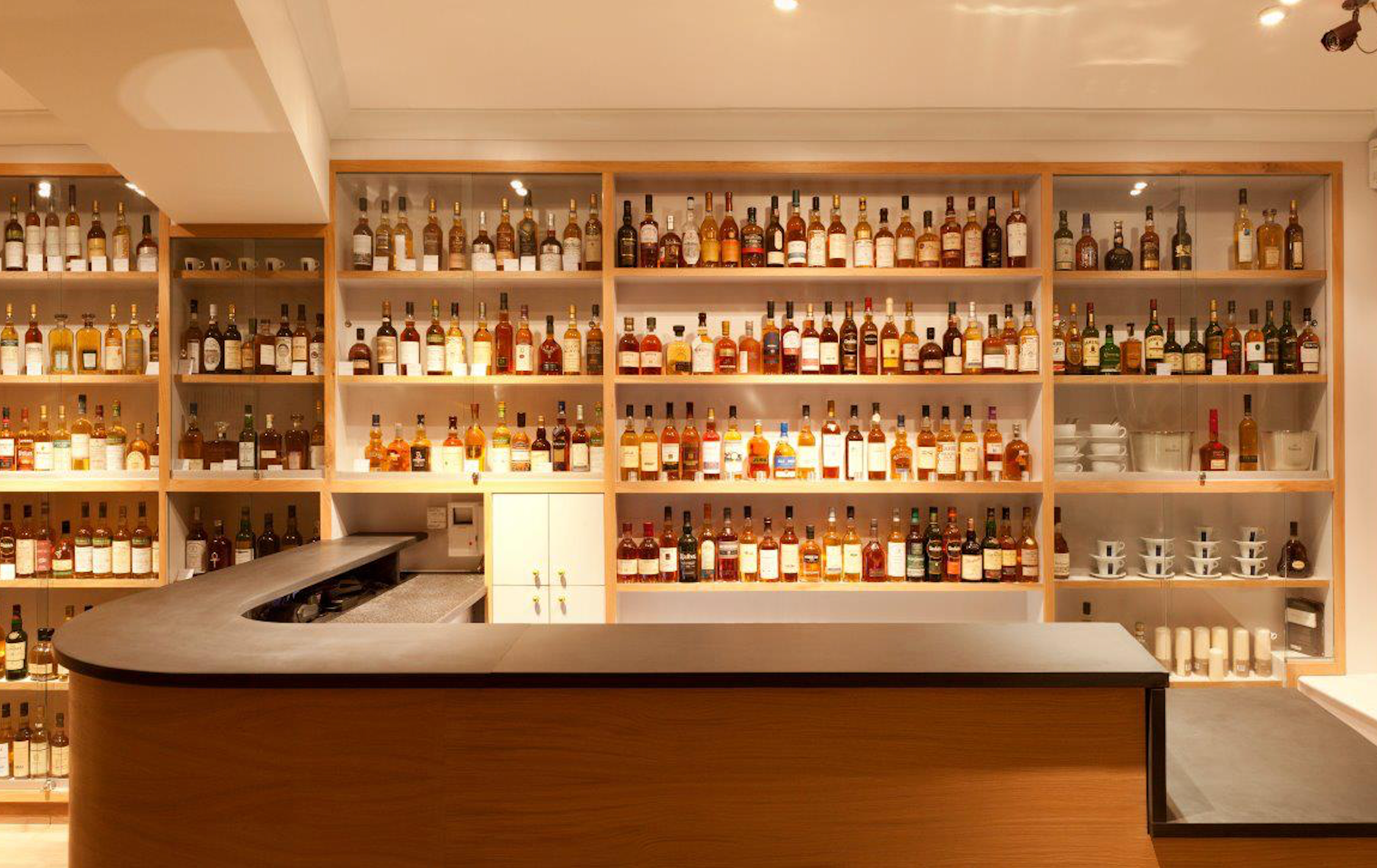 Images copyright of Temper City (top) and Soho Whisky Club (bottom)
Or for something completely different…
Indian Accent
As one of London's finest Indian restaurants, Mayfair's Indian Accent has cut a reputation for defying convention and breaking culinary stereotypes. They plan to continue in a similar vain on January 25 with a four-course, Indian-Scottish fusion menu.
Along with the recital of several of Robert Burns's most famous poems, guests will be treated to haggis kofta with turnip korma and butter chicken bouchees as part of the four-course supper. A carefully curated whisky and wine pairing is also available with a small supplement.
The tasting menu is priced at £75 ($97) per person with the whisky and wine pairing available for an additional £25 ($33). For reservations, contact  reservations.london@indianaccent.com
Image copyright of Indian Accent