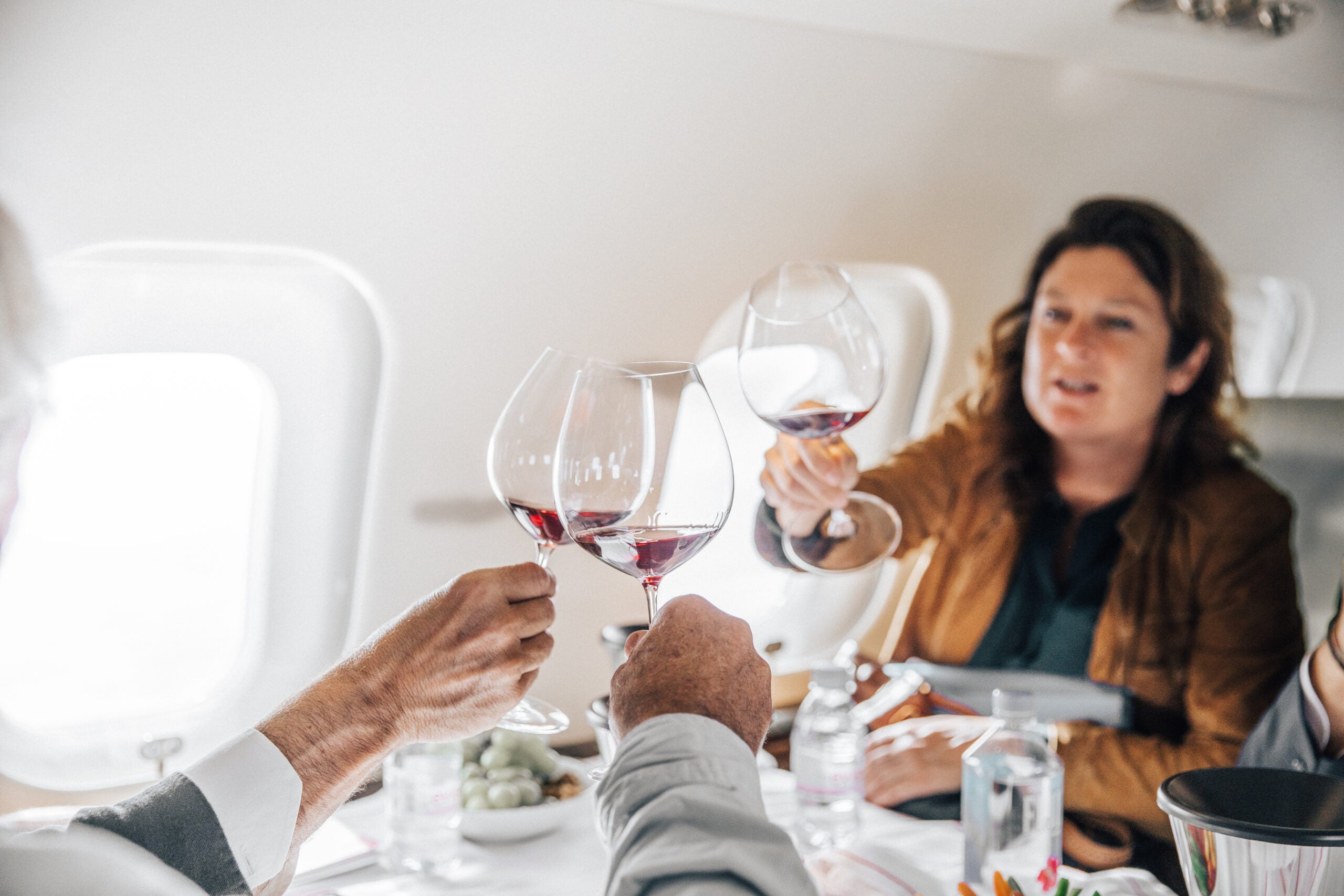 To celebrate the launch of our first annual Top Jets in the World feature, we are republishing the best aviation content from our archive. The following article was oroginally published in December 2018.
The readers of Elite Traveler spend a lot of time in the sky, so may have noticed that a fine vintage can taste completely different at altitude. I recently spent some time chatting with Tom Harrow, a well-known wine consultant and writer, to find out why wine tastes different on airplanes.
Tom first explored the effect of altitude on the way that we taste wine a decade ago. Since then he has become an expert on the subject and has gathered enough material for a book. Tom explains that in the air the wine does not change, but the way that we taste does. There are two main factors in a plane that affect our palate: the drier air and the cabin pressure.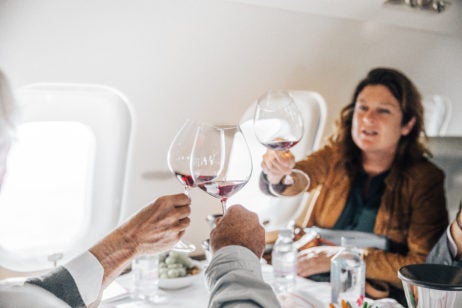 The dry, recycled air in an airplane, whether a private jet or a commercial airliner, effectively means that we are drinking our wine in a Sahara desert without the heat. The dryness causes our nose and palate to work less effectively, while the cabin pressure causes flavour molecules to fly around faster and dissipate quickly. Our ability to taste salt and sweetness also drops off significantly, which is why airlines add a lot more salt to their meals than would be normal on the ground.
When it comes to wine, this reduced sensitivity means that we struggle to enjoy some wines that we normally like on the ground. Crisp, acidic wines with relatively little fruit, such as you may find in wines made from Sauvignon Blanc like Pouilly Fume from the Loire, struggle in the air; what little fruit they have just disappears when we taste.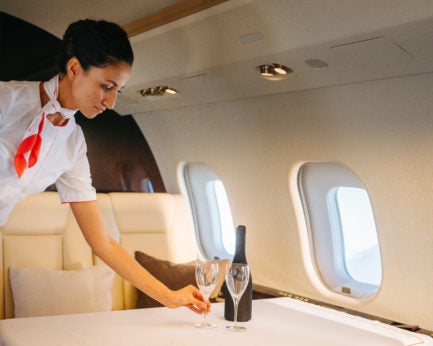 Tannic wines are also a problem, since our mouth is already dehydrated, and young tannins in red wines like Barolo, for example, make that process worse. Consequently we need to seek out wines that are fruity and have plenty of body. For example a ripe fruity Chardonnay will prosper, and Tom found that the Leeuwin Art Series Chardonnay from Margaret River performed particularly well in his comparative ground against airborne tasting. Rich white Burgundies like a Puligny Montrachet would do better than, say, a steely Chablis, for the same reason.
If you prefer red wine then aim for fruity reds such as those made from grapes like Merlot or Pinot Noir, or even red Zinfandel or one of the wines of Beaujolais. These fruity wines will stand up to the stress that flying is putting on your palate. If you want to stick to your favoured Bordeaux wines then make sure you opt for ones with at least five years of age from ripe vintages. You need to avoid younger vintages as they will have too much aggressive tannin.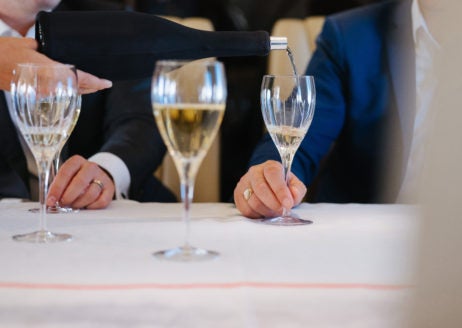 In a private jet the effects are less dramatic than in a commercial airliner, partly because oxygen is recycled more rapidly in a small plane. Nonetheless, the same general rules apply, just with somewhat less pronounced effect. If you want to explore this subject in more depth, VistaJet's "Wine in the Sky Questionnaire Compendium" is published by Assouline in December 2018. Happy drinking.
Tom Harrow, the co-founder of Honest Grapes, worked with leading private aviation company VistaJet to create their all-new Wine Program, the first global program that will ensure our guests enjoy the best possible wine in the sky. Click here for more information.
Images: ©VistaJet