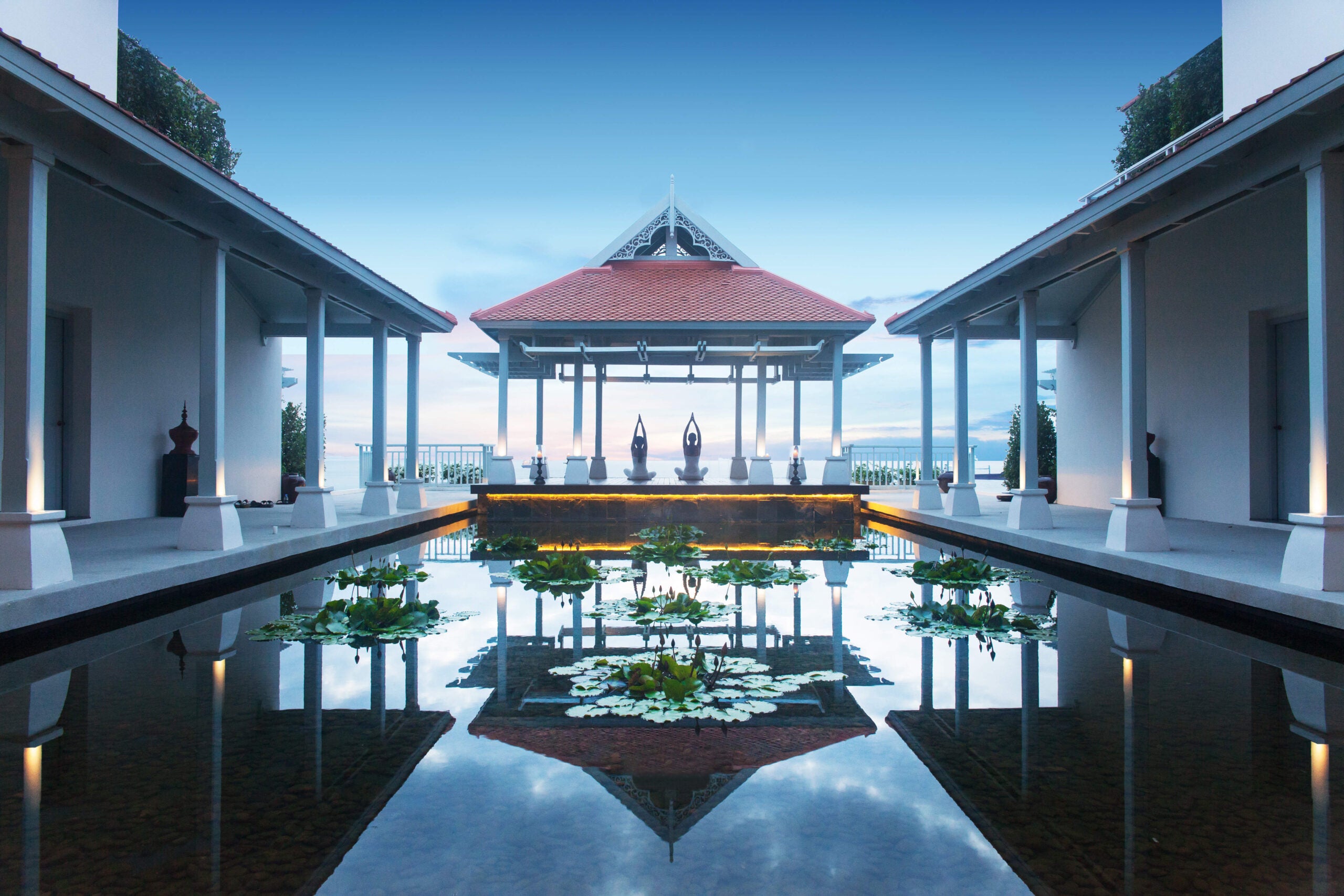 Embrace the New Year by setting out on a sublime spa retreat promising greater wellness of both the body and mind.  Residencies with the world's leading experts and ground-breaking therapies make these the retreats to head to in 2019.
Azura Retreats
Mozambique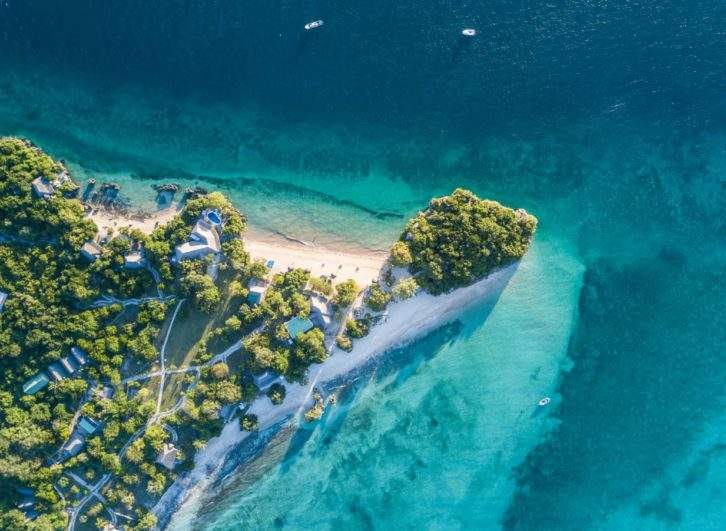 Azura Retreats' two boutique resorts — Azura Benguerra and Azura Quilalea in Mozambique — are encouraging guests to embrace the New Year by 'cultivating hyper-consciousness' with their Sounds of Africa wellness program. The new program incorporates a series of activities that direct attention, encourage non-attachment to distractions and cultivate a new way of thinking for wellness of the body and mind. Focusing on the sights, sounds, smells and tastes of these islands off the coast of Mozambique, the program includes mindful walking meditation accompanied by the sounds of Black Sunbirds and the waves rolling in; feeling the rhythm of Mozambique in an African drumming session; a silent white sand beach picnic; and a tribal traditions massage inspired by African healing tradition. On departure, guests receive an Africology sleep gel to relieve tension and induce a state of relaxation.
Niyama Private Islands
Maldives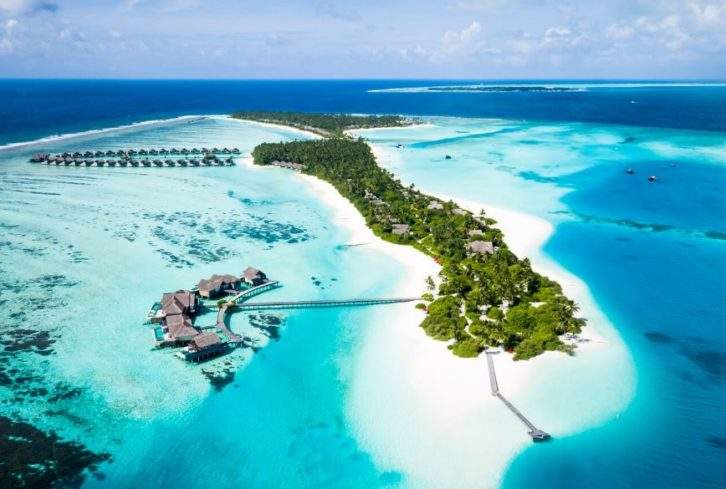 Earlier this month, Niyama Private Islands Maldives announced its 2019 Masters of Wellness program at Drift Spa. Experts from a variety of wellness disciplines will travel from across the globe to take up residency at the resort. This year's line-up includes nutritionist and naturopath to Hollywood's stars, Paulo Fernandes; kinesiology specialist and fitness trainer, Richi Inskip; holistic therapist Jade Wood; yoga instructor and Ayurveda expert, Dr Gopal Govinasamy; and Dr David Alessi of Beverly Hills IV Therapy. The date of each practitioner's residency is listed on the spa's online schedule. Combine sessions with these wellness experts with time spend at Drift Spa. Six treatment rooms look out over the lagoon; two treatment villas are tucked into private gardens; and the relaxation area encompasses a lime tree garden with sauna and steam baths, plunge pools, Jacuzzis and a Vitality juice bar.
Shutters on the Beach
USA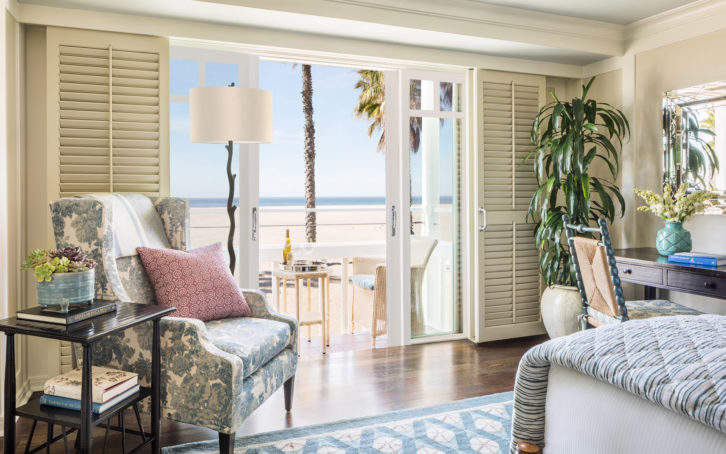 With the 'New Year, New You' philosophy in mind, Shutters on the Beach has launched a new ultra-luxe spa package. The hotel's ONE Spa is now offering a ONE that Glitters spa program that's the ideal retreat for awards season. The program begins with the 90-minute anti-aging Red Carpet Facial incorporating diamond wet abrasions, firming and lifting micro-current technology and antioxidant infusing oxygen system. Then this is followed by a 60-minute ginger coconut body scrub, and complemented with a ONEHope bottle of Brut and complimentary valet parking. And all of this is enhanced by the rejuvenating benefits of being at this light and bright hotel by the sea
Grand Velas Riviera Nayarit
Mexico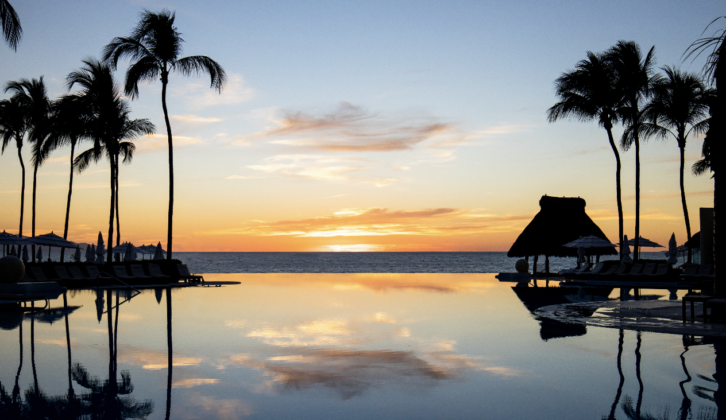 Giving guests a way to relax and recharge in style, Grand Velas Riviera Maya has launched the Mental Reboot wellness package. This new spa program comes with an in-suite sleep kit, daily fitness training, personal wellness concierge, spa treatments and juicing. Guests on the program will stay in the two-story Wellness Suites fitted with fitness and wellness facilities, and with complementary flowers, candles and an in-suite mandala. Take on the daily workouts of body weight exercise, high intensity interval training and resistance exercise with your personal trainer; receive daily massages in your suite; and have a 100-minute facial. Your personal wellness concierge will advise you on the resort's extensive wellness offering, and the all-day energizer juice is there to help you make the most of it all.
Amatara, Phuket
Thailand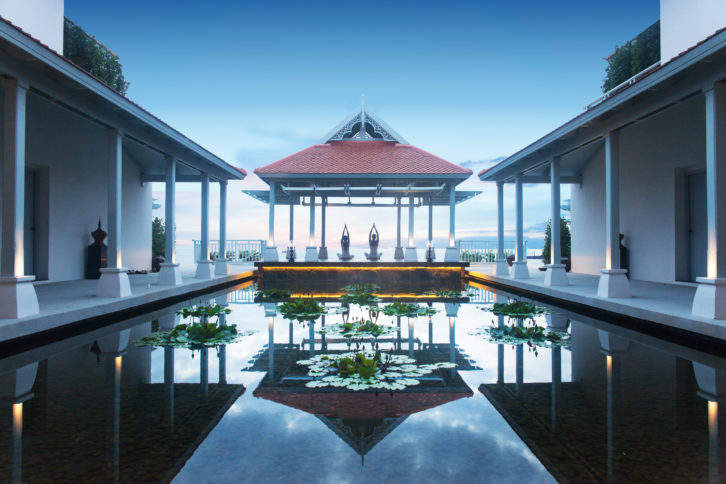 In line with the ever growing trend for elevating wellness through the quality of your sleep , Amatara Wellness Resort in Phuket has launched a new Sleep Optimization program. This seven-night retreat in a tranquil corner of Cape Panwa was created in partnership with qualified sleep technicians to address the stresses and body imbalances that deplete sleep quality. Western therapeutic and diagnostic techniques, including the Polysomnography overnight sleep test, are combined with a healthy diet, natural therapies and expert consultations to create a holistic retreat. Ayurvedic treatments, yoga sessions and lavender sleep rituals with Indian head massages enhance the program.
The Alpina Gstaad
Switzerland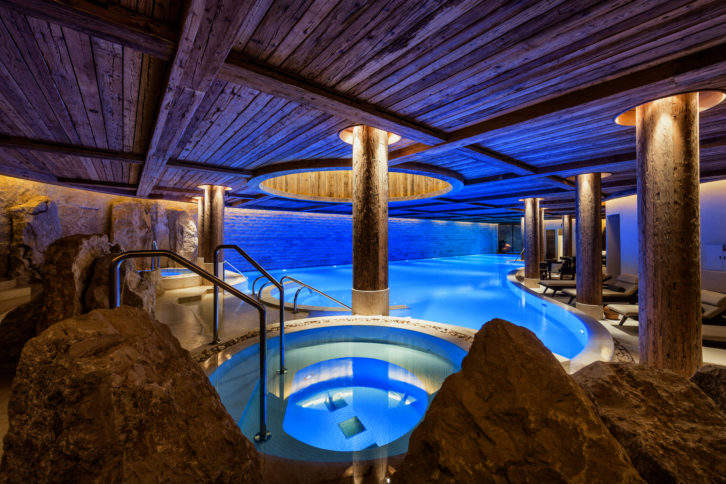 In December, 2018, The Alpina Gstaad celebrated the arrival of its seventh winter season. To mark the occasion, the lodge's Six Senses Spa introduced a series of new holistic wellness programs reflecting the hotel's 'come up, slow down' philosophy. The new wellness offering includes a three-night Light and Sound Healing program including sound bath and balancing therapy in the spa's color room, a rose and garnet body scrub, ila Kundalini massage and Tibetan yoga; the four-night core muscle focused East Meets West retreat with conscious breathing, functional movement and detoxifying treatments; and the five-night Alpine Relaxation program encompassing alpine walking meditations, alpine hiking and outdoor yoga. The spa itself is one of the hotel's great draws, offering guests use of a Himalaya salt grotto, Hammam steam room, and indoor and outdoor pools.
SHA Wellness Clinic
Spain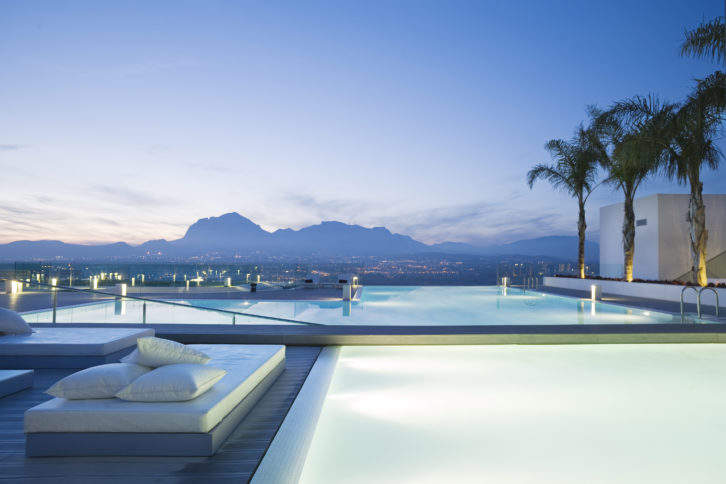 At the end of last year, the award-winning health and well-being destination, SHA Wellness Clinic, launched a series of new wellness offerings to celebrate its 10th year. Now you can embark on a wellness regime combining holistic therapy, fitness and medical treatments while staying in the ultra-luxurious SHA Residences. Designed by Spanish architect Carlos Giraldi and renowned interior designer Elvira Blanco, these residences provide the ideal base for a transformative retreat. In addition to creating this exclusive accommodation, the clinic also launched new brain health treatments. Try the non-invasive cognitive stimulation therapy, Brain Photobiomodulation, proven to improve energy, performance and a positive state of mind, or opt for the Transcranial Current Stimulation Treatment developed at Harvard University to analyse, diagnose and treat neurological disorders such as depression.
Lefay Resort & Spa Lago di Garda
Italy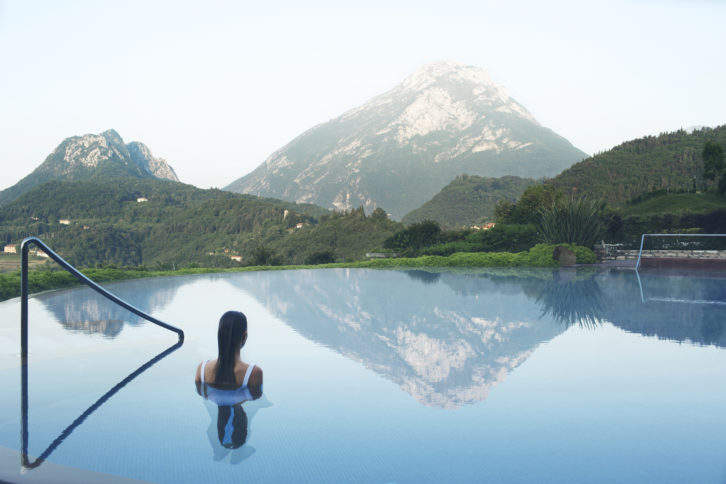 To see in the New Year, this eco-spa resort overlooking Lake Garda launched its brand new stress relieving program. The five-day retreat is designed to relieve the body and mind of the effects of tension, while also increasing energy levels. The program is adapted to each individual's needs through consultation and examination, ensuring the 17 treatments and activities included leave you feeling relaxed and rejuvenated with greater peace of mind. Treatments include L'Essenza anti-stress massages, reflexology and the Chinese moxibustion therapeutic technique. And this is paired with a session in the indoor saltwater thalassotherapy pool, guided walk and Qi Gong rebalancing sessions.