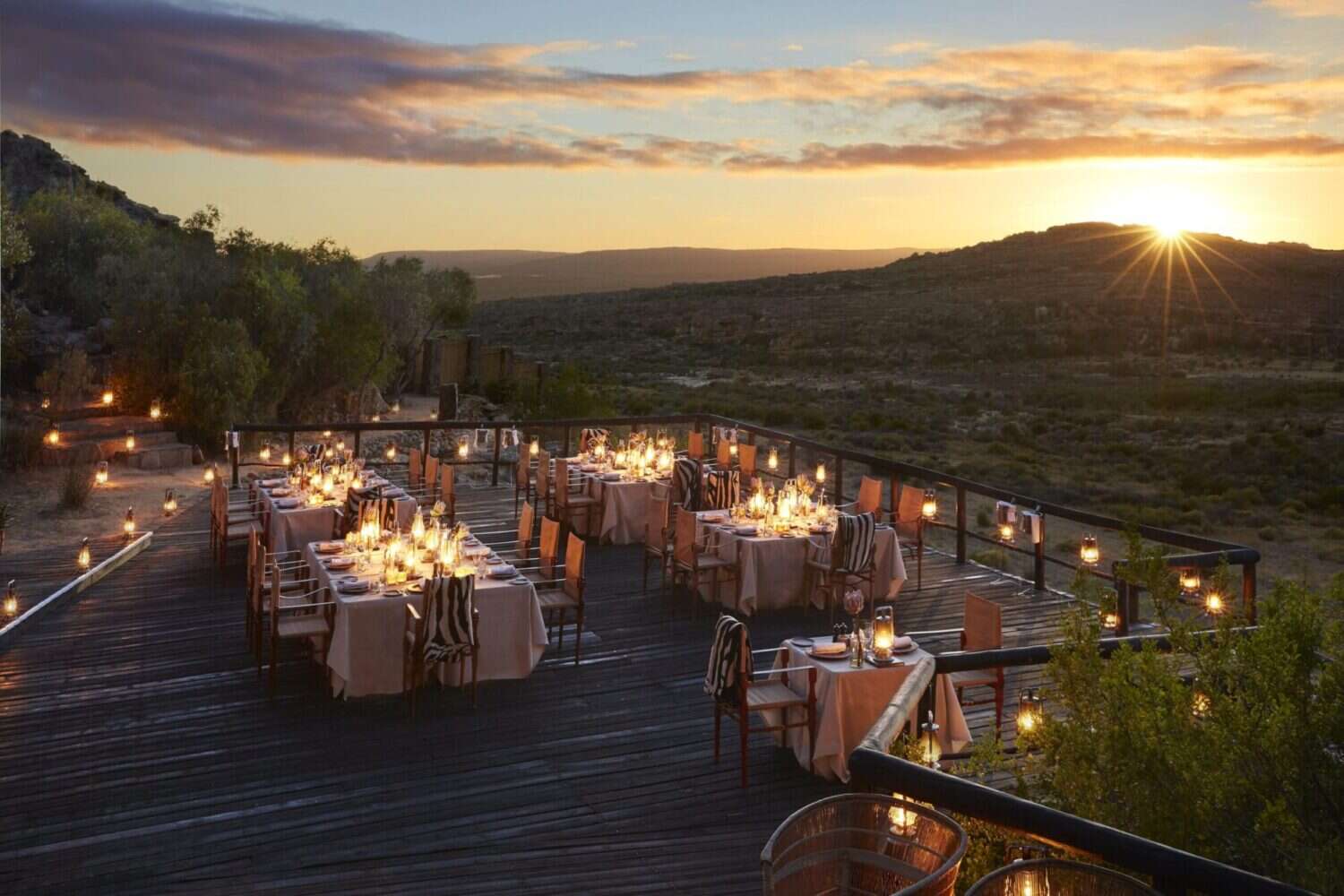 My last international trip was in March of 2020.
My family and I were on the last flight out of South Africa as the world went into lockdown. It was a surreal feeling to say the least. We had just enjoyed an amazing holiday in Cape Town which included a helicopter transfer to Bushmans Kloof. It was one of our most memorable and enjoyable trips ever.
Now that is has been almost a year I, like so many I am sure, are feeling the need to travel more than ever. We have been feeling this mounting pressure to explore and do the things that we cherish so much. Covid-19 had other plans for us all, but things are improving and if 2020 taught us anything it is that we must be intentional on how we live our lives and spend our money. To that point, it is my belief that our lives are best lived when we use our money to expand our horizons.
This journey we call life is best enjoyed, in my opinion, when we combine three ideas that empower us to live our best life today and tomorrow. Let me explain by highlighting the three things that I have found, both personally and with the self-minted millionaire clients I serve at Intrepid Wealth Partners, that allow you do just that.
Travel
Human beings grow when we expand our horizons. This growth is part of what living is all about and what some people are in a constant healthy pursuit of. Expanding our horizons can be done in a variety of ways like reading, trying new things, listening to music, traveling to new destinations, and best of all, doing all of these at the same time.
Travel lets us expand our horizons like nothing else. By going to some new destination, we experience a sensory growth event. We are subjected to new smells, sights, sounds, people, food, colors, languages, climates, different interpretations on what "luxury" is, and the list goes on.
When we open our minds to travel and all that comes with it, we are letting ourselves grow. We are wired to grow, to learn, to do new things. Travel makes this possible.
When we travel in an elite or luxury fashion, we simply make the entire process of traveling more comfortable and convenient, although I am sure you can agree there is something to be said for the grittier side of travel.
Elite travelers know this. They also know that "luxury" can mean different things. Sure, it can mean staying at Relais & Chateaux properties and flying first class, but it can also mean exploring new places, trying new foods, experiencing new things, and so on.
At the end of the day, travel should be an extension and representation of who we are, what we are passionate about, and what we want out of life. Travel exemplifies us.
[Related: Entrepreneur Derek Notman on Reimagining Wealth Management]
Wealth
What does this word mean to you?
Is it just financial, how much money you have in the bank and investments? Or is it deeper than that?
What I have found working with many self-made millionaires is that their wealth is a byproduct of doing something they love and providing value to others.
They use their wealth to further what it means to them to live an amazing life. For lots of them this means traveling.
One's money is simply a tool. How we use this tool is up to us. The happiest wealthy people I know use their money to:
Take care of their family (in part by taking them on awesome trips)
Reinvest in their business and investments (so they can do more of what they love)
Make sure they are healthy (without our health we can't enjoy our wealth)
Travel in style (life is short, so why not travel in luxury?)
A lot of advisors I have met over the years tend to focus more on rates of return, products, and of course that thing we call "retirement". Sure, they are all important, but they are boring in comparison to how we truly want to use our money.
When we work with someone who is living the life we are living, there is a deep understanding that "retirement" is defined differently by those who are wealthy world travelers.
You have a choice on whom you work with when it comes to managing your wealth just as much as you have a choice on where to travel and in how much style to do it in. When the two are in lockstep, some really great things can happen.
Your best life today and tomorrow
More than anything this is a mindset. It's easy to always think about the future and how you will "do it when I retire". But what if you don't make it that far?
What I have found is that the wealthiest and happiest people know that they must live a life of intention. Wealth won't create itself. Flying first class doesn't happen by accident. Spending over $1,000 a night for lodging isn't an accident.
They are all byproducts of choosing to live an awesome life today and tomorrow.
Once we have the mindset of getting the most out of every day while also planning to do it for many years into the future, we find clarity. We find the path to where we want to go, both figuratively and literally, and then we simply go there, one step (or flight) at a time.
The intersection of all three
This is where the magic really happens. If we combine the benefits of awesome travel, robust wealth management, and being intentional in how we live our lives then we can find happiness and success like no other.
I love to travel. I am a Million Miler with Delta Airlines. I have been all over the world. I love to fly first class, stay at luxury accomodations, eat well, have fun, and experience new things.
I love to include my family with all of this, teaching my son what is possible by example, not theory.
I love creating and growing my wealth so I can further these ideals for me, my family, and my clients. And to that end I even created a blog, Tribe of Luxury, to help people live their best life today and tomorrow.
As I write this, I am in the midst of planning another international trip, looking to experience something new, indulge me and my family, and make sure my wealth continues to make it all possible.
Since I have already been to The Oyster Box with my family we are now thinking of checking out The Twelve Apostles on our next trip to South Africa.
Where will you go next? Is your mindset and money (and your advisor) doing all it can to help you realize your hopes, dreams and goals?
Thank you my friends, sending positive vibes your way.
Derek Notman
Derek Notman is registered as an Investment Adviser Representative, under Eagle Strategies LLC, a Registered Investment Adviser. Derek Notman is also a Registered Representative of NYLIFE Securities LLC, Member FINRA/SIPC, a licensed insurance agency, 999 Fourier Drive, Madison, WI 53717 (608) 827- 2104.
Tribe of Luxury, is not owned or operated by NYLIFE Securities LLC or its affiliates.
Neither Eagle Strategies, LLC, its affiliates nor Tribe of Luxury or its employees provide tax, legal, or accounting advice. Please consult your own tax, legal, or accounting professional regarding your particular situation.