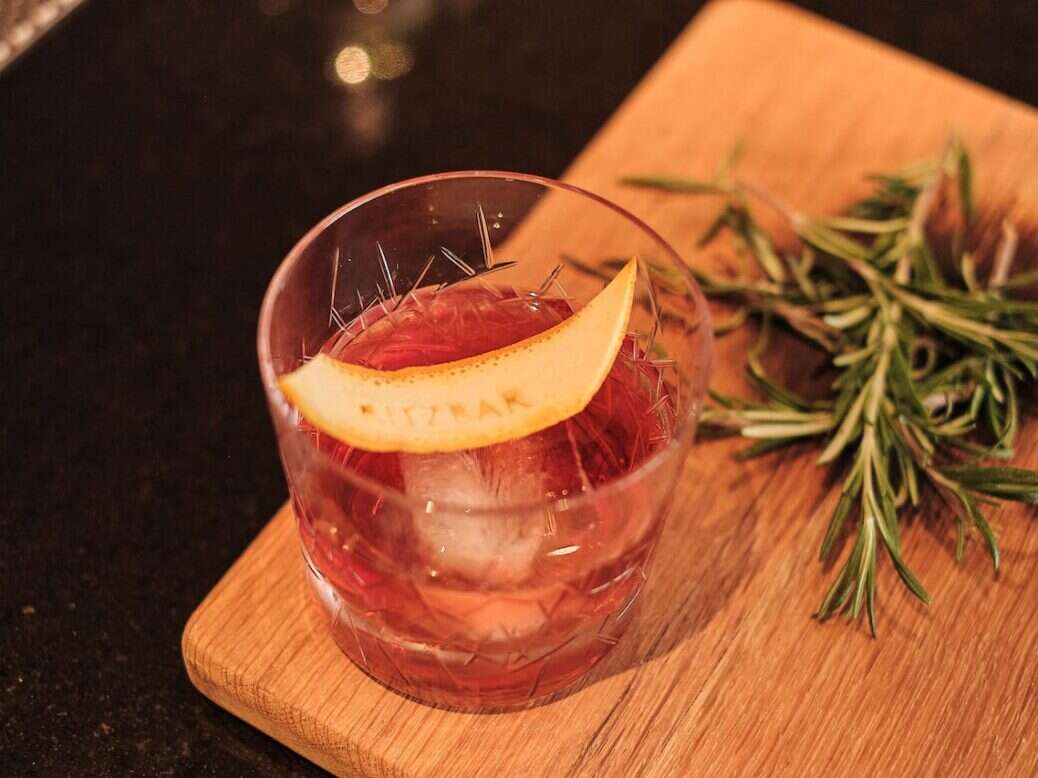 Make the most of high summer with this smokey, citrusy recipe from Four Seasons Hotel Ritz Lisbon.
The hotel is located right in the heart of the city; it sits across from the Parque Eduardo VII city park and is within close proximity to the Gulbenkian Museum and Castle of São Jorge.
A historic landmark within Lisbon, it was originally built in the 1950s when dictator António de Oliveira Salazar thought that the capital city had no suitable accommodations for important guests. 
[See also: The Best Cocktail Bars in Lisbon]
The hotel celebrates its history and position within Lisbon with a fun selection of activities. Opt for private yoga classes or surf lessons at the nearby beach in Costa da Caparica (a spot beloved by locals) or create your own memento by visiting the renowned Viúva Lamego tile-making factory and learn the centuries-old tradition of Portuguese tile painting. 
[See also: Inside The Ivens: Lisbon's Stunning New Hotel]
After a day exploring Lisbon, retreat to the hotel's stylish, sultry Ritz Bar. There's an extensive wine and signature cocktail list, as well as the 'Tales of Lisbon' cocktail series. New signature specials are presented each month that utilize local ingredients and celebrate the city and its culture. This recipe, the Lisbon Sunset, has the same glowing hue as the late summer sun and uses smoked rosemary for a unique flavor.
[See also: The Best Luxury Hotels in Lisbon]
The Lisbon Sunset by Four Seasons Hotel Ritz Lisbon 

Ingredients:

– 30ml Campari
– 30ml Tordiz 40 Year Old Tawny Port
– 30ml Tanqueray No. Ten
– Lemon zest
– Smoked rosemary

Method:

To smoke the rosemary, use a culinary torch to carefully light the rosemary on fire. Wait for the flames to die down, until the rosemary is smoldering. Place the glass upside down on top of the rosemary. Add the Campari, Tordiz and Tanqueray No. Ten to a shaker and shake. Take the glass that was housing the rosemary and pour the shaken ingredients over ice. Garnish with a lemon zest and smoked rosemary.