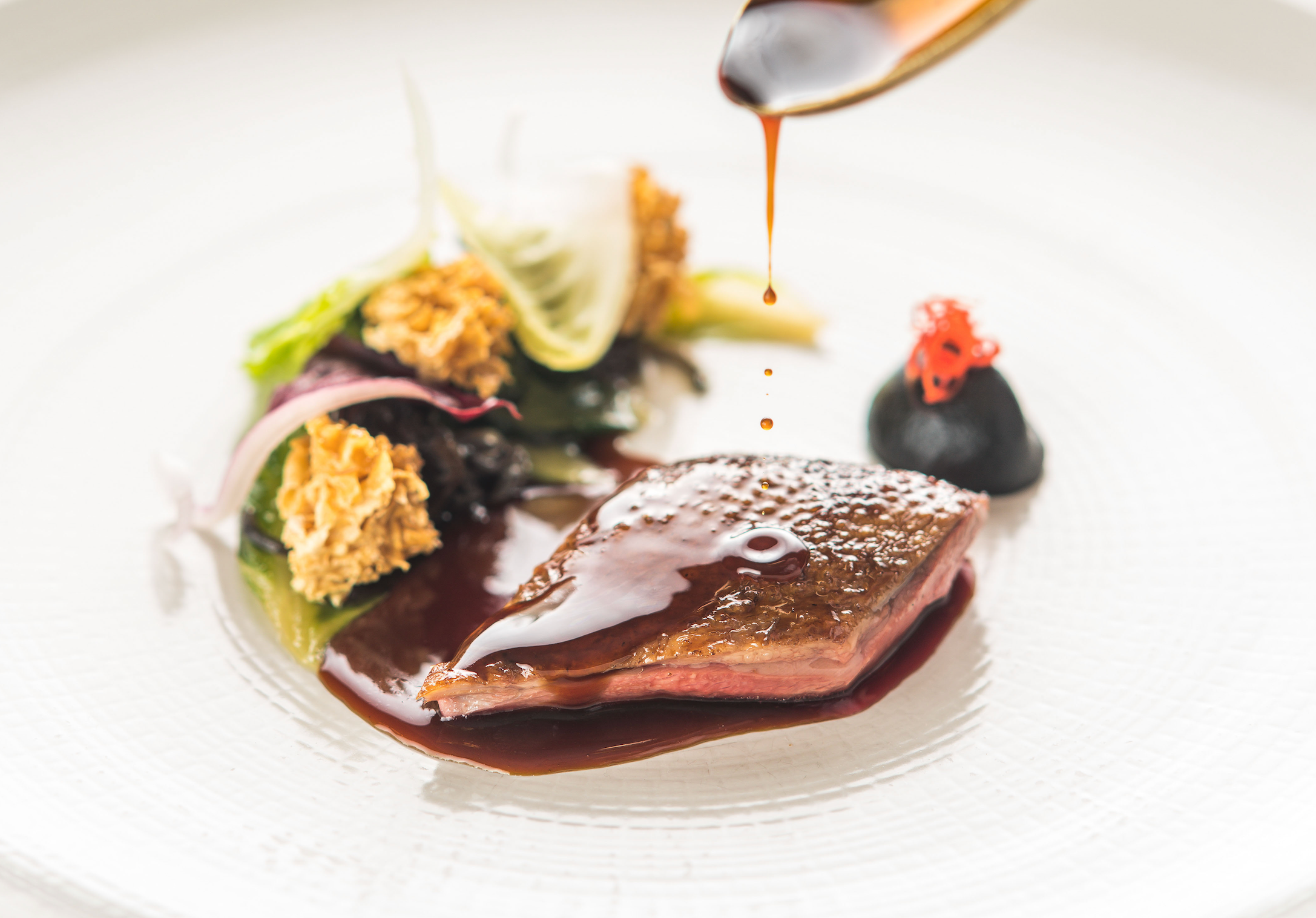 There is something special about a grand English country house restaurant on a summer's day. For a variety of reasons, England has preserved more of its grand aristocratic houses than most. Some of them have been converted into restaurants or hotels, where you can eat like a lord. Here are six of the very best that you can take a weekend break at.
At the Victorian-era Pennyhill Park near Ascot, the vast grounds contain a spa and golf course as well as rooms and a restaurant. The kitchen is headed by chef Matt Worswick at The Latymer restaurant, which in 2017 was awarded a Michelin star. I particularly enjoyed a dish of lobster with spiced crab and an elegant chocolate delice dessert there.
Northcote in the Ribble Valley dates back to 1716, though it has been a hotel since 1972. Its kitchen serves the Michelin starred cuisine of Nigel Haworth and Lisa Goodwin-Allen. The food here has modern touches but is rooted in classical technique and is based on fine ingredients, with dishes like guinea fowl in a brioche crumb with girolle mushrooms and gooseberries grown in the garden of the property.
Whatley Manor near Malmesbury was originally a farmhouse but now operates as a hotel; it has extensive and particularly pretty gardens. In its kitchen, chef Niall Keating creates creative Michelin starred dishes, such as risotto with scallop and a kim chi glaze, that draw on his extensive cooking experience abroad.
Moor Hall in west Lancashire was built in the 16th Century, and has five acres of grounds that chef Mark Birchall makes the most of to grow ultra-local produce for use in the kitchen. His food, such as Holstein Friesian beef with celeriac and mustard, was awarded two Michelin stars in the 2018 guide.
Perhaps the grandest of all is Cliveden in Berkshire. Originally the 17th Century hunting lodge of the Duke of Buckingham, Its summerhouse is infamous for being where former Secretary of State for War John Profumo met model Christine Keeler. Their affair almost brought down the Harold Macmillan government due to Keeler's simultaneous relationship with a Soviet spy. It has hosted many famous chefs over the years and serves classical French food in a grand dining room looking out over the grounds.
My personal favourite is Hambleton Hall on Rutland Water, a 19th Century building that is now a hotel. It has retained a Michelin star there since 1983, and its head chef Aaron Paterson serves appealing and technically skilful dishes. You might enjoy delights such as poached langoustines in tomato essence or guinea fowl with chanterelles and peas. Your meal is complemented by a lovely view down over the garden and the water beyond.
England has some lovely countryside retreats and you can eat very well indeed while appreciating the beauty of the setting. Oscar Wilde once famously said: "Anyone can be good in the country. There are no temptations there." However, as we have seen, that is no longer true.