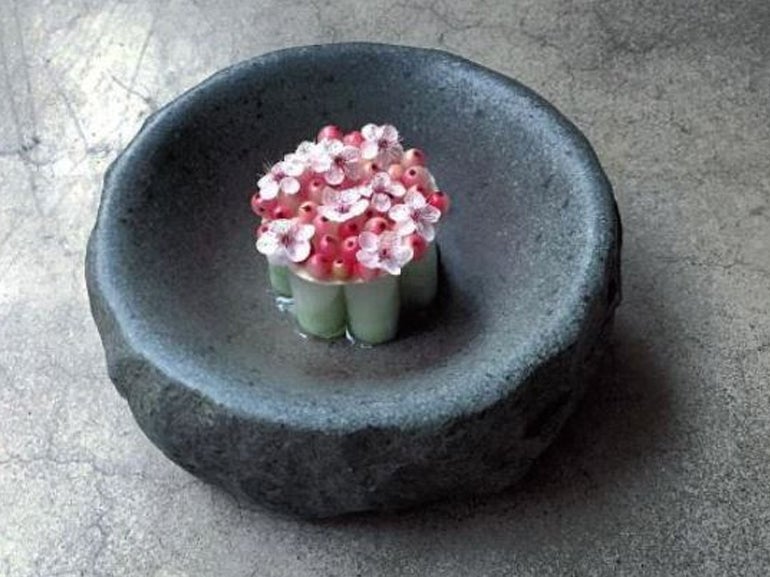 It's in recent years that Santiago's dining scene has flourished with notable chefs striving to champion modern Chilean cuisine and the nation's distinct food heritage. From savoring what is considered to be some of Latin America's most accomplished cuisine to dining with a view, these are the five best restaurants in Santiago.
Boragó
Listed among the world's best restaurants, Boragó is celebrated for its contemporary Chilean cuisine, fusing a focus on nature with chef Rodolfo Guzmán's innovative cooking techniques. In a dining space that reflects the style of cuisine served here, through its contemporary design and integration of natural materials, diners are given an insight into Chile's culinary identity. By using produce from Chile's biodiverse environment and drawing on the country's native culture, Guzman creates seasonal tasting menus that tell a story of the people and land.
Restaurant Ambrosia
Another of Santiago's internationally renowned restaurants, Ambrosia serves high gastronomy in a laidback, convivial setting within a residential neighborhood of the city. Chef Carolina Bazán is behind the cuisine here, infusing inspiration she's taken from countries such as Peru, Brazil and Italy into the menu. Fresh produce is used in harmony with the seasons, and while the menu changes daily, diners can expect to have dishes like quail with porotitos (Chilean stew) puree and duck consommé, or 26-hour cooked wagyu.
Terraza
Providing a view across the city's skyline as well as a menu of contemporary Chilean cuisine, this restaurant on the terrace of the W Santiago is one of the city's most appealing dining spots, and one that's especially atmospheric after dark. Led by executive chef Jean-Paul Bondoux, the kitchen puts out hearty meat dishes, casual fare with international influence and an array of seafood options, from sea urchins and Chilean abalone to local oysters. All of this is savored with the restaurant's hand-picked selection of Chilean wines.
Restaurant 99
By taking an array of Chilean ingredients, chef Kurt Schmidt and his team cook up modern plates incorporating produce that's presented in a variety of different forms, from its raw state to a powder or foam. In a casual dining space, guests are served lunches of traditional Chilean fare, and given the choice between two different tasting menus each evening, with or without wine pairing. These menus could include plates like lamb tongue on a cauliflower puree with prunes and caramel, or carrot sorbet with coconut foam and caramelized peanuts. The wine is mainly sourced from small producers who place the focus on natural and biodynamic wine.
Peumayen
The casual restaurant Peumayen attracts particular attention for championing native Chilean cuisine, the country's traditional cooking techniques and ingredients from the surrounding land. This makes the restaurant especially well suited to anyone looking for an insight into the nation's culinary roots. Through extensive research the team cooks up refined versions of dishes with a story, within a relaxed but elegant setting.