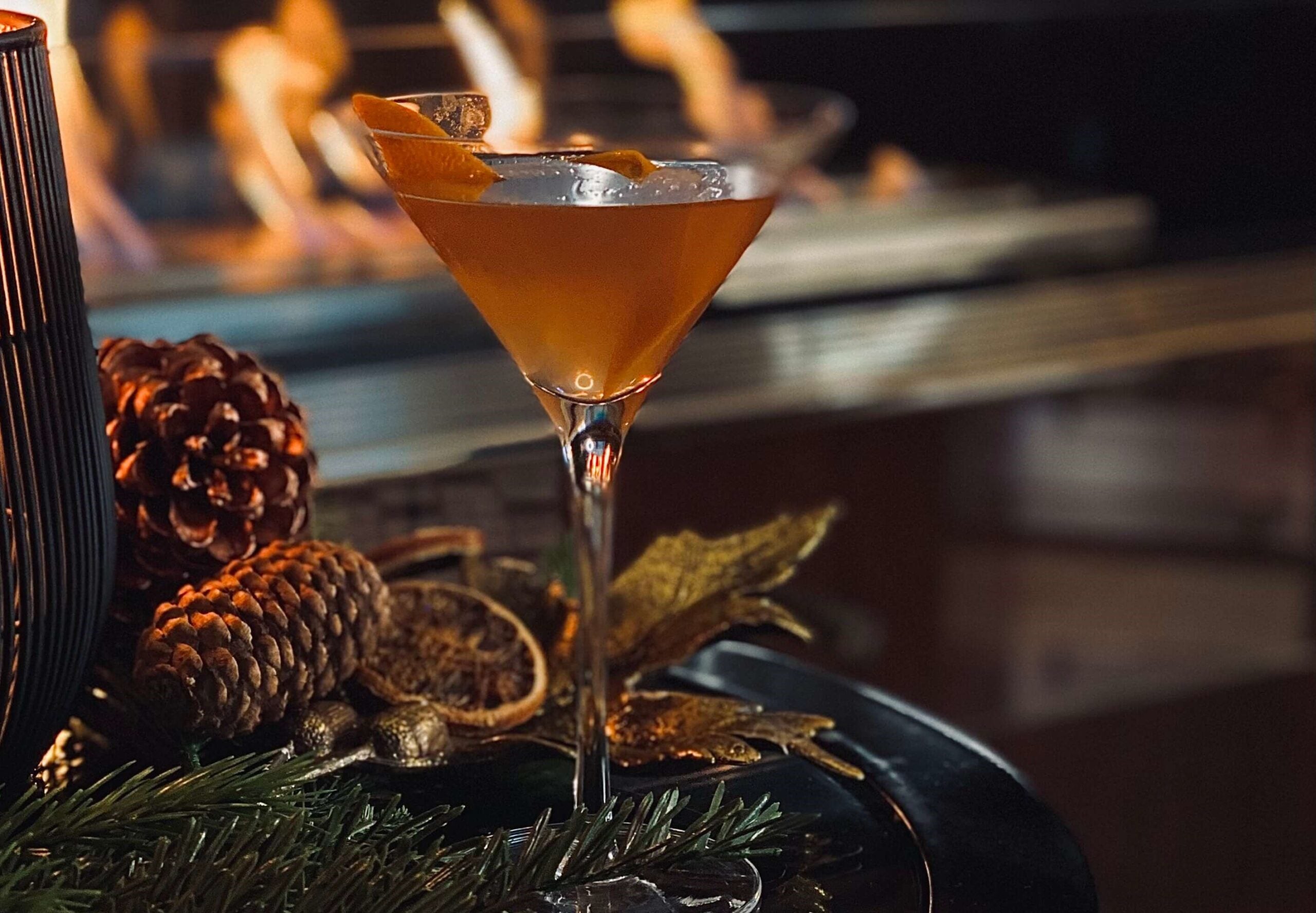 To celebrate London emerging from its second lockdown in time for the holiday countdown, BAR 45 at 45 Park Lane has launched a new menu of festive-themed cocktails, adding a Christmas twist to the much-loved classic negroni.
Born from a happy accident at an Italian bar in 1919, the simplicity of a negroni makes it a favorite for bartenders across the world hoping to add their own twist on a classic cocktail. With orange being the usual garnish, adding a spiced festive touch to the archetypal recipe is always a winning combination.
Part of the Dorchester Collection, BAR 45 has become famous for its negronis, serving up a celebrated negroni trolley to its host of loyal guests. Featuring a warm Mulled Negroni infused with spiced tea, a Gingerbread Negroni with a touch of hazelnut and the Mince Pie Negroni complete with spiced fruit-infused gin, the new menu is full of warming festive flavors.
Of course, as much as we'd all like to, not everyone can visit 45 Park Lane this Christmas. To help transport a taste of Mayfair's BAR 45 to your home this holiday season, the team of talented mixologists has shared the recipe for the Christmas Cake Negroni, which expertly captures the flavors of the zesty spiced dessert with notes of cinnamon, vanilla and orange.
Ingredients:
5ml Cointreau
3ml Maraschino
40ml Gin
20ml Cinnamon-vanilla syrup
3 Drops of orange bitter
Orange peel to garnish
Method:
Fill a cocktail shaker with ice and add all of your cocktail ingredients. Close and shake well for six to eight seconds. Using a strainer, pour the cocktail into your chosen glass (BAR 45 recommends a martini glass). Squeeze an orange peel on top of the drink, twist it and drop it into the glass.
See more Cocktail of the Week recipes here.