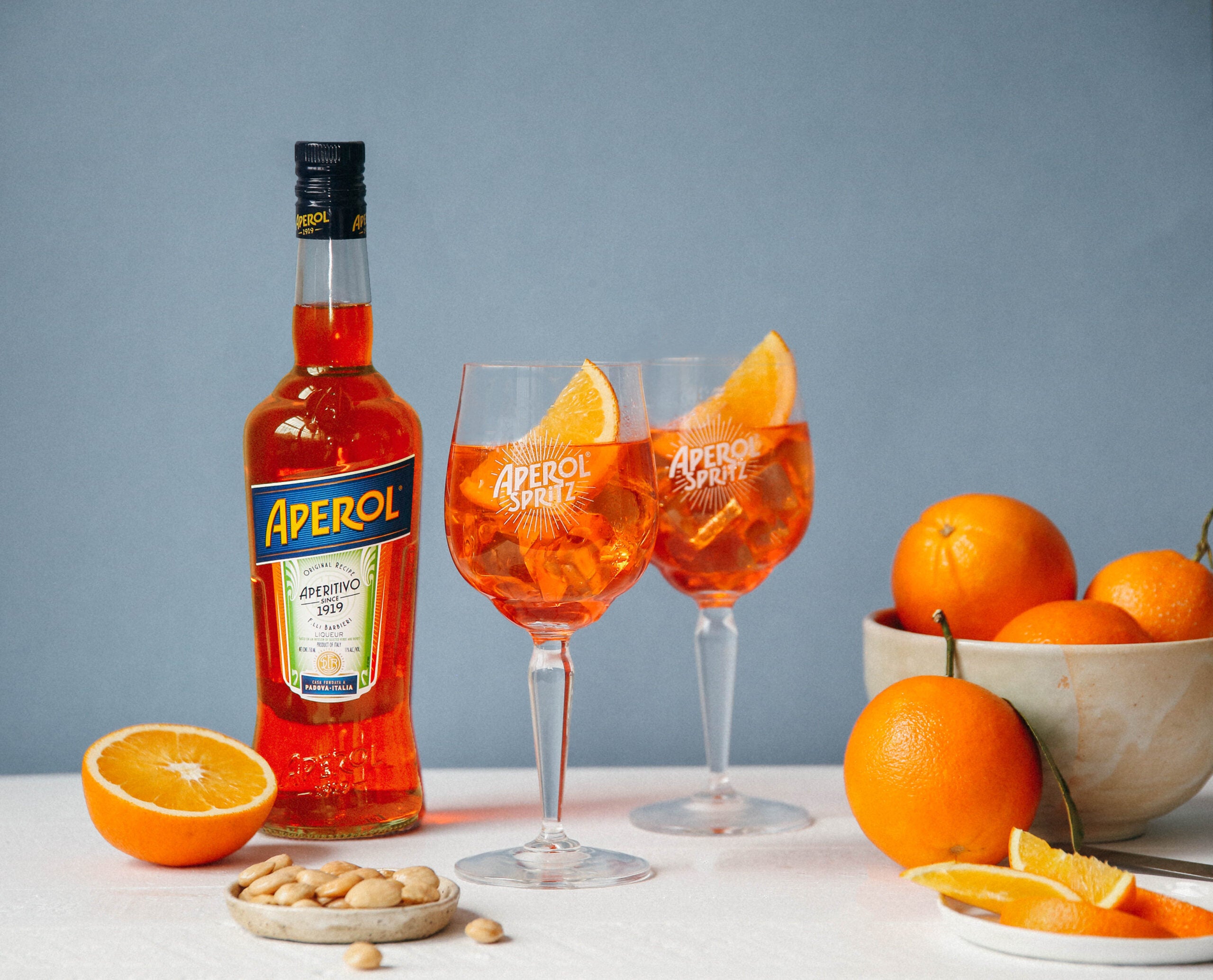 Few drinks represent summertime better than Aperol. The iconic Italian aperitif is usually enjoyed as a spritz on a hot day in the sunshine, but there are a number of ways to elevate the drink further. The Aperol Spritz Perfect Serve takes your summer sundowner to the next level with the luxurious addition of sparkling wine.
Ingredients
– Ice Cubes
– Chilled Prosecco
– Aperol
– Soda
– Slice of Orange
Method
In a glass full of ice, combine Prosecco followed by Aperol in equal parts. Add a splash of soda and garnish with an orange slice.
Another Round, Another Rally
The recipe is incredibly simple and allows you to enjoy a perfect Aperol cocktail at home, bringing some timely joy to those who have no idea when their favorite cocktail bar might reopen. The Covid-19 pandemic looks like it could keep the doors closed for the foreseeable future and the entire hospitality industry faces an uncertain future.
Campari America and its family brands (including Aperol) have also recently contributed $1million to Another Round, Another Rally, a nonprofit that raises emergency funds for hospitality workers to support bartenders who are facing economic hardship navigating the current Covid-19 crisis.
This week also saw Aperol's own #TogetherWeToast initiative, a social campaign focused on sharing good news about those who are lifting each other up and spreading positivity to others. Aperol invited its online community to share a "Virtual Toast" celebrating a family member, friend, or even a perfect stranger who is helping bring joy to others during this time.
For every tagged picture posted between May 21 through June 4, Aperol donated $5 towards Another Round, Another Rally with a commitment to donating at least $50,000 to the cause.
See our full Cocktail of the Week selection here