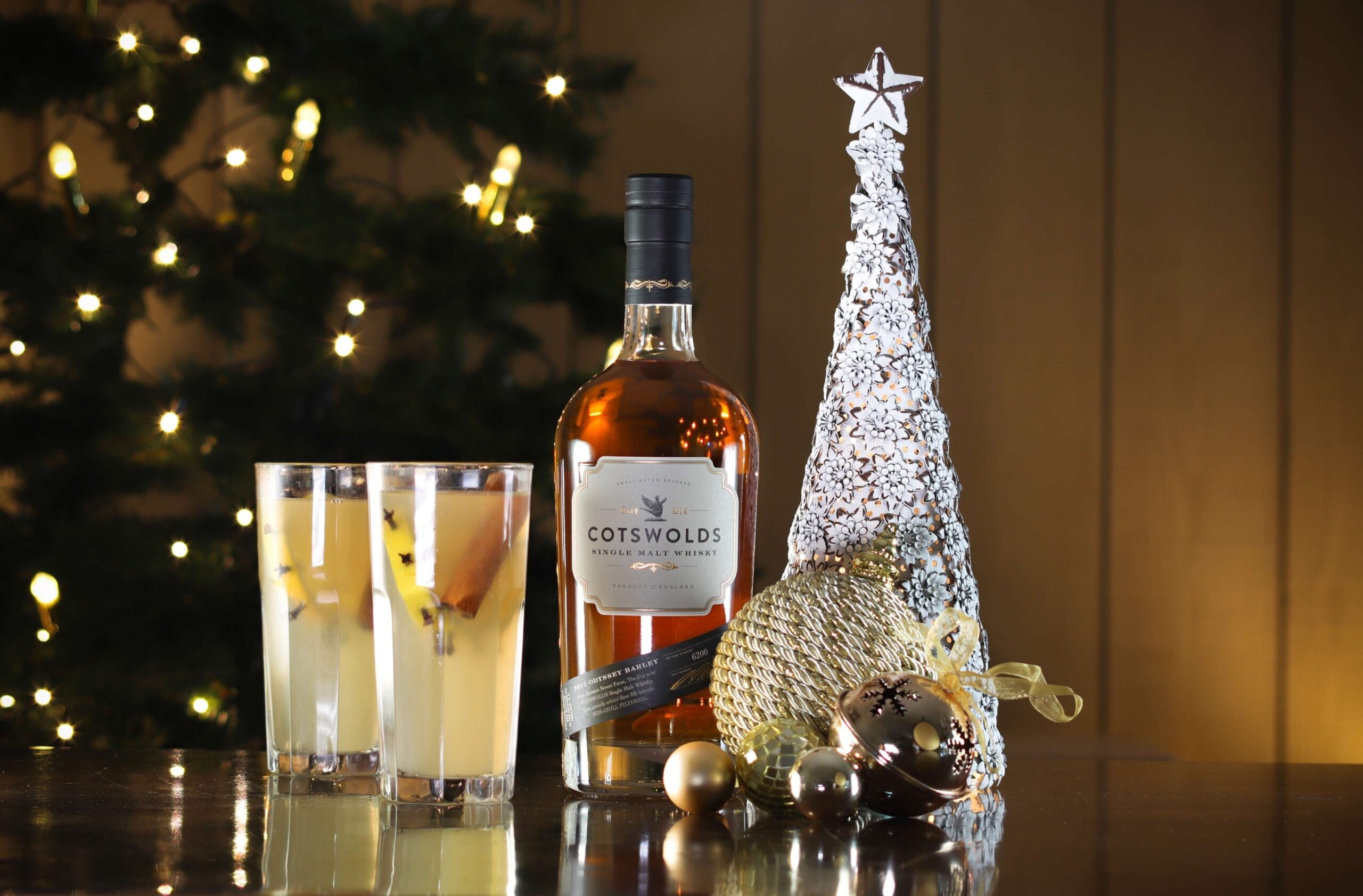 Distilled and bottled in the heart of the British countryside, the Cotswolds Single Malt Whisky lends itself perfectly to a comforting Hot Toddy, with inviting notes of honey, orange and dark sugar.
Cotswolds Distillery's award-winning whisky is the first whisky to be distilled in this part of the UK, and is proudly made using locally sourced ingredients, from village spring water through to barley grown in the Cotswolds. The production process is equally as strict when it comes to detail and authenticity, using traditional equipment and methods.
Although some recipes recommend rum, whisky is the traditional liquor in a Hot Toddy. Synonymous with cold winter nights, the cocktail's delightful mixture of whisky, lemon and honey will warm you to the core. Typically enjoyed before bed, a Hot Toddy promises a restful night's sleep and to relieve symptoms of a cold or flu.
Created by Cotswolds Distillery's resident bartender, The Cotswolds Hot Toddy keeps it simple, calling for just cloves and cinnamon in addition to the staple ingredients. However, if you're looking for a real health kick, a dash of ginger will do the trick.
Ingredients
– 2oz Cotswolds Single Malt Whisky
– 1/2 oz lemon juice
– 2 tsp honey
– 1/2 cup hot water
– Lemon
– Cloves
– Cinnamon stick to garnish
Method
Slice the lemon, and stud the rind with cloves. Add to a heat-proof glass, along with the whiskey, honey and lemon juice.  Top up with hot water and stir until the honey has melted and the spices have infused. Garnish with a cinnamon stick.
See more of our Cocktail of the Week recipes here.