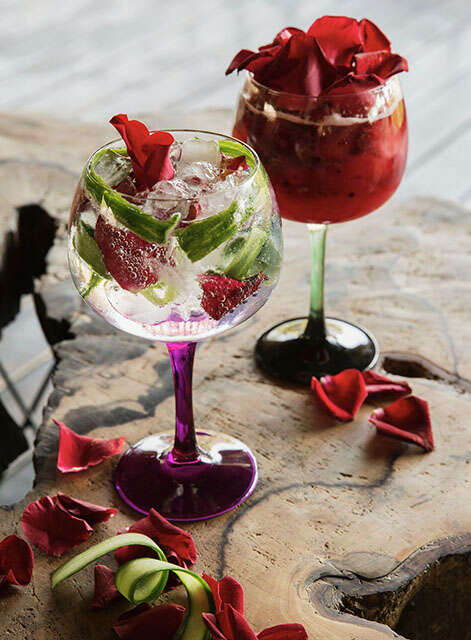 It is quite hard to beat a good gin and tonic. Refreshing and crisp, it is a firm favorite for a reason. This libation is easy to create and is almost too pretty to drink — a definite crowd pleaser at your next cocktail hour.
This gin cocktail recipe comes from Sabi Sabi Game Reserve, located deep in the African bushveld, within the renowned Greater Kruger National Reserve. The award-winning private reserve is home to four exceptional safari lodges — Selati Camp, Bush Lodge, Little Bush Camp and Earth Lodge.
The reserve is home to the 'big five' (buffalo, elephant, lion, leopard and rhino). It also counts cheetah and wild dog as its residents, as well as hundreds of other animals, birds, and flora and fauna — many of which are indigenous to the area. Sabi Sabi has sterling conservation practices in place to protect these magnificent animals and has a philosophy based on two principles. The first deals with the need to conserve the wilderness in order to provide a sanctuary for flora and fauna. The second is the belief that Sabi Sabi must be a true example of eco-tourism, joining tourism with conservation and wider community initiatives. 
Most of the trackers are local Shangaan people and have a vast wealth of knowledge about the bush and all the wildlife and plant species that call it home. Guests can head on a bush walks as well as morning and evening game drives.
Sundowners are as intrinsic to a safari vacation as the game drives, so naturally this gin cocktail recipe recommends a curated craft gin, Cape Town Dry.
[See also: The Best Cocktails for National Rum Day]
Ingredients:
Your preferred Gin (Sabi Sabi recommends South Africa's curated craft gin, Cape Town Dry)

Tonic water

Cucumber

Rose petals

Crushed ice  
Method:
Choose your favorite gin and preferred tonic. Pour your preferred measure (ours is a double). 
Take your cucumber and cut it in half lengthways (be sure to de-seed) and then peel three cucumber ribbons using a peeler. Fill your glass about ¾ of the way with crushed ice. Place the cucumber ribbons on top of the ice. Pour in your gin, then the tonic water. Give it a gentle stir and then add the rose petals on top.