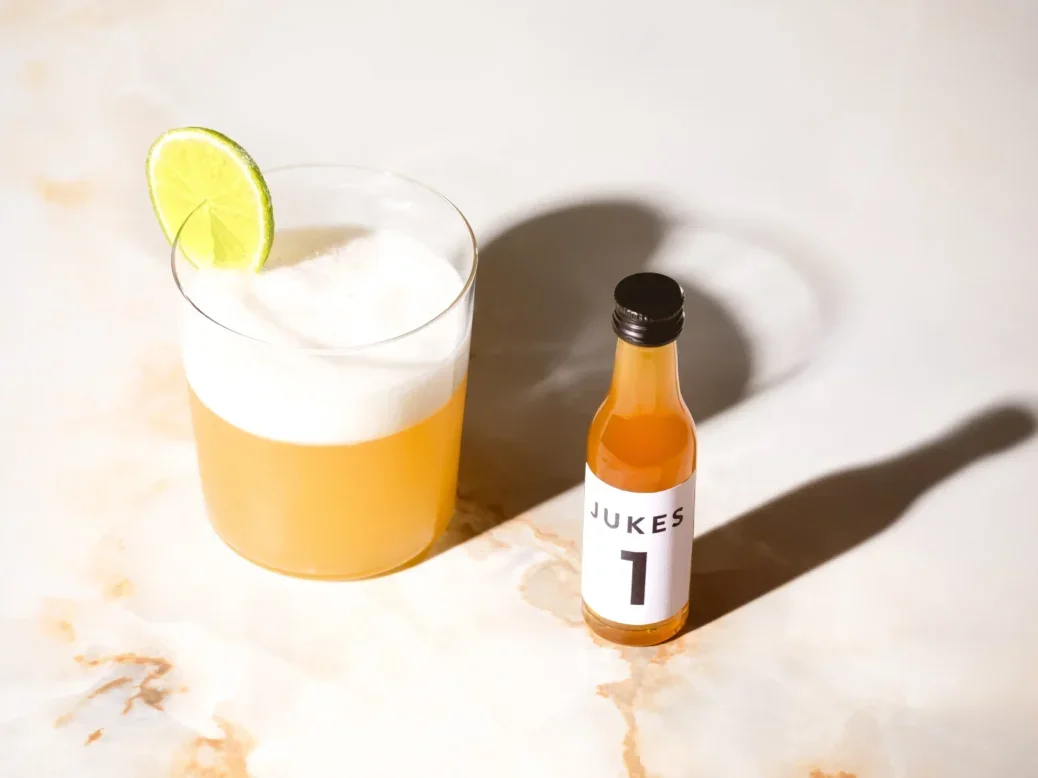 Cutting back on alcohol consumption can feel like a chore. Whenever I've tried to go for a low/no alcohol cocktail, they are often sugary concoctions that don't quite hit the spot. In the past few years, however, a number of no/low alcohol brands have entered the market that give the real stuff a run for its money. 
And, if you're going to opt for a booze-less beverage, you want something that has the same satisfying qualities as a good glass of wine or a decent cocktail. 
Matthew Jukes, the creator of Jukes Cordialities, is more than up to the task of creating an alcohol-free alternative: Matthew has been a wine writer and taster for over 30 years. Throughout his career, he has penned 14 wine books, hosted wine television shows, and contributed to a BBC wine-themed radio show for four years. 
He was even crowned Honorary Australian of the Year in 2022 for his expertise on Australian wine (and he is in good company — other Honorary Australians include Sir David Attenborough and Rick Stein). 
The Jukes range consists of five flavor profiles which are designed to be mixed with still, sparkling or tonic water. Each flavor is created by layering fruit, vegetables, herbs, spices and flowers which are then macerated in organic apple cider to bring forth a particular character. 
Jukes 8, for example, is the 'Rosé.' The peachy-pink-colored beverage has a flavor based on melon, pomegranate, pear, rhubarb and apple. The palate is firmly dry and very long. Jukes 1, or the 'Classic White' has a theme of peach blossom, cucumber, plums, tart apples and pineapple husk. Jukes 1 is the ingredient for this week's Cocktail of the Week, the Jukes Sour. 
The latest addition to the Jukes collection is the Sparkling Pinot Noir. One morning at Jukes HQ in Battersea, London, a neighboring business (sommelier-turned-winemaker Sergio Verrillo) was crushing Pinot Noir bunches. Matthew asked for a bucket of grape skins that were about to be discarded. Fast forward a year later, and Matthew brought several tonnes of discarded Pinot Noir grape skins from a famous English winery to create the Sparkling Pinot Noir. 
Ingredients:
Jukes 1

1 egg white

1/4 lime squeezed

50ml apple juice

Crushed ice

Thin slice of lime (for garnish)
Method:
Pour Jukes 1, lime juice, apple juice, egg white and crushed ice into a cocktail shaker.
Shake vigorously for 30 seconds, then strain into a tumbler glass. Garnish with a slice of lime.