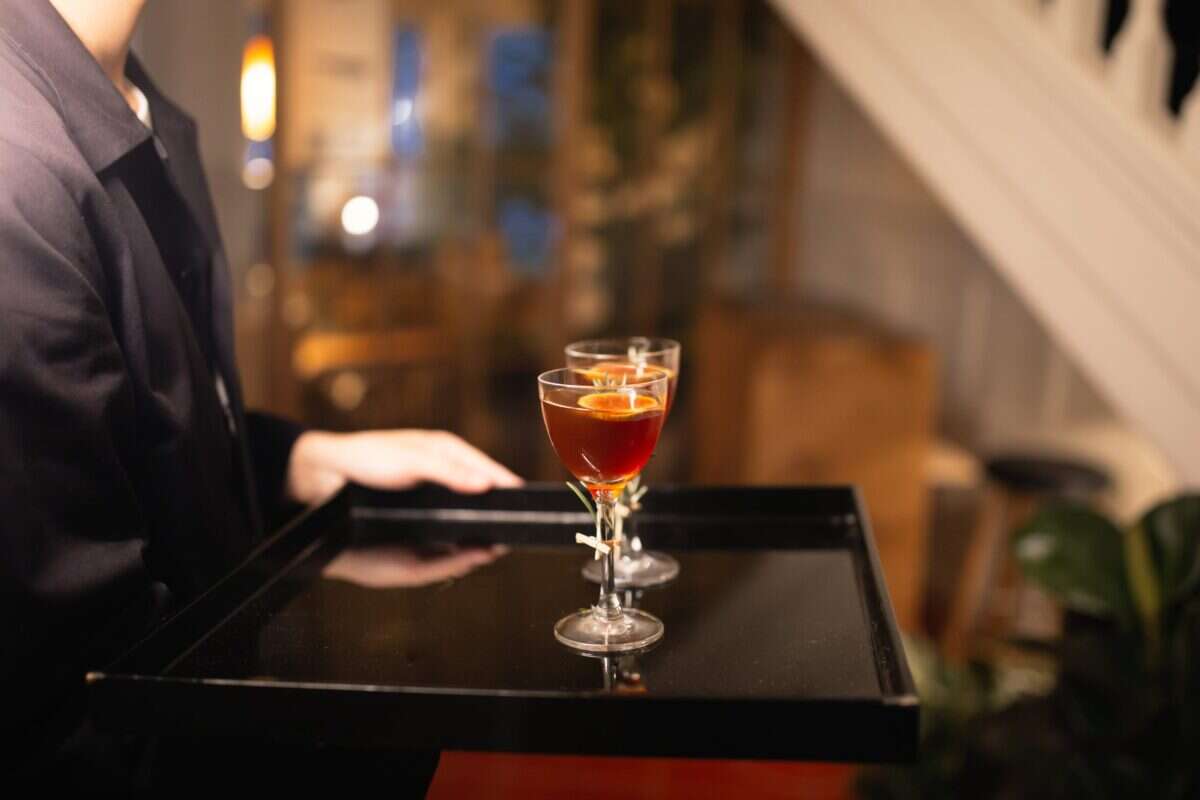 Just outside Edinburgh lies the Bonnington Estate, a Jacobean Manor House surrounded by a beautiful 100-acre sculpture park scattered with works from renowned artists, including Antony Gormley and Anish Kapoor. This idyllic setting is the inspiration behind the recently launched luxury vodka brand, X Muse (pronounced 'tenth muse').
The company's name derives from one of the sculptures in the collection by Scottish poet and artist, Ian Hamilton Finlay, of the Archaic Greek poet Sappho, hailed by Plato as the 'tenth muse' of Greek mythology. Two varieties of UK-grown heritage barley (Marris Otter and Plumage Archer) are blended with water drawn from the ancient aquifer beneath the sculpture garden to create a smooth, rich vodka that can be sipped as well as stirred.
With Christmas fast approaching, we've been on the lookout for a festive tipple to share with family and friends over the holiday season. So when X Muse collaborated with Glasgow-based artist, Alberta Whittle, and mixologist, Russell Burgess, to create a fig-based cocktail, our ears pricked up.
Elevating the humble fruit beyond the realms of traditional figgy pudding, Kithship Rituals makes use of Edmond Brittotet's premium Crème de Fig liqueur giving the cocktail a golden amber hue and authentic fig taste with a delicate hint of spice. This rich, syrupy flavor is carefully balanced with rosemary, ginger and lemon for a refreshing serve that tastes like Christmas in a glass.
Reflecting on the inspiration behind Kithship Rituals, Whittle says: "My muse is kithship. After so long apart, the dream of toasting with friends and loved ones nestles in my heart. The time for celebrations, wakes and invocations is now, urgently reminding me that communion with kith and kin is long overdue. Feeling the desire to call forth revelry as stolen time, topsy-turvy power from below, the flavors of this cocktail are muddled with figs, ginger, rosemary and citrus."
Ingredients: 
1.7 oz X Muse vodka
1.7 oz fig, rosemary and ginger syrup
Garnish: Rosemary and fig (attach rosemary to stem with mini peg, slice fig thinly across its equator)
Method: 
Fig, rosemary and ginger syrup: Mix 20ml of rosemary water (approx. 1 sprig per 100ml, boil for 5 minutes) with 5ml Gimber ginger concentrate, 10ml Koutsogiorgakis fig syrup, 10ml Briottet Crème de Figue and 5ml sugar syrup.
Stir down both ingredients and pour into a chilled Nick and Nora glass.
See more Cocktail of the Week recipes here.