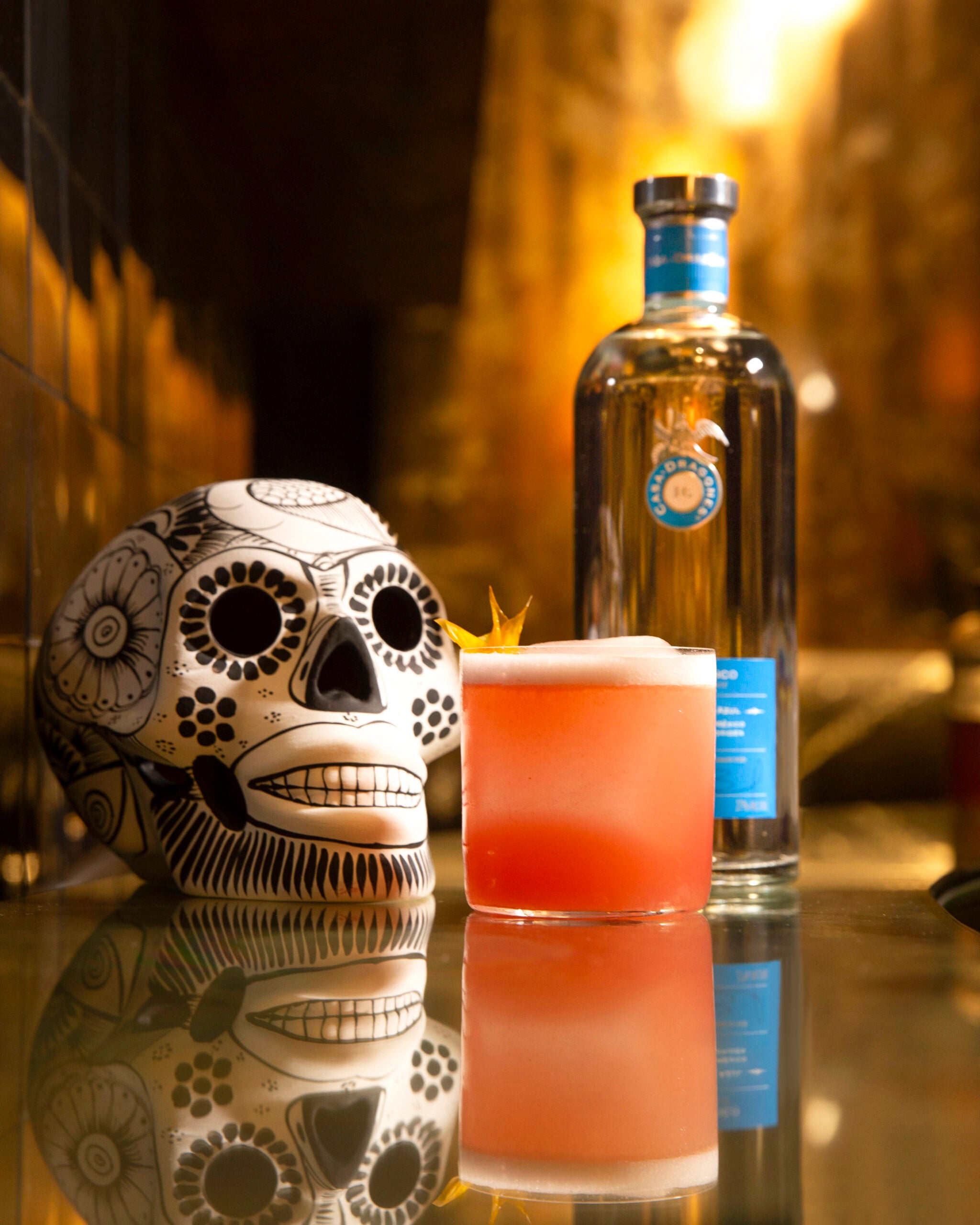 As with all celebrations this year, your Day of the Dead party is likely to be a little more subdued than usual. However, even the smallest of celebrations deserve to be accompanied by a delicious tequila cocktail. For this week's Cocktail of the Week, we present the La Catrina, featuring Tequila Casa Dragones Blanco.
Lovingly crafted by small-batch producer, Tequila Casa Dragones, Tequila Casa Dragones Blanco is a 100% Blue Agave tequila, that delivers the true essence of agave through an innovative process that focuses on purity for a crisp, smooth taste. Each bottle produced by Tequila Casa Dragones is created by hand and individually numbered and signed, hallmarking their commitment to quality.
The La Catrina cocktail pays homage to the iconic female figure that has come to symbolize the Mexican celebration, which sees families come together to remember departed loved ones. Crafted especially for Día de Muertos by expert mixologist Luis Franklin Hernández, the La Catrina is the perfect way to celebrate this traditional Mexican holiday.
Ingredients
– 2 oz. Tequila Casa Dragones Blanco
– ¾ oz. Lime Juice1 oz.
– Pumpkin Syrup
– 2oz. Aquafaba (Chickpea Water) with Plum Juice
– 4 Drops Marigold-Tangerine Bitters
Method
Combine all ingredients and shake with ice. Single strain into a pre-chilled rocks glass over one large ice cube.
See more Cocktail of the Week recipes here.