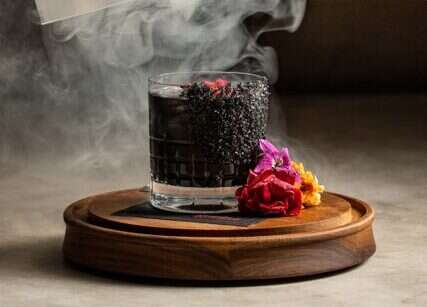 First opened in 1929, the Arizona Biltmore has had quite the history. 
Two brothers, who moved from Phoenix to Chicago, had a dream of taking guests on tours of the city to see the famous landmarks. They had a fitted-out Dodge truck, dubbed 'The Wonder Bus,' and used it for the tours. It was a huge success, and so the brothers realized that Arizona was a tourist destination in its own right. 
The hotel opened in 1929 to much fanfare. The opening night gala was stretched to a three-night affair to accommodate all the guests. Since its opening, the resort has hosted a number of famous faces. Ronald and Nancy Reagan honeymooned in one of the cottages; Marilyn Monroe was apparently a big fan of the Art-Deco pool (which is often referred to as 'Marilyn's Pool'). 
Arizona Biltmore is also the place where the Tequila Sunrise was invented. Bartender Gene Sulit responded to a guest's request for a new drink that could be enjoyed at poolside. Sulit mixed Hornitos Plata tequila, Crème de Cassis, fresh squeezed lime juice and Club Soda and so the Tequila Sunrise was born. 
So it's no surprise that tequila features heavily on the cocktail menu at Renata's Hearth, one of the hotel's restaurants. The Latin-influenced eatery's signature cocktail is the Los Muertos — a serrano-infused reposado tequila with activated charcoal, agave, lime juice and black lava salt.
[See also: Victoria Blamey Goes Solo at Mena in New York City]
Ingredients:
2oz serrano pepper-infused Reposado Tequila (see instructions below)

1oz fresh lime juice

.75oz Agave

2 pinches of powdered activated charcoal
Method:
For the infused tequila, take one 750ml bottle of Resposado Tequila. Cut serrano peppers into halves, then place into a sealable food safe container. Make sure to include the pepper's seeds. Pour the entire bottle of tequila into the container and let sit overnight.
To make the cocktail, add all ingredients into a mixing tin, shake vigorously and pour into a black lava salt rimmed glass.
See more Cocktail of the Week recipes here.