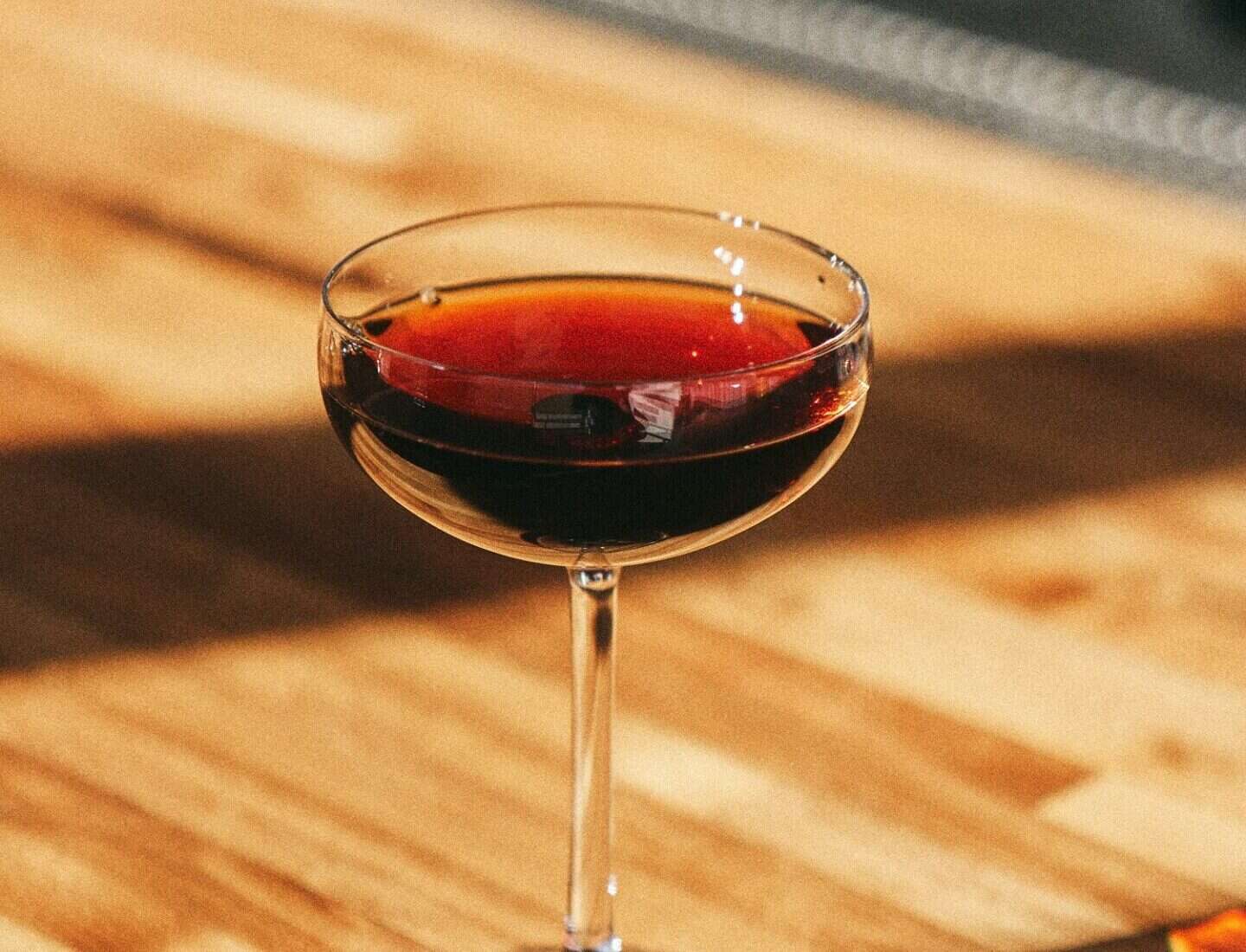 This Cocktail of the Week is the Moons and Spoons from Bulrush – a St. Louis restaurant doing things differently. Under the lead of head chef (and head forager) Rob Connoley, Bulrush is committed to foraging for local ingredients that are hyper-seasonal, only collecting exactly what is needed and nothing more, lending to a menu that is at the forefront of sustainability.
In Nordic countries, foraged ingredients have become a menu staple at most fine-dining restaurants. However, the trend of chefs' actively sourcing wild produce on a minute scale and guiding their daily offering on what they find has yet to break the mainstream in the US. Bulrush's unique approach to foraged fine dining celebrates not only wild produce but also the traditions of Ozark cuisine that date back some 200 years in America's history.
[See also: The Best Chefs to Follow on Instagram During Lockdown]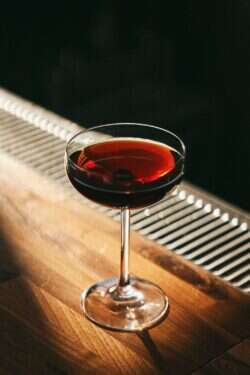 Bulrush's commitment to foraging only what is needed goes a substantial way in its strive for zero-waste operations. The kitchen proudly produces around just five gallons of waste per week – a minuscule amount compared with the 50-plus gallons that some standard restaurants see each night. The waste it does produce is reinterpreted wherever possible; food scraps are sent to the restaurant's bar, where they are reimagined as inventive cocktail ingredients, and in the unusual event of this not being possible, food waste is sent to the compost heap.
As you would expect, Bulrush's bar program is impressively innovative. In addition to repurposing food waste, the Bulrush bar team incorporates unique local ingredients like pawpaws, spicebush and okra into the cocktail menu, with unlikely concoctions such as nettle cordial, chanterelle mushroom whiskey and butter-washed rum to be expected. To ensure that seasonal ingredients are available all year round without compromising the Bulrush ethos, the team ferments and pickles certain produce in advance.
An additional challenge arrives in the form of Bulrush's commitment to only using ingredients that are grown locally in the Ozark area, which – somewhat inconveniently – doesn't include citrus fruits such as lemon. However, ever the innovators, Bulrush uses homemade vinegars to provide the necessary sour element in its cocktails.
The Moons and Spoons cocktail, which is currently available on Bulrush's ever-changing menu, showcases the sweet, tangy flavors of persimmon fruits, which are in season from October to February, making this month your last chance to enjoy them sustainably until fall.
Ingredients:
1 oz brandy
0.25 oz persimmon syrup*
0.25 oz allspice dram
0.5 oz nocino (walnut liqueur)
0.25 oz orange liqueur
A couple of dashes of Angostura bitters and one brandied or maraschino cherry for garnish
Method:
*To make the persimmon syrup: Peel half a fresh persimmon and cut into small cubes. Add to 7 oz of simple syrup, which can be store-bought or homemade by boiling a 1:1 mixture of sugar and water in a pot until the sugar is dissolved completely (chill in the fridge until ready to use). Simmer the chopped persimmon and simple syrup together for 10 minutes until fully stewed. Allow to cool and fine-strain. Store in the fridge until ready to use.
Stir all ingredients in a mixing glass with ice before straining into a chilled coupe.
See more Cocktail of the Week recipes here.