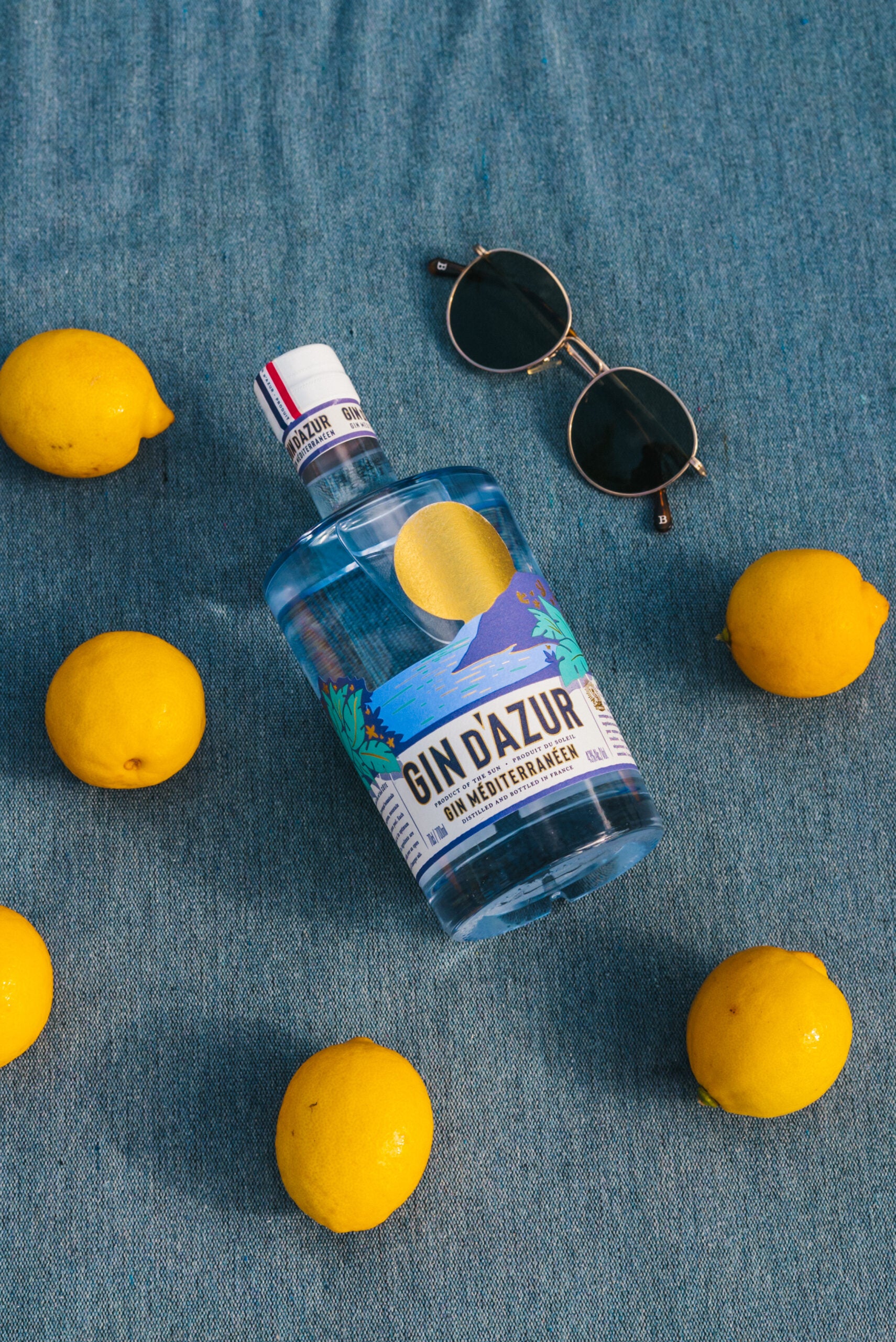 One of the most evocative places on Earth, think of the South of France and you'll likely think of fragrant lavender fields, rolling vineyards and the glittering Mediterranean sea; a much-loved destination of the jet set and glamorous bohemians.
Gin D'Azur is, essentially, the South of France in a bottle. It is inspired by the famed beaches of the Côte d'Azur and sublime landscapes of Provence. 
As such, the gin is created using botanicals from the region: lavender, thyme, rosemary, marjoram, mountain savory, star anise and Sel de Camargue (a hand-raked and harvested sea salt from Provence). Citron de Menton also features — a speciality lemon that is so cherished that it even has its own festival to celebrate its production. 
[See also: Sustainable Whisky and Spirits for Eco-Conscious Drinkers]
Each botanical is harvested at its aromatic peak and then distilled separately in copper stills over an open flame. The gin is produced at family-run Distillerie Merlet in Saint-Sauvant, Cognac. The result is herbal and crisp, with delicious hints of lavender and lemon. 
The gin celebrates all that is wonderful about the south of France. So it makes sense that the brand cares deeply about its source of inspiration and participates in initiatives to help clean plastic from the ocean. Plus, the bottle itself (which contains no plastic) is pretty enough to use as a vase or a candle holder for a bit of upcycling. 
Naturally a good choice for the trusty gin and tonic (garnished with a sprig of rosemary), the gin is also at home in a number of cocktails. This weeks' recipe, Oceanside, is ideal for sipping on sunny days.
Ingredients: 
2 parts Gin d'Azur

¾ parts simple salted syrup (instructions below)

¾ parts lime juice soda

Mint leaves
Method:
To create the salted simple syrup, mix one cup of water, one cup of sugar, and about 1 tsp of salt. Mix the ingredients together in a saucepan. Gently heat the mixture so that the sugar and salt are fully dissolved.
To make the Oceanside cocktail, add cubed ice to a shaker and then add the gin and simple salted syrup. Be sure to shake it only for about 3-4 seconds.
Strain into a glass filled with fresh ice cubes. Top the cocktail using fresh lime juice and soda water. Garnish with some mint leaves.
See more Cocktail of the Week recipes here.