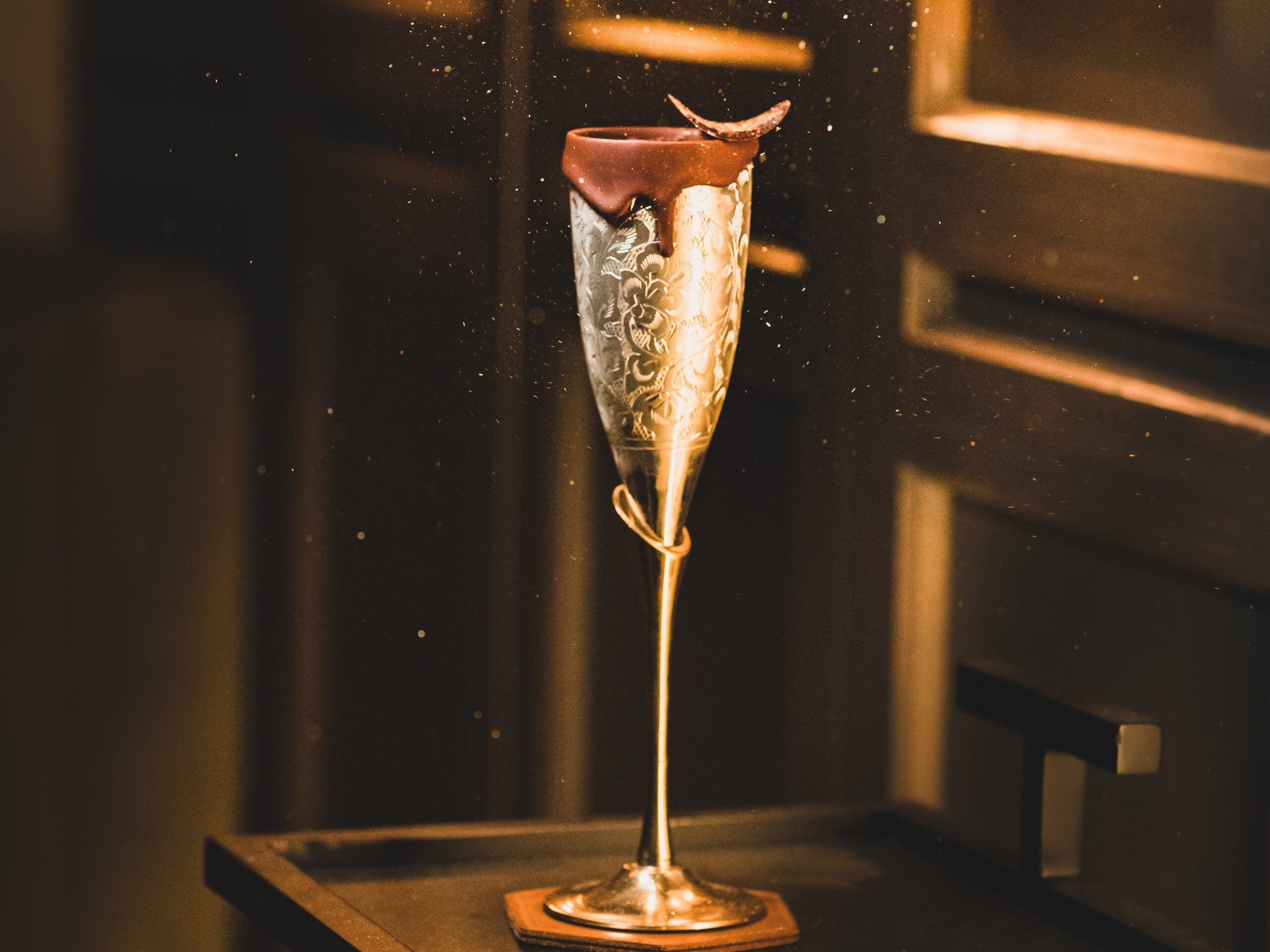 We doubt there are any strangers to an Espresso Martini left; the iconic pour (which has an equally famous origin story involving none other than Kate Moss) has become a staple on cocktail menus around the world. An Espresso Martini with Guinness and Rémy Martin, on the other hand, is a little harder to come by – but head to New York's new Thyme Bar and order the Queen of the Night, and that's exactly what you will receive.
The Queen of the Night is part of the bar's Le Jardin menu, which takes inspiration from the classic cocktail recipes that we know and love but adds experimental mixology techniques and intriguing flavor combinations to elevate them to new heights. Add artistic presentation into the mix and you've got yourself a seriously exciting drinking experience on your hands.
Joining the Queen of the Night recipe on the Le Jardin cocktail menu are other innovative recipes, including the Laojiao Mule, which combines vodka with tabasco and mint, and the HWYL, in which tequila is teamed with mango and tamarind chutney.
As well as an extensive menu of avant-garde recipes, Thyme Bar also invites guests to embark on its cocktail-centric five-course tasting menu, led by beverage director Jeremy Le Blanche. The experience guides participants through a tasting of some of the bar's most exciting cocktails, in an immersive exposure to the world of mixology.
The bar itself is a homage to the prohibition era. Tucked away in a pre-war cellar beneath 23rd Street, Thyme Bar is only open to those in the know, with plenty of intimate corners for discretely sipping on creative tipples.
Ingredients:
1oz Rémy Martin
1oz coffee liqueur
½ oz Guinness reduction
1 espresso shot
dark chocolate
Method:
Guinness reduction: Mix Guinness with sugar on a 2:1 ratio.
Mix the Rémy Martin, coffee liqueur, Guinness reduction and espresso together before pouring into a flute glass with a melted dark chocolate rim.
See more Cocktail of the Week recipes here.