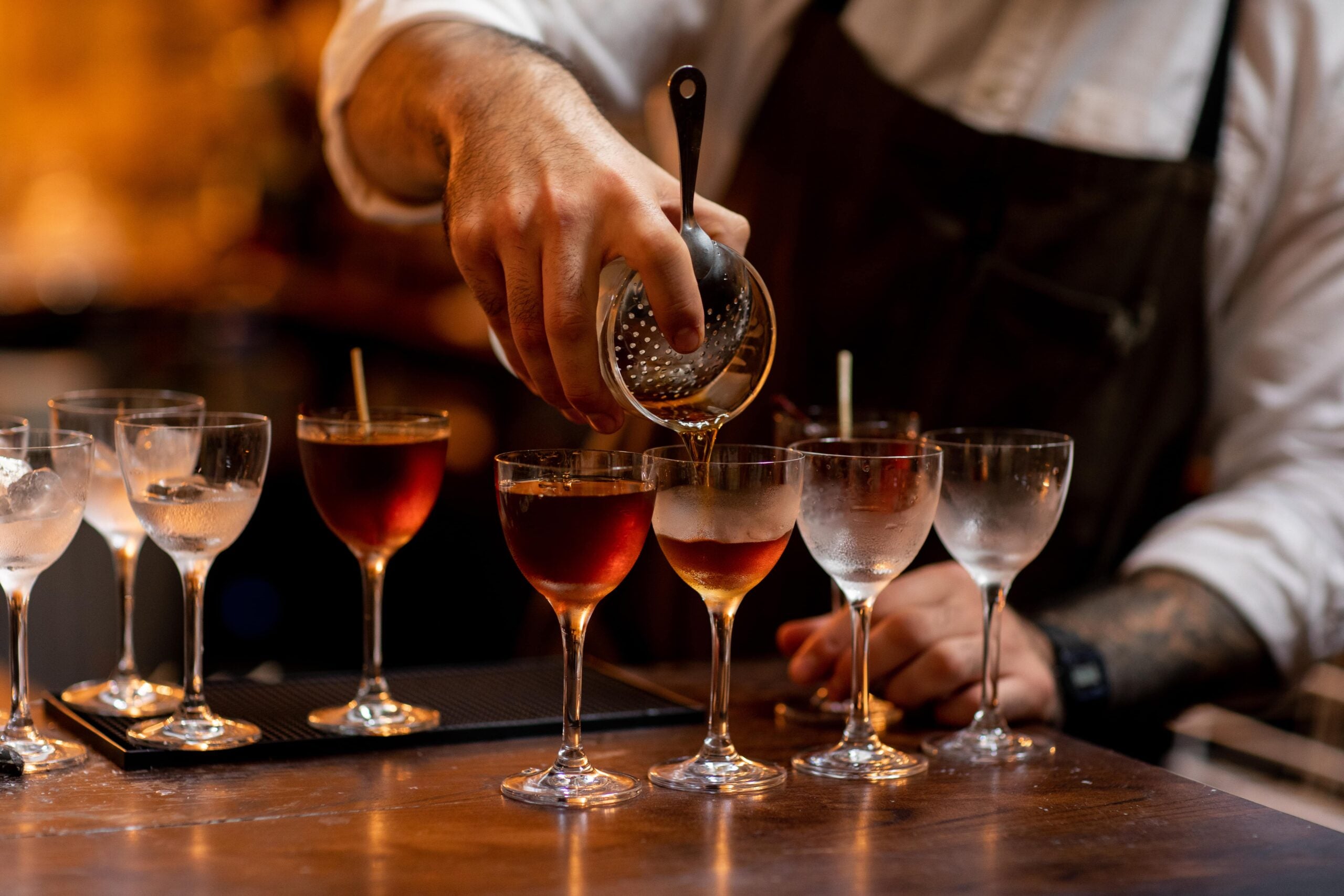 Purists will often tell you that a fine whisky has no business being stirred into a cocktail, and that neat with just a dash of water is the only option. However, here at Elite Traveler, we fall into the opposite camp – and fortunately, we've got the good people at The Macallan to back us up.
Despite making what is generally agreed to be some of the best (and most expensive) whisky in the world, the famed Scotch distillery has no qualms with its spirits being mixed into cocktails. In fact, it actively encourages it with the release of its own signature recipes.
For this week's Cocktail of the Week, we're trying out the Rich Cacao Fig Rob Roy, which calls on The Macallan's Rich Cacao whisky, from the new Harmony Collection series. First released at the end of 2021, the Harmony Collection Rich Cacao was developed in partnership with esteemed pastry chef Jordi Roca, as well as chocolatier Damian Allsop in order to marry the distinctive flavors and painstaking crafts of both chocolate and whisky.
Aged in a combination of American oak sherry and European oak sherry casks, the Harmony Collection Rich Cacao is exactly what its name suggests: a remarkably rich Scotch with irresistible notes of dark chocolate. Add The Macallan's signature smoothness and you've nearly got something that resembles a dessert whisky.
[See also: The Macallan Bottles History in New Whisky Series]
"For this expression, I sought out a specific chocolate note in The Macallan's traditional sherry-seasoned European oak casks and combined this with a vanilla note imparted by sherry seasoned American oak casks to sweeten the slightly bitter chocolate note I had found. This exquisite single malt offers a delightful whisky and chocolate pairing experience and the chance to elevate The Macallan experience to a new dimension," says The Macallan whisky maker, Polly Logan.
The Harmony Collection is also the latest step in The Macallan's switch to sustainable packaging, as part of its bid to become carbon neutral by 2030. The limited-edition whisky is encased within a fully recyclable and biodegradable presentation box, made out of the discarded husks of cacao pods.
For the Rich Cacao Fig Rob Roy cocktail by The Macallan, this rich Scotch whisky is teamed with sweet vermouth, as well as fig liqueur and cherry bitters. This classic pour (which acts as a variation on The Manhattan) is always a winner, but the addition of a Macallan Scotch elevates it to new levels of syrupy sweet sophistication.
[See also: Whisky's Carbon Problem: Can it Become Sustainable?]
Ingredients:
1½ oz The Macallan Harmony Collection: Rich Cacao
1oz sweet vermouth
½ oz fig liqueur
2 dashes cherry bitters
Method:
Stir all liquid ingredients together with ice to chill before straining into a coupette glass and garnishing with a cherry.