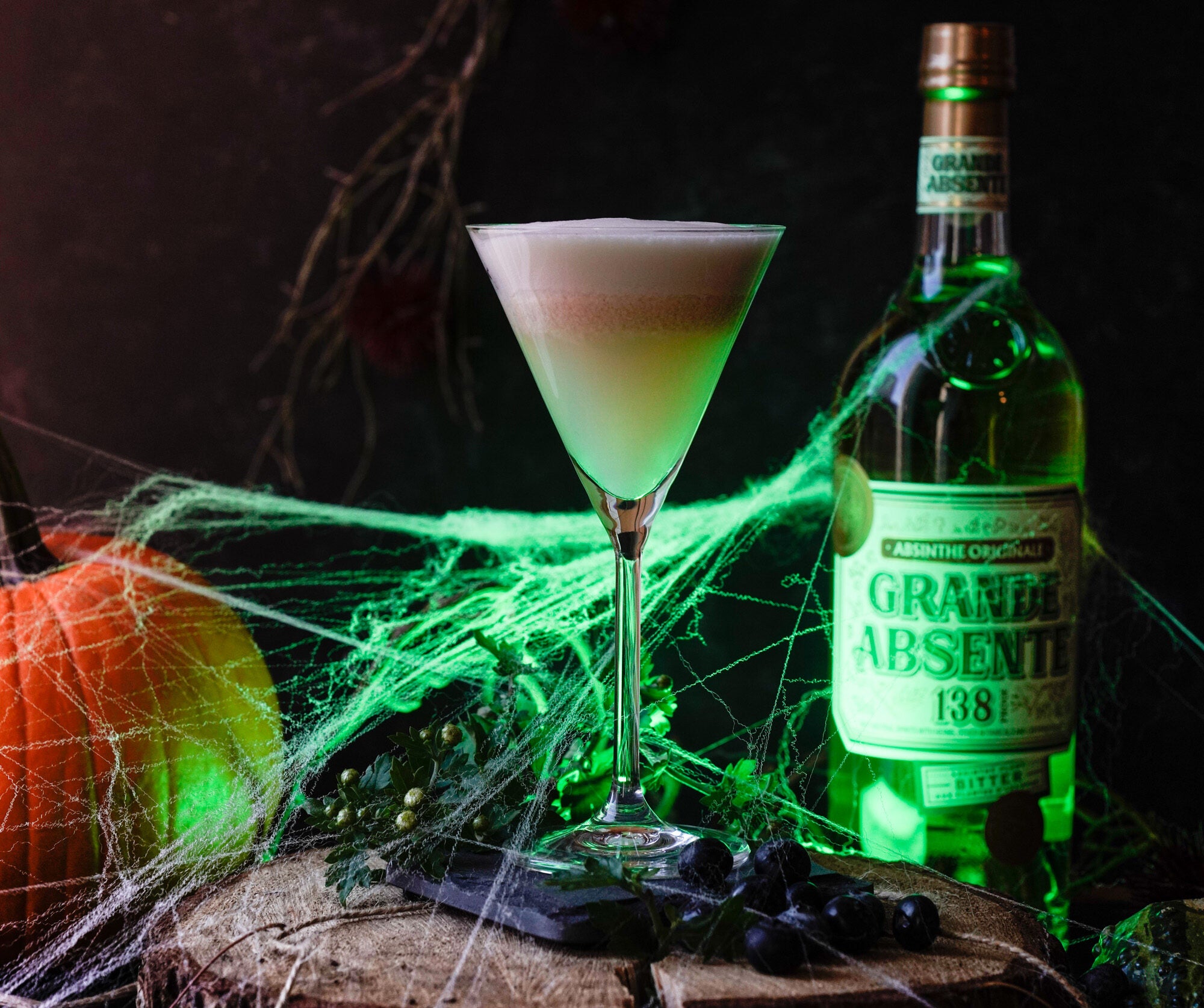 With spooky season upon us, now is the time to start creating your Halloween themed cocktail menu. At almost 70% ABV, the idea of drinking absinthe straight is more than enough to cause a fright, but Grande Absente's Spooky Green Fairy cocktail recipe promises to be more treat than trick.
Grande Absente produces its absinthes in the south of France, and still uses the same recipe and ingredients that have been followed since the liquor's inception – including the infamous botanical wormwood. The Green Fairy has long been considered the proper way to drink absinthe and has spurred creativity amongst dreamers, artists and thinkers alike for over two centuries.
This year, the notorious cocktail has had a Halloween makeover in the form of the Spooky Green Fairy, complete with blood-like blackcurrant liqueur. Taking inspiration from the other-wordly spirits present at this ghostly time of year, the Spooky Green Fairy invites you to let your imagination run free under the influence of the historic absinthe.
Ingredients:
– 2 oz Grande Absente | Absinthe Originale
– 1 oz  blackcurrant liqueur
– 1 oz mandarin or orange juice
– 1 oz heavy cream
Method:
Place all ingredients in a blender with ice for 30 seconds and serve in an ice-cold glass. Serve with caution.
See our full Cocktail of the Week selection here.