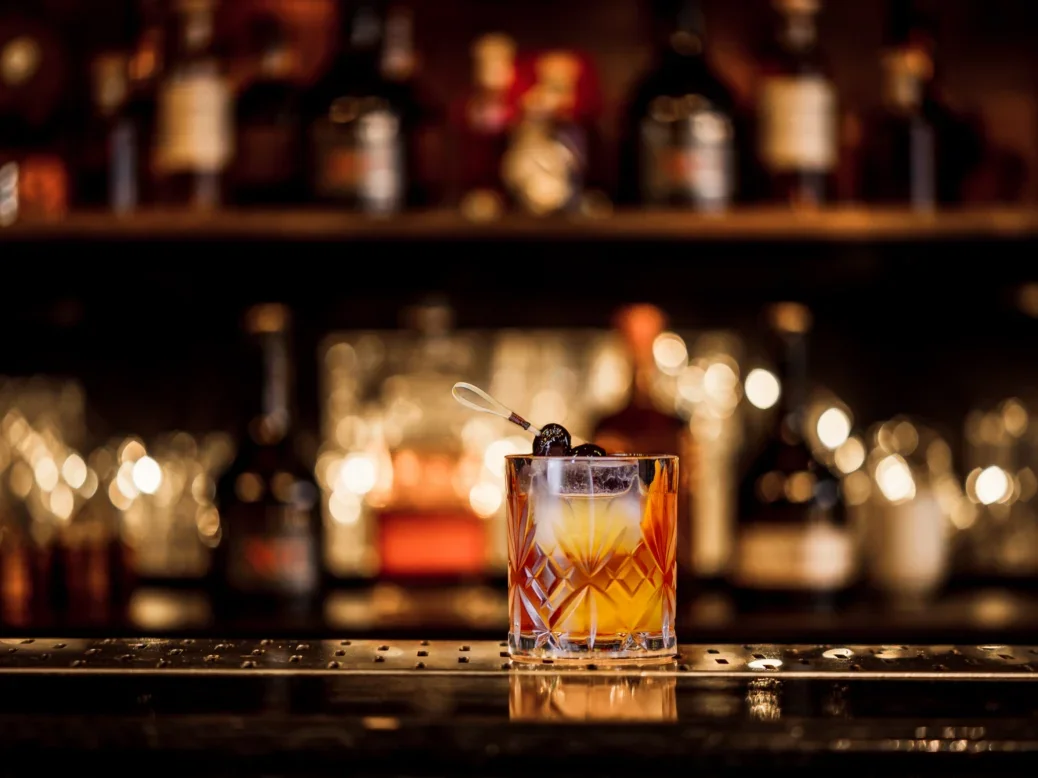 The festive season calls for parties and social gatherings, so perfecting a classic, crowd-pleasing cocktail is a must. This recipe uses St-Rémy Signature, which comes from the brand's master blender Cécile Roudaut. She wanted to create 'a new face' for brandy by using an all-new production process — while still honoring the St-Rémy traditions.
The Signature Blend is created through a double maturation process. The first maturation process takes place in Quercus Petraea oak casks, while the second maturation takes place in traditional Quercus Robur casks using a high heat. The result is smooth and fruity with sweet spices. 
[See also: The Rémy Martin Gold Fashioned Cocktail]
As with many classic cocktails, the origins of the  Old Fashioned are tricky to pinpoint. But the Old Fashioned is thought to be one of the first cocktail recipes — it was created during the 19th century and given its name in the 1880s, although 'old fashioned' was used more as a way to describe the style mixology, instead of being a name for the cocktail itself. 
The first Old Fashioned, as we now know it, was claimed to have been invented at The Pendennis Club, a gentleman's club that was founded in 1881 in Louisville, Kentucky. It was thought to have been invented in honor of Colonel James E Pepper, a prominent bourbon distiller, who then took the recipe to the Waldorf Astoria Hotel bar in New York City. 
This recipe is as close to the original as you can get, but with the sweet and smooth addition of brown sugar and a maraschino cherry which is more often seen in a Manhattan (albeit a brandy-soaked cherry). 
Ingredients:
– 2 oz St-Rémy Signature
– 1 brown sugar cube
– Dashes of bitters
– Orange slice
– Orange zest 
– Maraschino cherry
Directions:
 Into a rocks glass, put the sugar cube and bitters. Muddle it and pour in St-Rémy Signature.  Add ice cubes and stir with a bar spoon for 10 seconds. Press orange zest above the drink and garnish with an orange slice and maraschino cherry.