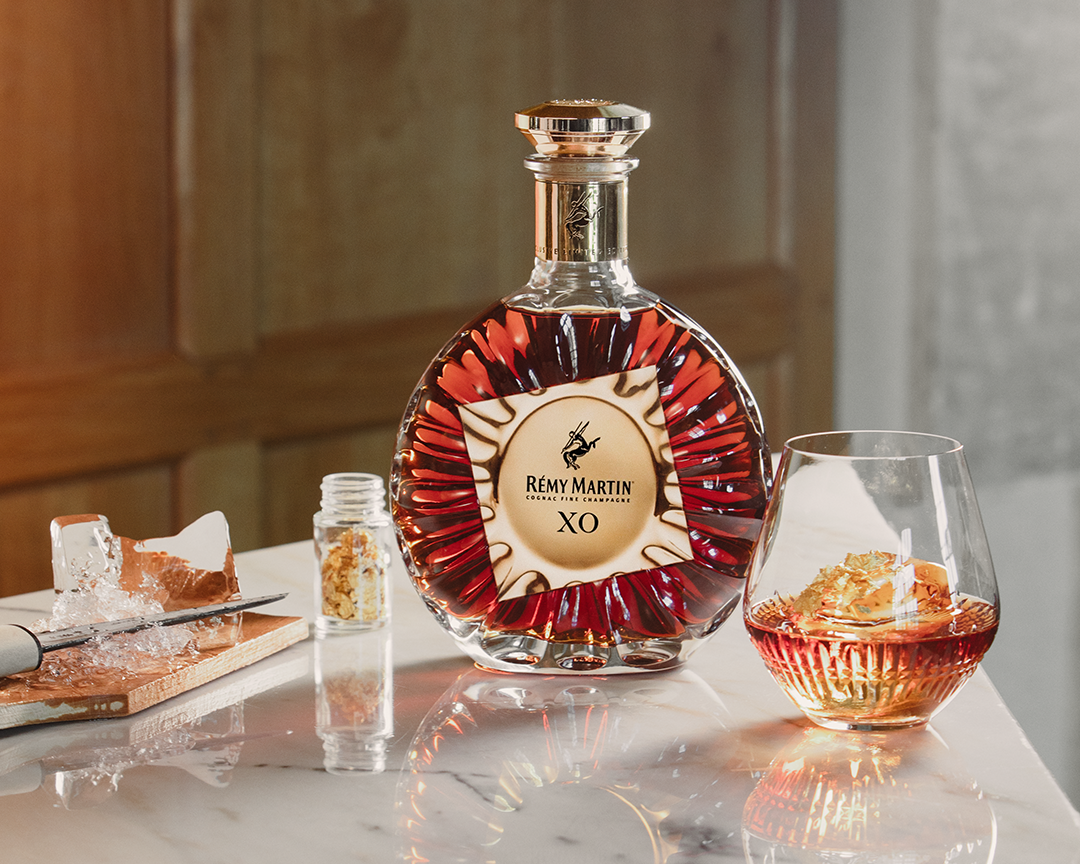 The Old Fashioned needs little introduction. As simple as it is delicious, the classic serve has defied ever-changing cocktail trends to remain a staple on every worthy bar menu. And, like all the classics, the Old Fashioned has been subject to many a reinterpretation in its years, but our current favorite is the Rémy Martin Gold Fashioned, which fuses the opulence and eternal glamour of gold and cognac together into one sip-able serve.
Like the Old Fashioned, Rémy Martin needs no introduction. With its signature XO cognac among the most revered brandies in the world, it proudly boasts the title of being the only cognac house in the world to exclusively use grapes grown in Grande Champagne and Petite Champagne. The signature Rémy Martin XO blends up to 400 different prestigious eaux-de-vie and implements a minimum six-year aging period to create its distinct fruity and spicy aromas and deep mahogany hues.
In this recipe, the classic bourbon element is replaced by Rémy Martin XO Cognac, which adds an extra level of buttery depth, with the brandy's citrusy marmalade notes shining through. While the traditional recipe gets its sweetness from a muddled sugar cube, the Rémy Martin Gold Fashioned adds yet more depth by using honeyed saffron syrup instead.
The recipe is finished with an elegant and undeniably opulent dusting of gold leaf, creating a distinctly festive look. If you're on the hunt for an extra-special cocktail recipe to impress loved ones with this year, look no further than the Rémy Martin Gold Fashioned.
[See also: The Best Cognac Brands to Try in 2021]
Ingredients:
½oz honeyed saffron syrup
3 drops chocolate bitters
1¾oz Rémy Martin XO
Edible gold leaf
Method:
In a mixing glass, combine the saffron syrup, bitters and Rémy Martin XO with ice and stir with a bar spoon. Strain into an XO Old Fashioned glass over one large cube of ice. Lightly dust the ice cube with gold leaf and serve.
See more Cocktail of the Week recipes here.