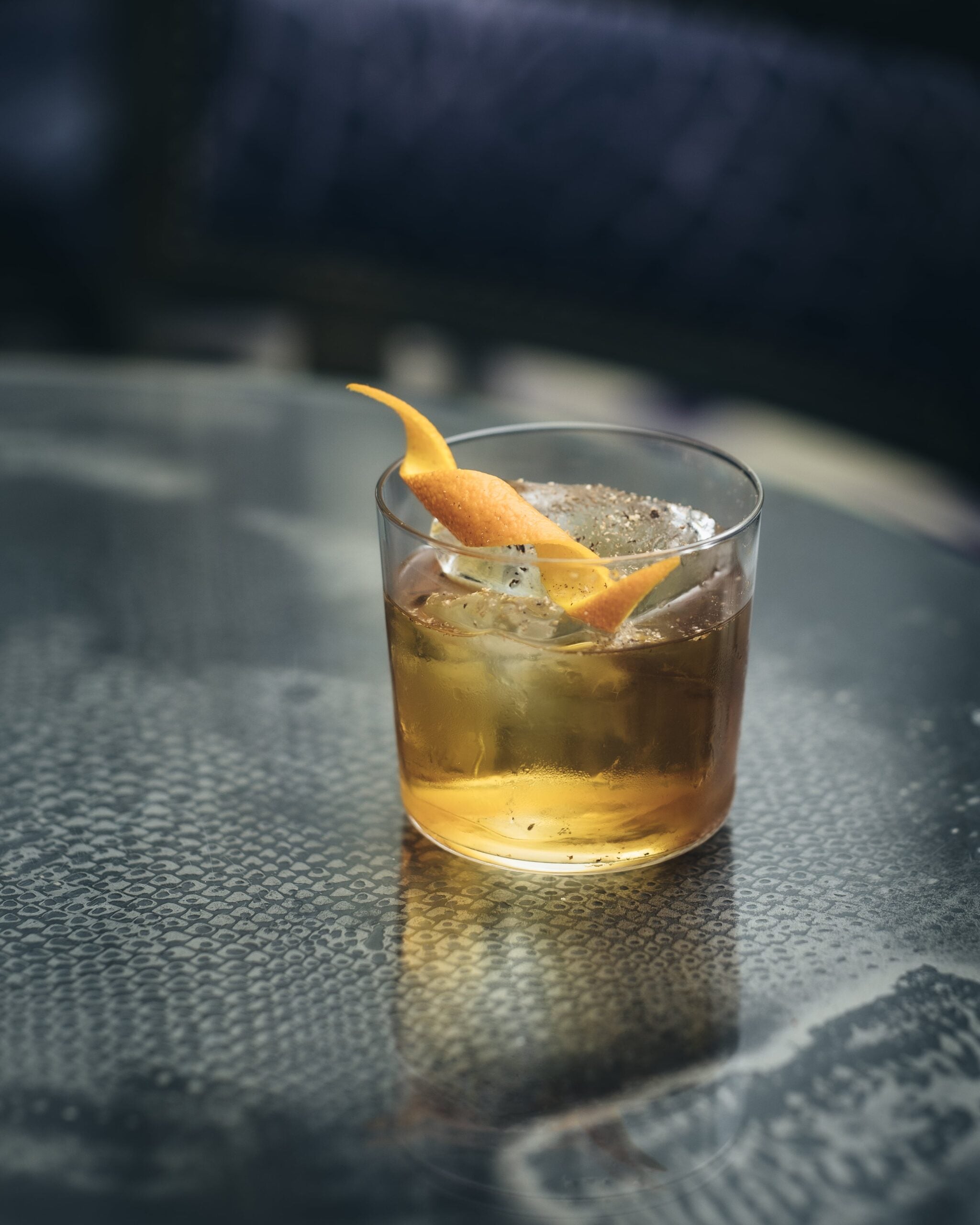 The Old Fashioned is a staple on any good cocktail bar's menu. A great cocktail bar, however, is bold enough to put its own spin on the classic. The Langham London's award-winning Artesian bar, for example, adds oloroso sherry and banana syrup to its Old Fashioned to create the Banana Bread 1933 – a grown-up version of everyone's favorite treat.
The recipe features on the bar's clever new Connections menu, which offers 18 cocktails separated into five categories, each of which is inspired by the shared experiences of the nation during the pandemic. The Banana Bread 1933 fits into the 'Wellness and Mindfulness' section, in homage to a period of lockdown where amateur bakers across Britain turned their hands to making banana bread in a bid to while away the hours.
Also on Artesian's new menu are five new cocktail recipes grouped together in a 'Sustainability' section. For these serves, the bar's skilled mixologists, under bar manager Lorenza Pezzetta and head bartender Giulia Cuccurullo, turned their attentions to reimagining otherwise wasted ingredients and by-products from the bar and the rest of the hotel, such as citrus husk cordial and avocado pit orgeat.
Rounding off the list are the super-indulgent 'Celebrations' drinks and the 'Happiness' section, which aims to transport guests to more exotic shores, as well the 'Community' recipes. This portion of the menu features recipes that shine a spotlight on the local community initiatives and businesses that surround the hotel, as well as celebrate the way we came together during the pandemic.
Drinks aside, the bar itself is as decadent as you would expect of one of London's finest hotels, with a timeless interior courtesy of late designer David Collins. A place to enjoy a pre-dinner cocktail or a late-night cap, Artesian is welcoming yet indisputably glamourous, with a suitably chic regular clientele to boot.
For those who have not yet tried Artesian's new cocktail menu in person, the bar has shared the recipe for the Banana Bread 1933 to recreate at home which, in our opinion, is a better use of your time than baking banana bread again.
Ingredients:
50 ml Woodford Rye
15ml oloroso sherry
10ml banana syrup
5ml vanilla syrup
A pinch of salt
1 dash of orange bitters
Method:
Stir all ingredients together and strain into a rock glass over ice. Finish with a sprinkle of orange zest and grated nutmeg.