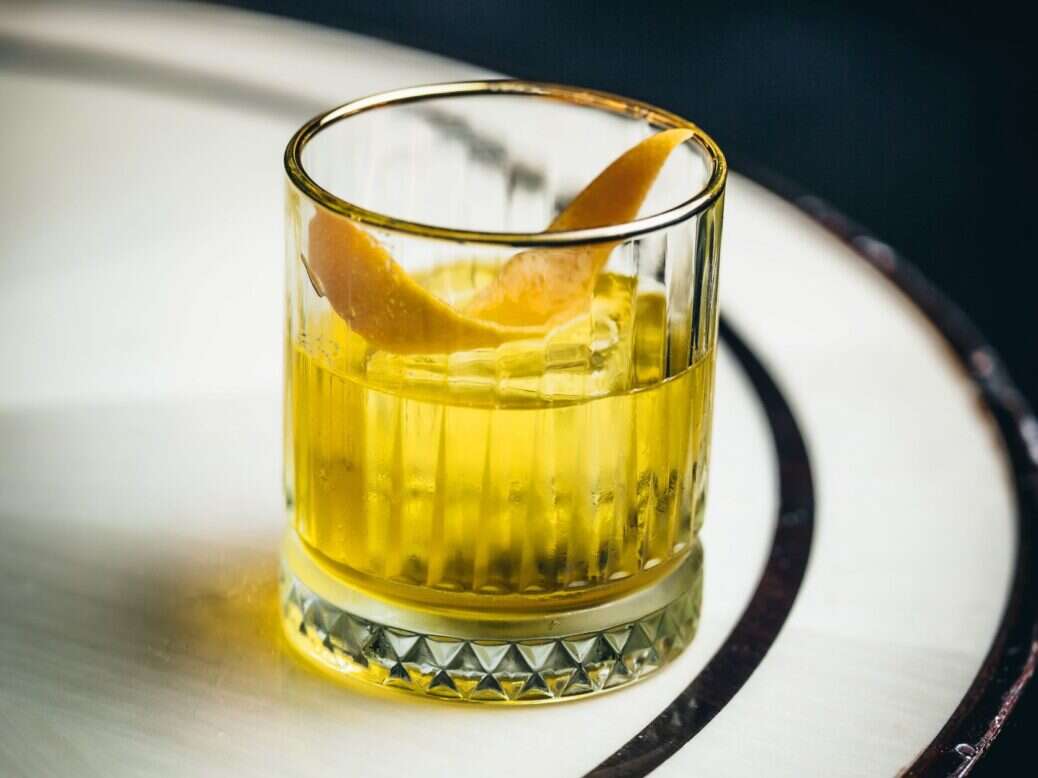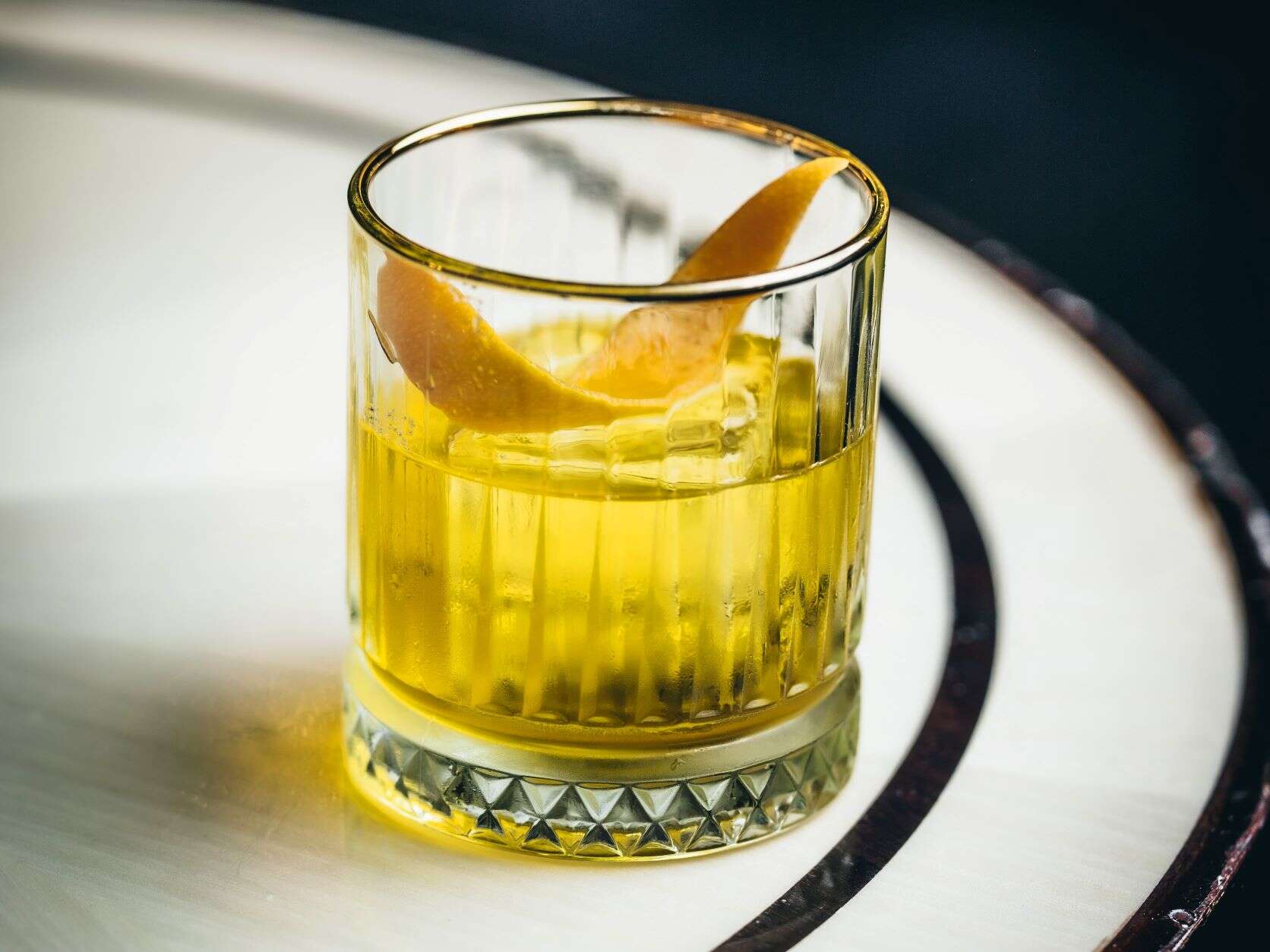 A typical negroni consists of one part gin, one part sweet vermouth and one part Campari. This week's recipe, the Beegroni, uses Beesou, a one-of-a-kind aperitif, to bring a honey-hued take on the classic. 
Beesou founders Mark and Andrei found that a number of spirits are colored using E numbers and set out to create something all-natural. The duo began by consulting ethical beekeepers and then began working with a multi-award-winning wine oenologist and a leading beverage specialist to create the honey wine-based drink. 
The result is smooth and bittersweet with notes of cinchona bark, sharp pink grapefruit, and of course, the delicate and mellow sweetness of the raw honey. Housed in an oversized bottle with a beehive-esque design, the aperitif's sunshine yellow color is created by using safflower extract.  
The golden liquid is blended from ethically sourced British honey and natural botanicals and contains no artificial ingredients or refined sugars. 
Beesou is B Corporation-certified, making it the first aperitif to have the certification. The UK-owned-and-operated organization also donates 10% of profits to the Bees for Development charity (an international charity working to alleviate poverty through beekeeping).
[See also: Sustainable Whisky and Spirits for Eco-Conscious Drinkers]
Since launching in late 2022, Beesou has found its way into many of London's most stylish bars, restaurants and hotels — including Annabel's, The Savoy, Chiltern Firehouse and The Berkeley. 
It can be sipped neat or used in mixology — in the case of this week's cocktail recipe, it's used to create a Beegroni, a punny take on the Negroni. Plus, as Beesou has a lower ABV of 11%, it means you can enjoy a few more without feeling too wobbly.
Ingredients:

– 1 ounce Beesou
– 1 ounce gin
– 1 ounce white vermouth 
– Grapefruit peel 

Method

In a rock tumbler, add a large cube of ice. Add all liquid ingredients and stir until the glass is cold to the touch. Garnish with a pink grapefruit peel.